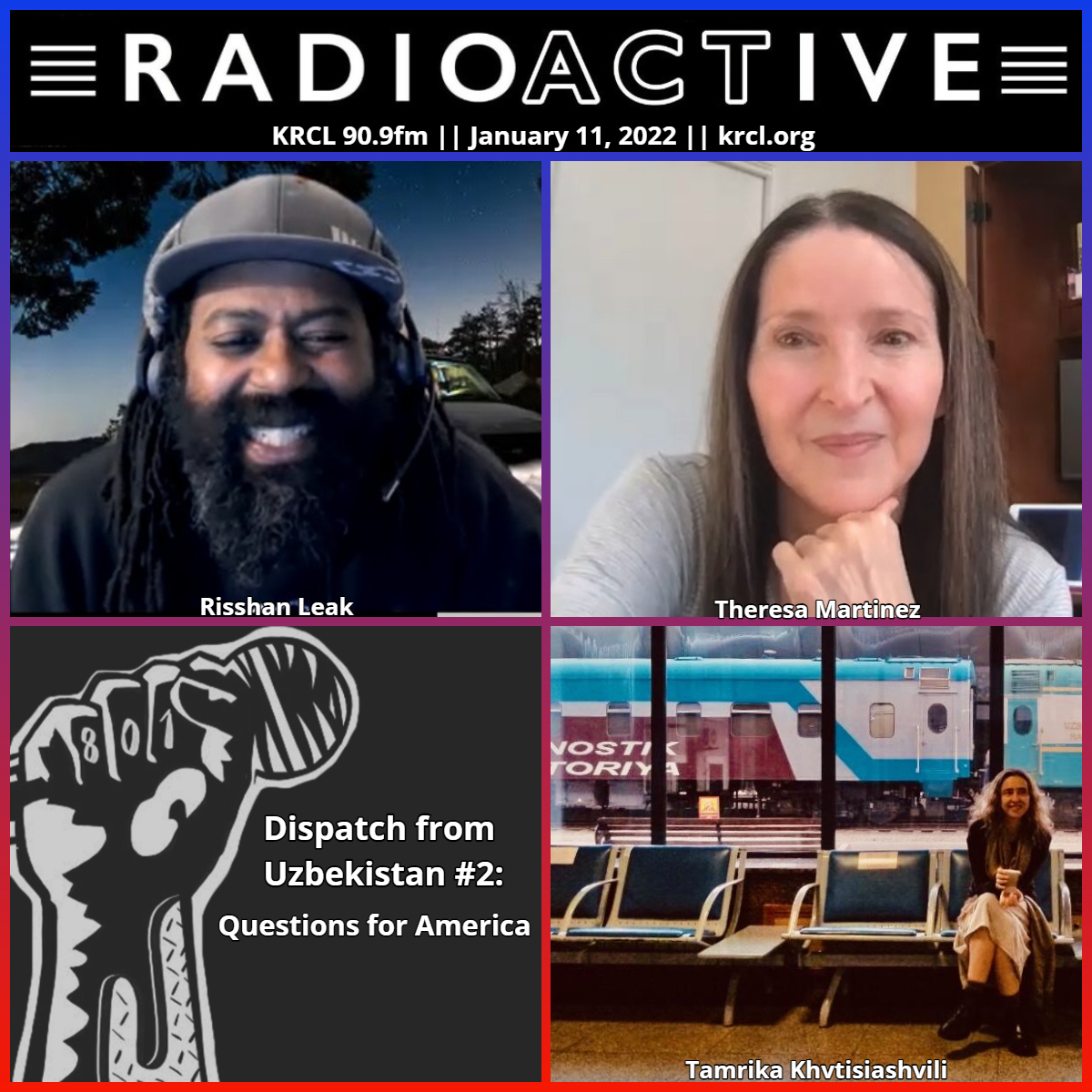 Risshan Leak talked about the history of rock 'n' roll against current events with Theresa Martinez, whose Sociology of Rock-and-Roll class started this week at the University of Utah. Dispatch from Uzbekistan with Tamrika Khvtisiashvili. And MLK Day events to consider.
Tonight's show featured the following people, organizations and/or events. Check them out and get plugged into your community!
MLK Day of Service opportunities: Visit our Rallies & Resources page for more, but here are the ones talked about on the show tonight:
Jan. 19: Reframing the Conversation: 2045: Towards a More Diverse Future, 12:00-1:00 p.m. "2045 is set to bring a huge demographic shift for the United States. By the time today's teenagers hit their 30s, there will be more people of color than people who identify as White, more old people than children, and more people practicing Islam than Judaism. The effect of this demographic shift is already appearing now, but how are we as a country preparing for a more diverse future of America? In 2045, we are striving for a beloved community, a community that is not a lofty utopian goal but realistic, achievable, and mutual. What are we doing today to shape and make room for a more diverse and beloved community tomorrow? Reframing the Conversation is a monthly hybrid series. Attendees can join in person at the Hinckley Caucus Room (GC 2018) or virtually on the Reframing the Conversation webpage. More details to come."
Dispatch from Uzbekistan #2, with Tamrika Khvtisiashvili. Passing the microphone overseas, Tamrika gets her new neighbors, students and friends to ask questions about America. Risshan and Lara try their best to answer them.
Risshan spoke one-on-one with Professor Theresa Martinez of the University of Utah where she's an associate professor of sociology. For listeners of RadioACtive, you'll recognize her as the professor of rock-n-roll. She also teaches and conducts research on issues of race, class and gender, deviant behavior, juvenile delinquency, and popular culture. Every spring and this year is no different, she teaches undergrads about race and class through the loudspeaker that is rock and roll. And class started this week!
Articles referenced on tonight's show:
Views, thoughts or opinions shared by guests are their own and do not necessarily reflect those of the board, staff or members of Listeners' Community Radio of Utah, KRCL 90.9fm. Tonight's show was produced and hosted by Lara Jones and Community Co-Host Risshan Leak.
###