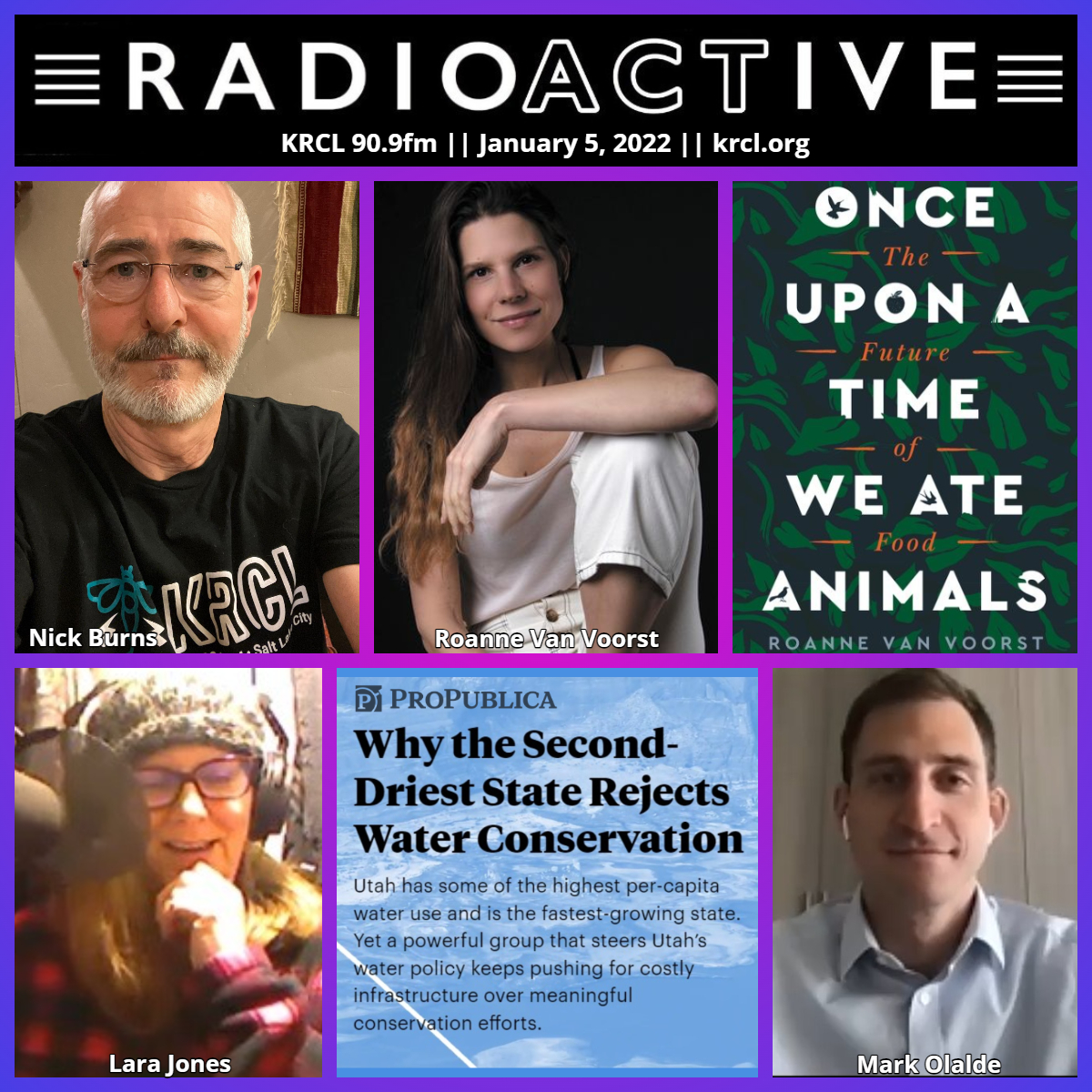 Anthropologist of the future Roanne Van Voorst, author of Once Upon a Time We Ate Animals. Plus, ProPublica environment reporter on why Utah, the second-driest state, rejects water conservation.
Tonight's show featured the following people, organizations and/or events:
Community Co-Host Nick Burns spoke with Roanne Van Voorst, PhD, about her new book, Once Upon a Time We Ate Animals. Van Voorst is an anthropologist of the future. Her core research focuses on what she calls 'sustainable humanity'. You can find Roanne at:www.roannevanvoorst.com.
Propublica environment reporter Mark Olalde on his recent story: Why the Second-Driest State Rejects Water Conservation, co-published with The Salt Lake Tribune.
ProPublica is a nonprofit newsroom that investigates abuses of power. Sign up for Dispatches, a newsletter that spotlights wrongdoing around the country, to receive their stories in your inbox every week.
Views, thoughts or opinions shared by guests are their own and do not necessarily reflect those of the board, staff or members of Listeners' Community Radio of Utah, KRCL 90.9fm. Tonight's show was produced and hosted by Lara Jones.
###