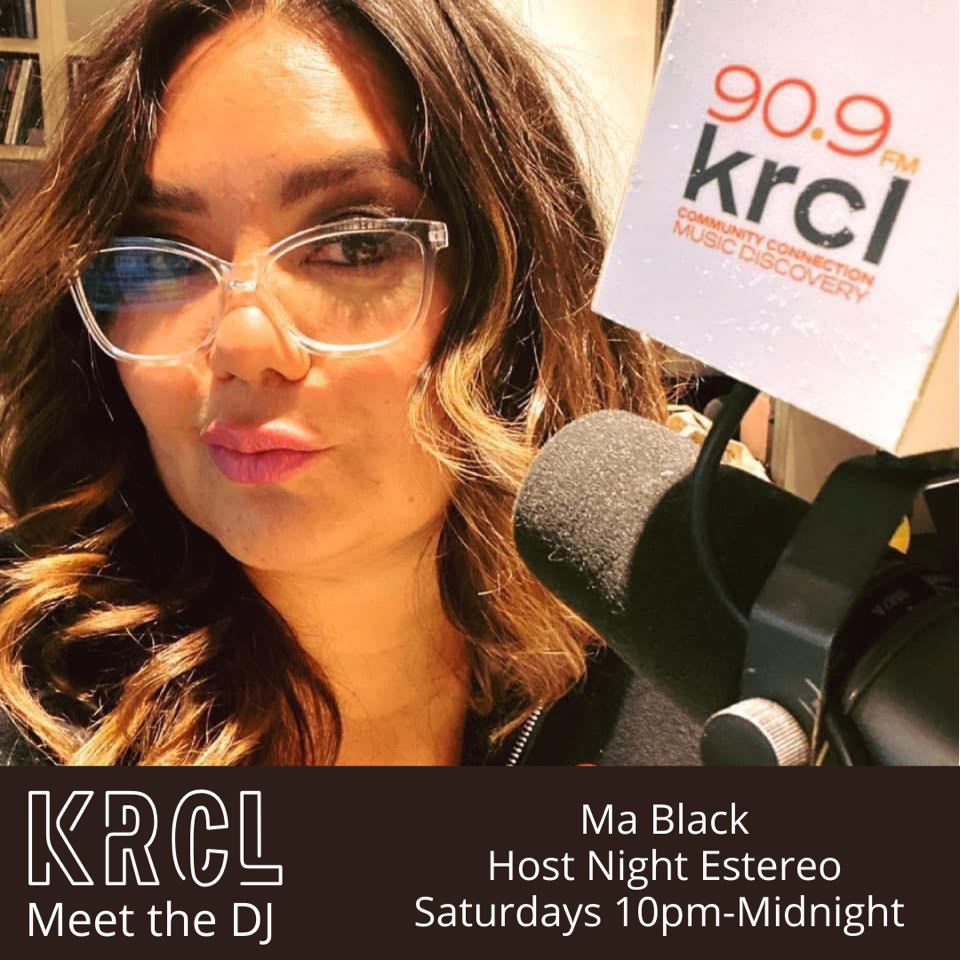 Meet the DJ: Ma Black, host of Night Estereo from 10p-12a Saturday nights on KRCL.
This interview was recorded shortly after Ma spoke at a Juneteenth Festival and shared the history of a town called El Nacimiento. Ma said it was a destination for more than 10,000 enslaved women, men and children who fled bondage in the U.S. After declaring independence from Spain in 1821, Mexico gradually moved to abolish slavery, succeeding in 1837. It would take the U.S. another 28 years to do so with the passage of the 13th Amendment.
After spending a couple of years volunteering as a community co-host on RadioACTive, Ma decided she wanted to focus on the music:
"At the end of the day, I think music is a universal language that can connect us, bring us together and also help you discover new music — even if you don't understand the language it's being sung in, you can feel it. And music is about feeling and connecting with other human beings. It could be in Portuguese, it could be in Italian, any language. I even play some Russian artists and some Japanese artists on my show. What an amazing platform."
Ma's vision for Night Estéreo is "music without borders." Every Saturday night at 10 p.m., she shares a fusion of rhythms, sounds and beats from around the globe. Drawing on her own heritage, she takes a bilingual approach to the conversation, too, sharing much of what she has to say in Spanish. Click here to listen on-demand to the last two weeks of her show.
###