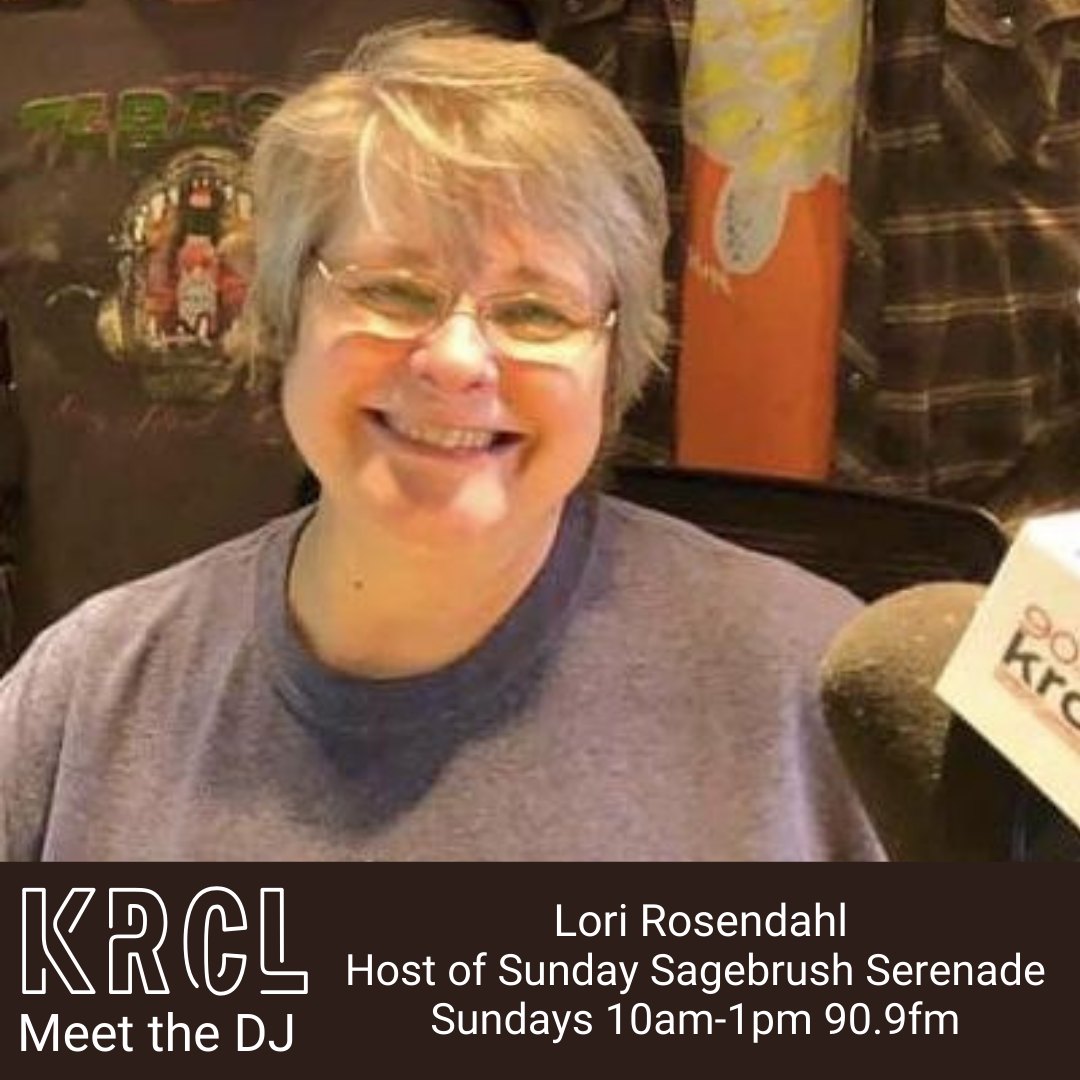 Meet the DJ: Lori Rosendahl, volunteer host of Sunday Sagebrush Serenade, Sundays from 10AM-1PM
Lori Rosendahl is coming up on her 24th year as a volunteer DJ at KRCL. Take a listen to find out why it's the lyrics that motivate her song choices, how tarantulas and cats are her favorites, and other tidbits that make Lori tick.
Sunday Sage has been a cornerstone of KRCL since the beginning days of the station. Lori (and co-show host Phil) play a mix of acoustic, folk, country, country-rock, rock 'n roll, bluegrass and the occasional surprise from many different genres. Click here to listen on-demand to the last 2 weeks of Sunday Sage!
###