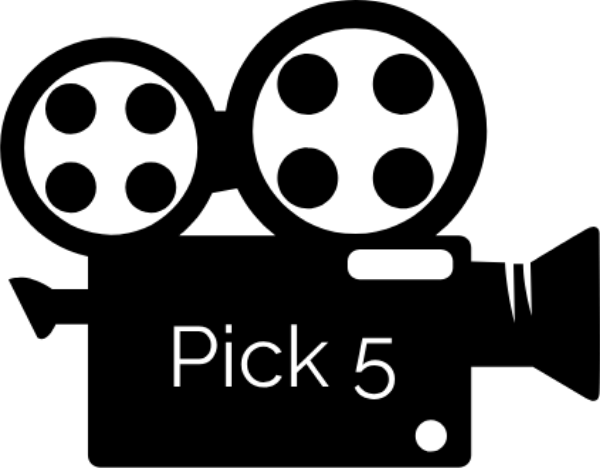 There's over 200 films screening at the 2019 Sundance Film Festival. That's a lot of movie descriptions to read through. To save you some time, here's a list of some of the films* the KRCL team is excited about—and we think you will be, too.
*Film descriptions taken from sundance.org
Lara Picks Five
What I enjoy about the festival is taking a chance and seeing what happens. So, this is a random list of five films that have simply grabbed my attention. Picking a top five is not possible—yet. Let me know which films you're looking forward to at the festival. —Lara
courtesy of Sundance Institute | photo by Rachel Lears
Why we're interested: @AOC represents not only a new generation, but a new type of Democrat. I'm watching her and other insurgent politicians to see if they can actually be the change they want to see in Congress. BTW, Alexandria Ocasio-Cortez, Rachel Lears, Robin Blotnick, Sarah Olson, Amy Vilela, Paula Jean Swearengin, Cori Bush are scheduled to attend the premier Sunday, Jan. 27, at The Marc Theatre in Park City.
Film description: Alexandria Ocasio-Cortez, a young, bold Puerto Rican bartender from the Bronx, works double shifts to save her family's home from foreclosure. Struggling with her own financial problems, she knows many of her neighbors are also hard-pressed to make a living. In order to bring representation to one of the most marginalized constituencies in America, Alexandria runs for office. This film follows four women—Alexandria Ocasio-Cortez, Amy Vilela, Cori Bush, and Paula Jean Swearengin—who join a movement of insurgent candidates to topple incumbents in an electric primary race for Congress. At a moment of historic volatility in American politics, these four women—all political outsiders—unite to do what many consider impossible. Their efforts result in a legendary upset.
Photo: Courtesy of Sundance Institute
Why we're interested: Man, how I miss Ivins. Given that she affectionately (?) dubbed George W. Bush "shrub," I'm wondering what she'd make of the current occupant of the White House.
Film description: With razor-sharp wit, outspoken journalist and firecracker Molly Ivins took on the good-ole-boy corruption in the political establishment. This six-foot, red-haired Texan found joy in reporting as one of the lone liberals in her deep-red state. She feared that the partisan plague would be the death of American democracy. Ivins became the first woman to co-edit the Texas Observer, and among her claims to fame were her searing, comical books on George W. Bush's temperament and political record—having grown up in the same town with him, she became an accidental expert. Her blistering way with words was feared by the political elite, but her refreshing critique and big heart garnered a die-hard following from around the country.
Photo: Courtesy of Sundance Institute
Why we're interested: Kindergartners, zombies and Lupita Nyong'o? 'Nuff said.
Film description: After a rough breakup, directionless Dave (Alexander England) crashes at his sister's place and spends his days expanding his young nephew's questionable vocabulary. When an opportunity arises to chaperone an upcoming school excursion alongside the charming and enigmatic teacher, Miss Caroline (Lupita Nyong'o), Dave jumps at the chance to impress her. What he wasn't anticipating was Teddy McGiggle (Josh Gad), an obnoxious children's television personality who shapes the excursion's activities. What he was expecting even less was a zombie invasion, which unfolds after an experiment at a nearby military base goes awry. Armed only with the resourcefulness of kindergartners, Dave, Miss Caroline, and Teddy must work together to keep the monsters at bay and carve a way out with their guts intact.
Doused with a generous helping of absurdity, and pitch-perfect in its timing, this genre comedy forges a path all its own, blending gore and wit like a peanut butter and jelly sandwich. Writer-director Abe Forsythe has crafted a wild, frenetic ride with Little Monsters, bolstered by a knowing self-awareness and an uproarious cast.
Photo: Courtesy of Sundance Institute
Why we're interested: Can the new women's movement meet the high-bar of its aspirations? I hope so. And I'm interested in having the uncomfortable conversations filmmaker Amy Berg addresses.
Film description: The Women's March mobilized millions of women to protest after the inauguration of President Trump. But working across ideologies to combat injustice has its challenges. Academy Award–nominated director Amy Berg returns to the Sundance Film Festival with an insider look at the struggle for intersectional activism among the Women's March leadership.
Photo: Courtesy of Sundance Institute
Why we're interested: Whaaaatttt?!?!?!?!?! Movies based on books about the lies that led us to war in Iraq, in Vietnam—the more things change, the more they stay the same. Pretty sure my blood pressure will triple during this one from South African filmmaker Gavin Hood.
Film description: Based on the book The Spy Who Tried to Stop a War, Official Secrets tells the true story of British secret-service officer Katharine Gun, who during the immediate run-up to the 2003 invasion of Iraq leaked a top-secret National Security Agency memo. The memo—which exposed an illegal U.S.-U.K. spying operation against members of the United Nations Security Council—proposed blackmailing smaller, undecided member states into voting for war.