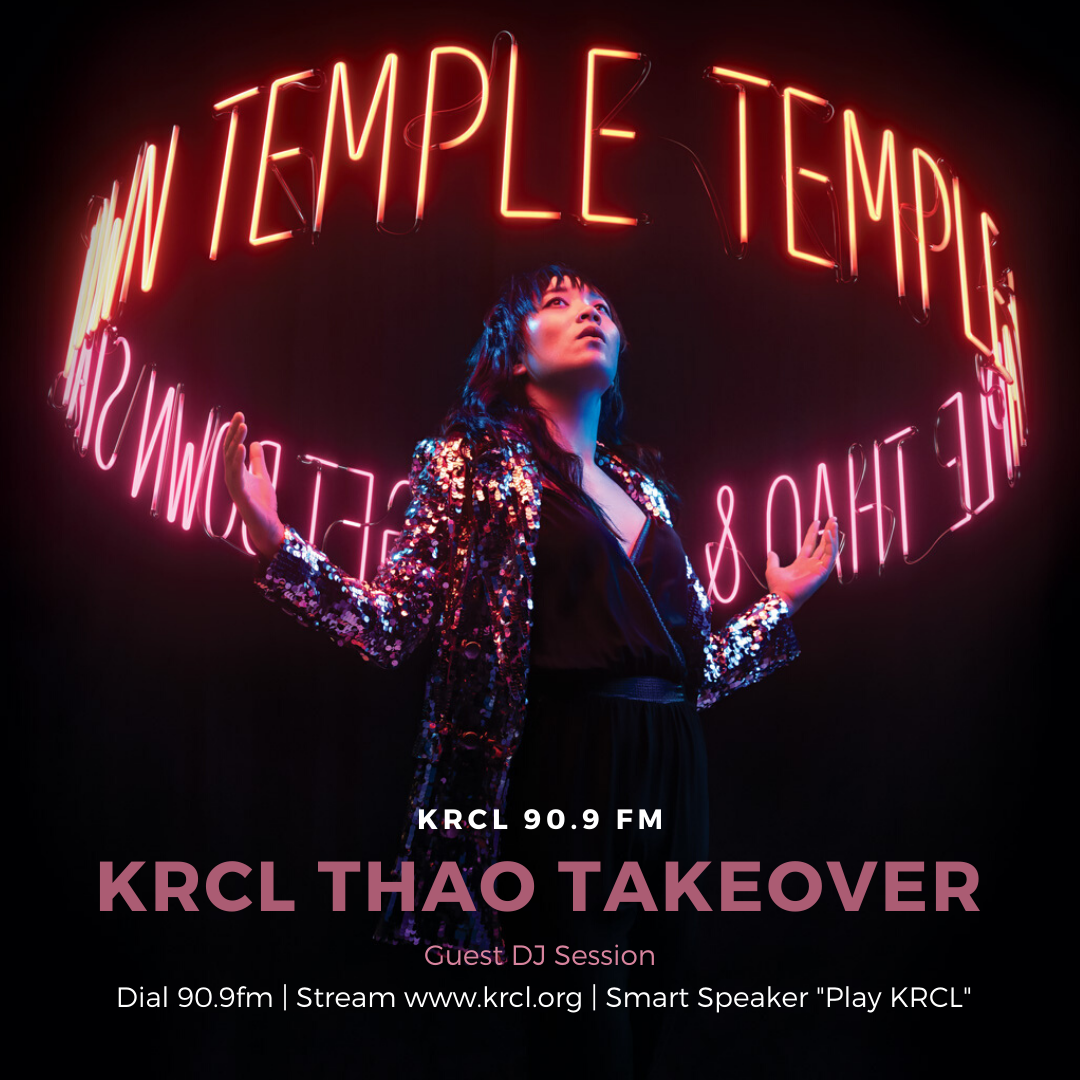 Thao Nguyen of Thao and the Get Down Stay Down sat in for this great Guest DJ Session on KRCL. Thoughout the hour set she plays songs that influenced her sound, plus songs from the new release 'Temple' (out today). And she fesses up about her real-life Zoom capabilities. Listen in: 
Here is Thao's video for Phenom created entirely on Zoom: 
And for Pure Cinema, with her band: 
Thao mentions rare footage of Sister Rosetta Tharpe from 1964. While talking about that footage, she noticed a poster of Tharpe hanging behind KRCL host, Eugenie. Check out Thao's reaction below.