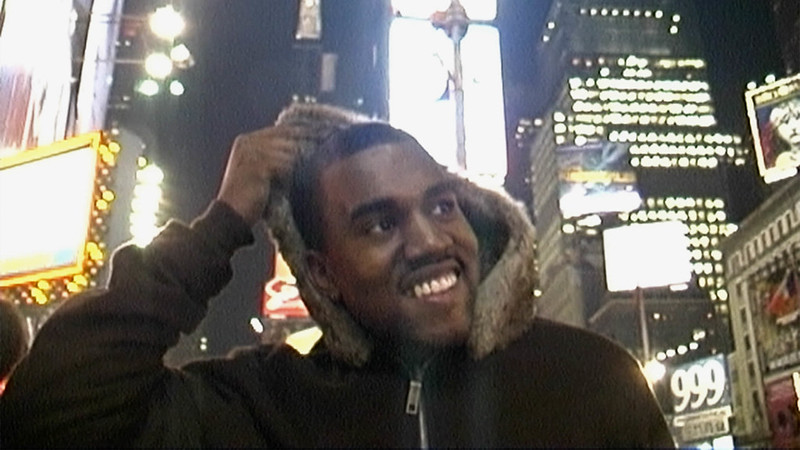 Look, I was as excited as the next person to watch "jeen-yuhs: A Kanye Trilogy" when it premiered at Sundance on January 24.
In preparation for the premiere, I read and watched interviews with the film's directors Clarence "Coodie" Simmons and Chike Ozah. I was easily able to overlook the fact that Kanye West was not listed as a producer nor did he have any say in the editing of the film. "Meh," I thought. Watching Coodie talk about how this film is not a Kanye story but rather a story of two friends — Coodie and Kanye — was all the justification I needed to keep West out of the cutting room. But then I watched the first of the three-part series. I couldn't help but question everything Coodie had said in an interview he did with managing editor of IndieWire, Christian Blauvelt in a discussion that became available during Sundance on day two of the festival. In fact, I not only questioned Coodie's claim that this wasn't a Kanye film but I downright disagreed with it. And that, unfortunately, stayed with me throughout the entirety of the 90-minute installment of "jeen-yuhs."
Let's be honest, Kanye West has said and done plenty of outlandish and outrageous things throughout his storied career. So, feeling frustrated on his account isn't necessarily something that I thought would happen for me. But the first 90 minutes of the film heavily — nearly solely — focused on Kanye West. It was endearing to see West in the infancy of his career. How rare and special to watch someone through raw, stumbling footage work relentelessly to get signed to a record label. "jeen-yuhs" showed a side of Ye that felt foreign when compared to how we know him to be now — largely, of course, due to his own devices. It was the early 2000s. He was young, ambitious and unwavering in his determination. He truly was not only impressive but inspiring. There's moments where we see Kanye and his late mother, Donda, engage in conversation with one another, and the viewer gets let into this special dynamic that exists between a mother and son. There's even elements of questioning, letdown and vulnlerability. Seriously. Which is exactly why I began to feel uncomfortable knowing that West had not approved of or signed off on the film I was watching (Coodie did say that his team had seen it. Maybe that's enough to get the green light on releasing the film).
I felt like a voyeour looking into the private life of a young man whose time on camera almost felt like diary entries. Like a documentary, right? Except I was watching this thinking of the Instagram post West made last Friday demanding to be let into the editing room before Netflix releases the trilogy in February. I don't know the inner workings of making documentaries or what West may or may not have signed. But I do know that seeing those intimate moments with his mom who is no longer with us and the struggle to be taken seriously as a rapper felt dirty without his stamp of approval.
Will I watch the other two installments once this is released on Netflix? Probably. Because it was so good. But I would really love to understand how someone who claims to be Kanye West's brother could release this film without West seeing it and saying it was okay first. There are two sides to every story, and I know next to nothing of either side. Hopefully, all was done exactly as it should have been and Kanye is just being, you know, Kanye.