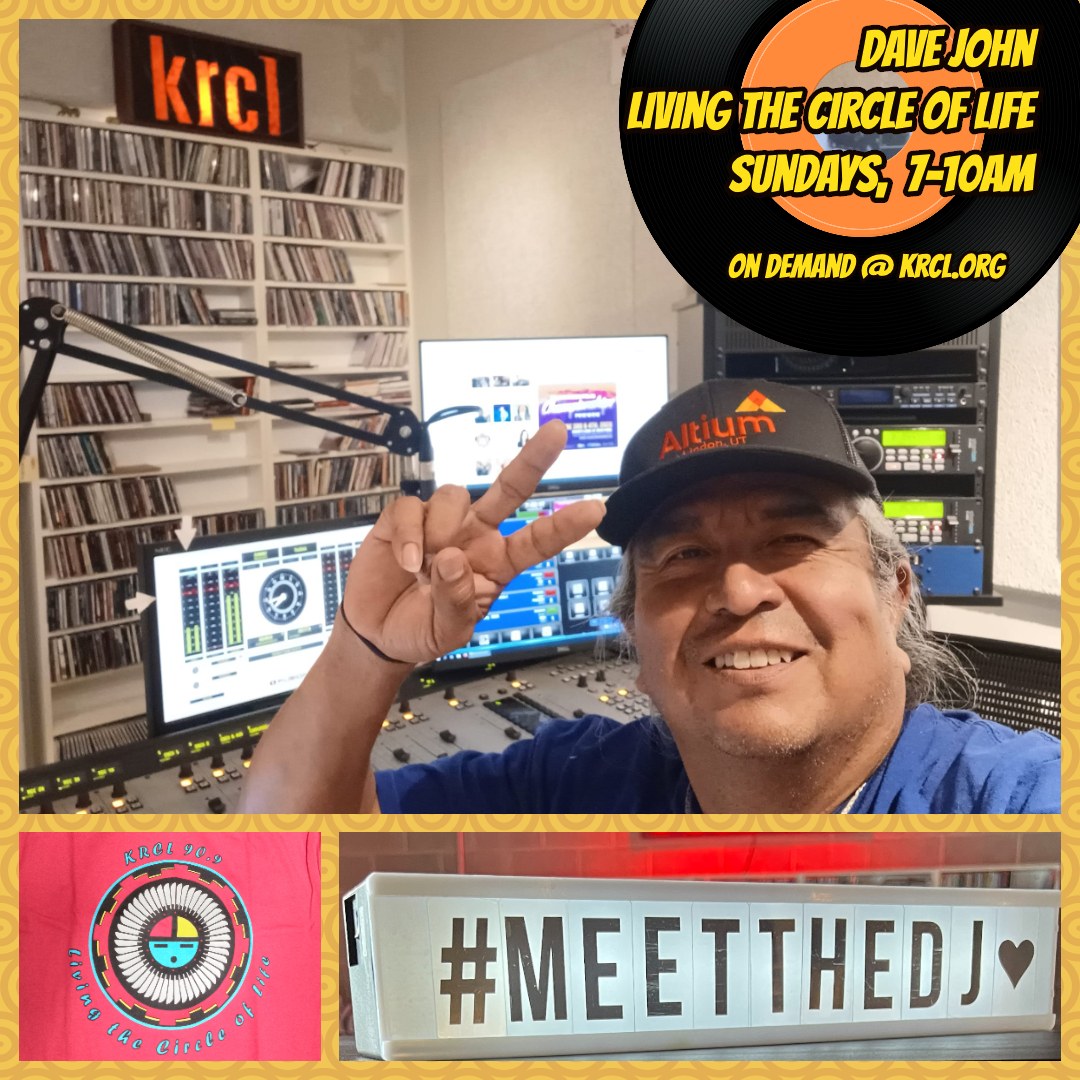 Dave John co-host of Living the Circle of Life he hosts every other Sunday from 7-10AM, only on KRCL

Meet the DJ Dave John, We sit down with our very own Dave John, the co-host of KRCL's Indigenous program, Living the Circle of Life, Sunday mornings from 7a-10a on KRCL. We'll find out more about Dave's origin story with a playlist to match.
CONNECT: Dave lives through his activism for Indigenous people, HERE
Dave John's Meet the DJ Playlist:
1) Polific the Rapper- Black Snake
2) Neon Native- Burn your village to the ground
3) Iskwe - The Unforgotten
4) Keith Secola- Say your Name
5) Okema- on my way
Originally aired June 28, 2023, on KRCL's RadioACTive program.
###