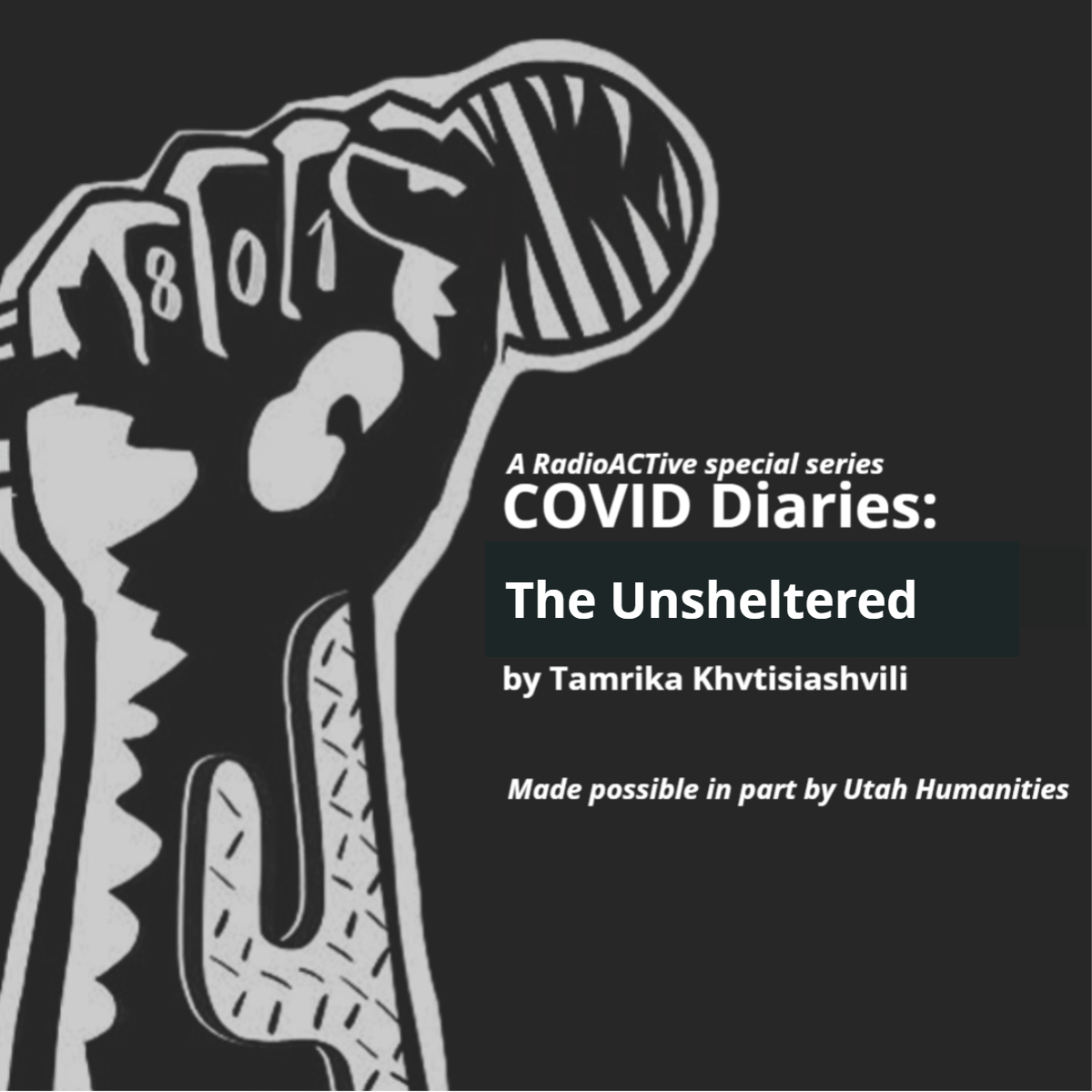 A RadioACTive special series
RadioACTive's COVID Diaries series wraps with a look at the ways COVID has impacted unsheltered members of our community and the organizations that try to help them. Featured in this final entry in the series by Tamrika Khvtisiashvili:
Amanda Christensen, Volunteers of America, Utah
Janida Emerson, CEO, Fourth Street Clinic
Metlida Lindgren, The INN Between
Tanya Mantania, Maud's Café
Maura Sanchez, Open Air Shelter Coalition SLC and Just Media Utah
Rex, unsheltered individual
Alabama, unsheltered individual
Babs Delay, Urban Utah Homes & Estates
Dale Keller, Salt Lake County Health Department
COVID Diaries is a special RadioACTive series, made possible in part by Utah Humanities. To hear other entries in this series, click here.
###