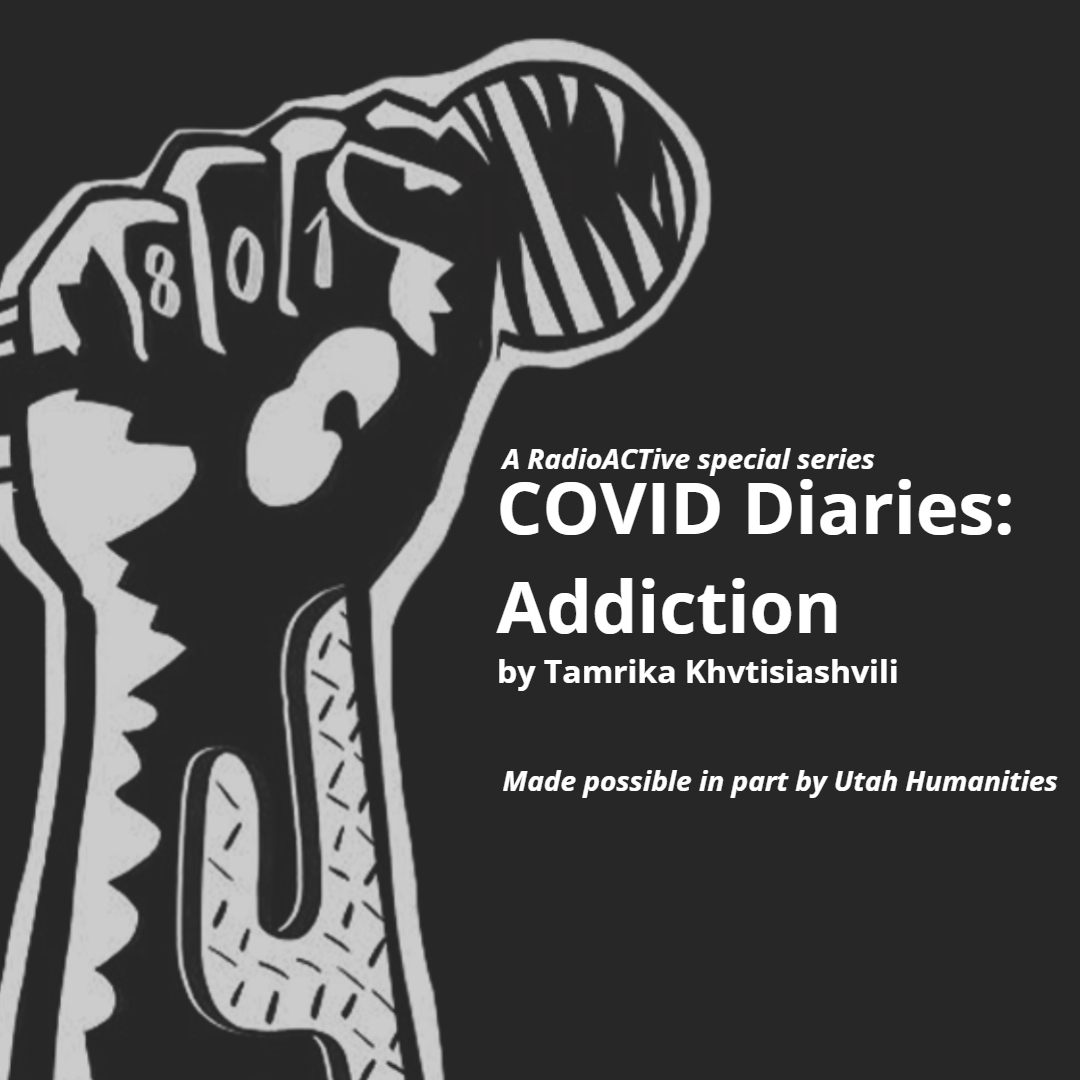 In this entry, Khvtisiashvili checked in with folks struggling with addiction or providing therapy and rehab services to learn how COVID has affected them personally and professionally.
Voices in this entry include:
Sloane Rampton, a Licensed Clinical Social Worker with Salt City Psychology
Mary Jo McMillan, executive director at Utah Support Advocates for Recovery Awareness (USARA)
Even Done, Development Director, USARA
Jesse Rich, a peer recovery coach in USARA's Addiction Recovery Coaching in Healthcare & Emergency Settings (ARCHES)
Rachel Santizo, Recovery Outreach Specialist, Odyssey House of Utah
Randy Hannington, Division Director of Substance Use Disorder Services at Wasatch Behavioral Health
Toni Harris, Assistant Dean, Utah Valley University College of Humanities and Social Sciences

March 11: 2021 UVU Conference on Addiction, 9a-4p online. Event by UVU College of Humanities & Social Sciences: "This single-day, virtual conference--designed to meet the needs and interests of professionals, service providers, families, community members, and students--will provide information on a wide range of topics dealing with addiction, prevention, and recovery. Keynote presenter: Actress and author Mackenzie Phillips, a survivor of substance abuse and a visible, outspoken advocate for addiction awareness and education. She currently works as a director at the Breathe Life Healing Center in Los Angeles where she specializes in trauma, drug, and alcohol treatment and recovery." Free to current UVU students. Click here for tickets and a full schedule of events.
COVID Diaries is a special RadioACTive series, made possible in part by Utah Humanities. To hear other entries in this series, click here.