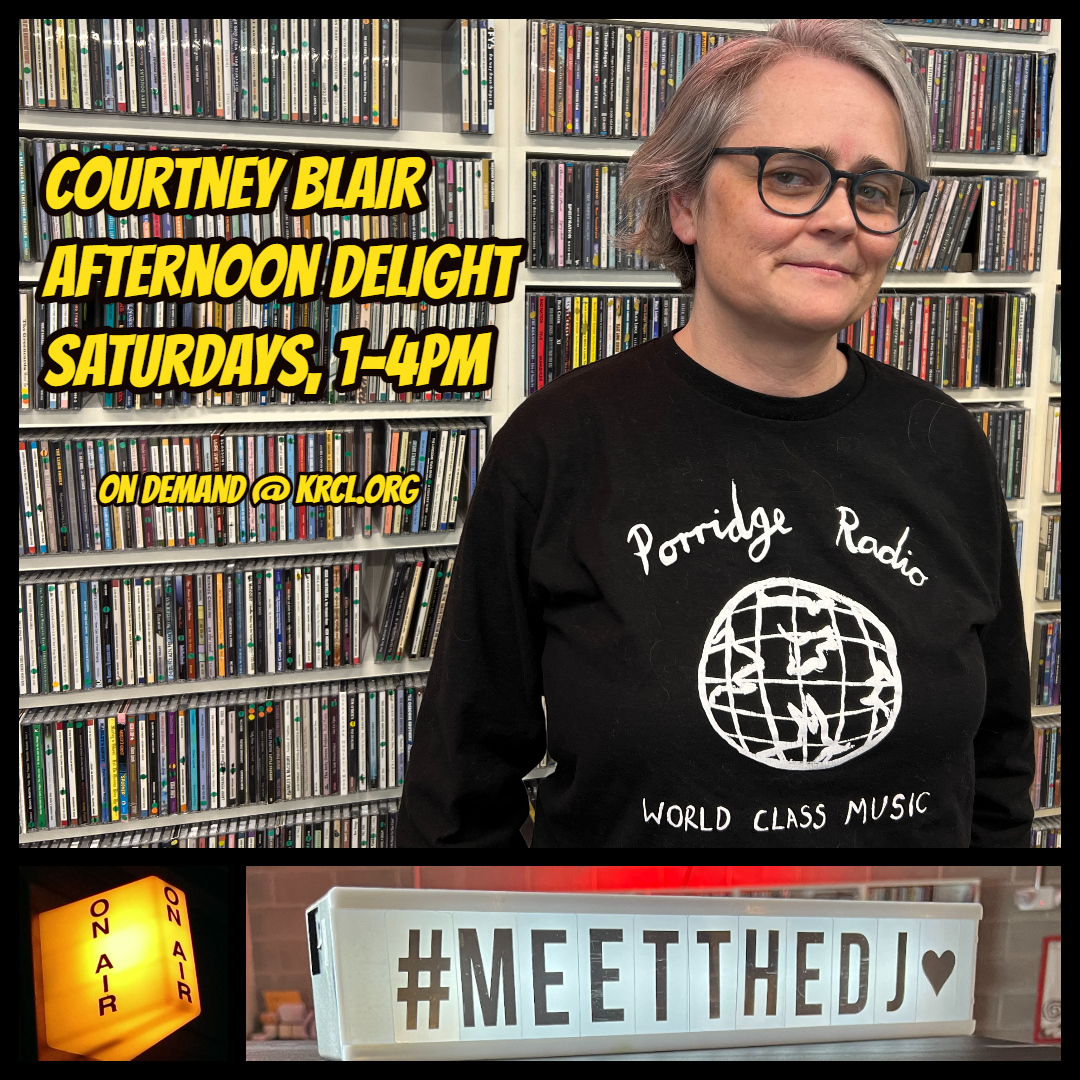 Every Saturday from 1-4PM, only on KRCL.
Courtney's love for music is what helped her overcome her fear of being on the radio, and now she's been doing it since 2009? (She can't quite remember the start date) Working at local record stores for years, Courtney shares how her taste has evolved over time and how many artists she shares have challenged her listening.
When Courtney isn't at the KRCL studio, she is a full-time graphic designer and has designed many of the KRCL t-shirts over the years, as well as all sorts of other signage and merch.
You can always catch the past 2 weeks of Afternoon Delight with Courtney On Demand.
Originally aired May 26, 2023, on KRCL's RadioACTive program