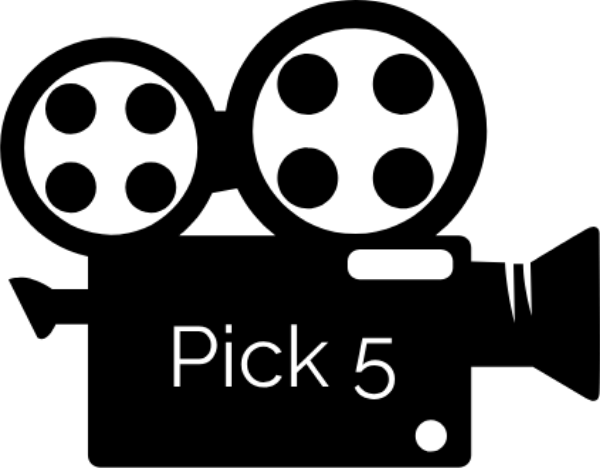 So many films, so little time. If you're feeling overwhelmed by all of the film descriptions to go through for the 2020 Sundance Film Festival, take a look at what that the KRCL team is looking forward to this year.* 
*Film descriptions taken from the Sundance Film Festival website. 
Billy Palmer's Pick Five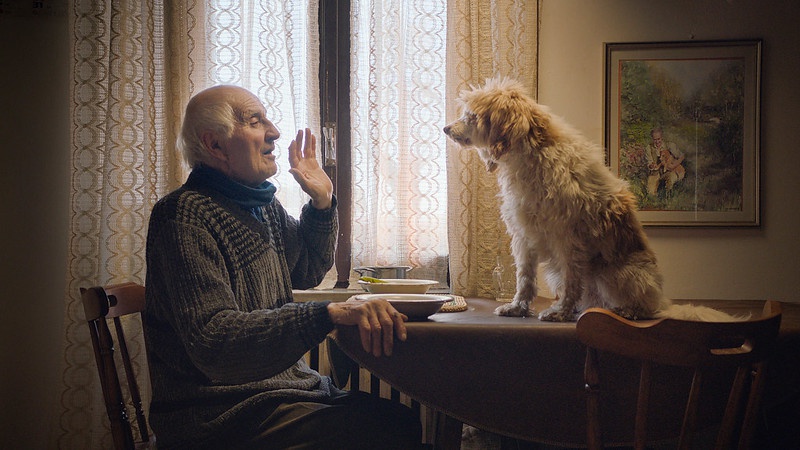 courtesy of Sundance Institute 
Why we're interested
: 
With all the issues that will be addressed, and the hustle-and-bustle nature of Sundance, I'm looking for a guaranteed feel-good film that will remind me that play is important—and I think I found the perfect film for that. I love Italy and especially Anziani italiani (Italy's elderly people). The Truffle Hunters follows old folks and their trained dogs in search for rare truffles. It's got it all in my book. Dog's, grandparents and fungus.
Film description: Deep in the forests of Northern Italy resides the prized white Alba truffle. Desired by the wealthiest patrons in the world, it remains a pungent but rarified mystery. It cannot be cultivated or found, even by the most resourceful of modern excavators. The only souls on Earth who know how to dig it up are a tiny circle of canines and their silver-haired human companions—Italian elders with walking sticks and devilish senses of humor—who only scour for the truffle at night so as not to leave any clues for others.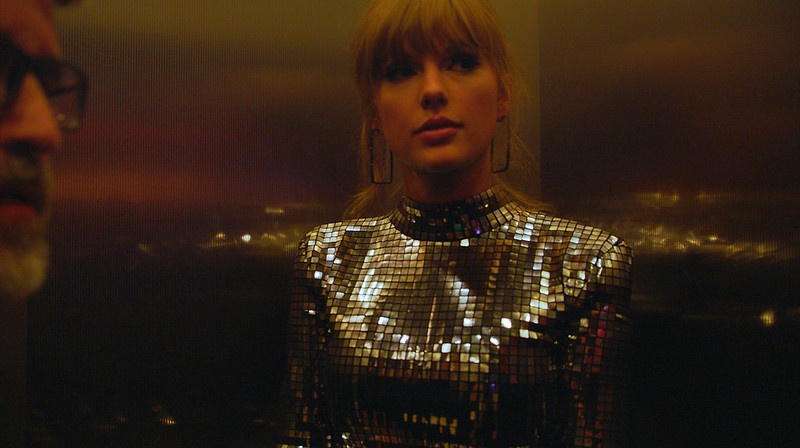 Courtesy of Sundance Institute
Why we're interested: I'm curious about this film because Taylor Swift became a music icon in that awkward stage: still a kid and yet a young adult. What does it mean to find your voice at such a young age and face adulthood in the era of #TimesUp? Given her image of being fearless and out spoken, this documentary could be prove to be both enlightening and relevant all at once.
Film description: Taylor Swift is a global icon who repeatedly tops the charts, fills stadium tours with rapturous fans, and continues to challenge herself both professionally and personally while remaining steadfast in her vision as an artist. Few have achieved as much as Swift, or have had their personal lives open to such public scrutiny, but in Miss Americana, she finds herself at a watershed moment in her career, using her platform not only as a singer-songwriter, but as a woman fearlessly harnessing the full power of her voice.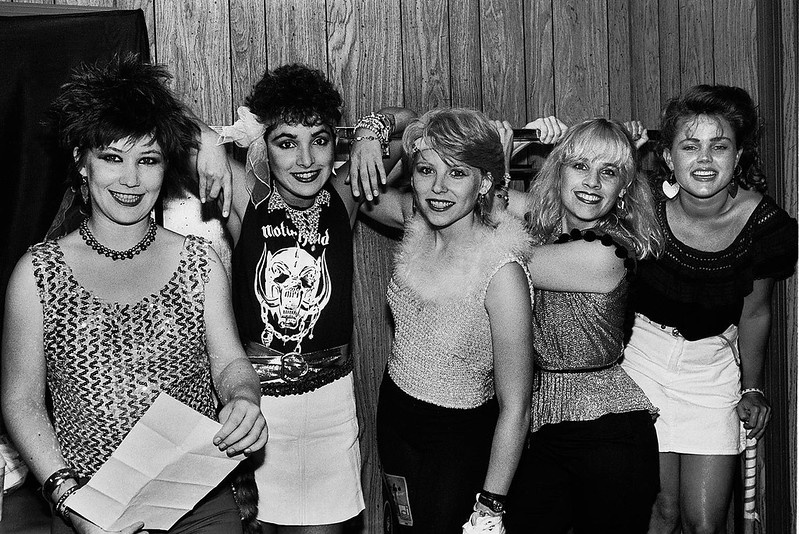 courtesy of Sundance Institute | photo by Paul Natkin
Why we're interested: Let's be honest here: MTV crushes. And while I would never tell anybody I listened to The Go Go's in my circles of "real punks," death rockers and music snobs, I totally did. So yeah, I'm going for the nostalgia and staying for the soundtrack. Guilty pleasures win the day.
Film Description: In their early days in the Los Angeles punk scene, Belinda Carlisle and Jane Wiedlin were inspired, ambitious, and determined. They formed an all-girl band, called themselves the Go-Go's, learned to play their instruments, and wrote their own songs. Their ascent in the early 1980s coalesced with great group chemistry, the birth of MTV and the music video, and their chart-topping album, Beauty and the Beat. However, as the pressure of fame and success grew, a familiar story set in, and hard drugs and alcohol, infighting, and resentment began taking their toll on them.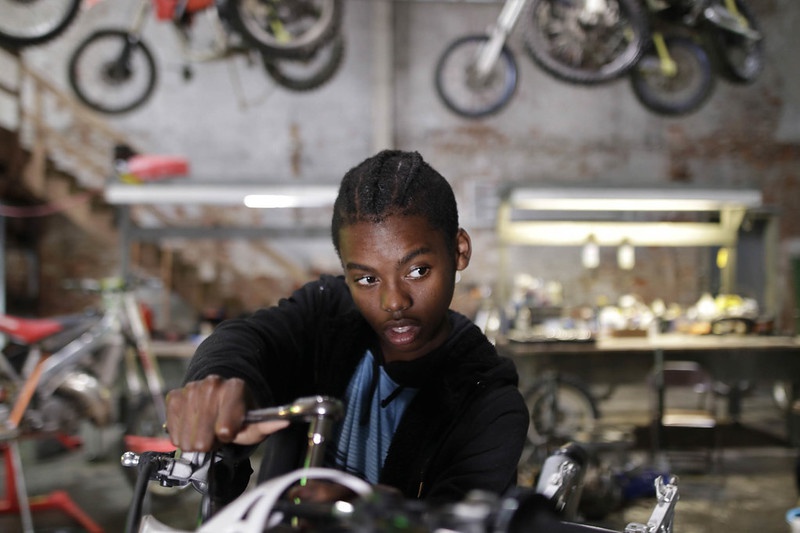 courtesy of Sundance Institute | photo by William Gray
Why we're interested: The phenomenon of urban kids souping up dirt bikes is intriguing. Mix in hip-hop culture and just maybe you have a modern day American Graffiti.   
Film description: Fourteen-year-old Mouse (Jahi Di'Allo Winston) desperately wants to join the Midnight Clique, an infamous group of Baltimore dirt-bike riders who rule the summertime streets. His older brother, Stro, was their top rider before his tragic death—a loss that consumes Mouse as much as his passion for bikes. Mouse's mom (Teyonah Parris) and his police mentor, Detective Rivers (William Catlett), work overtime to help the charismatic teen reach his full potential, but when the Midnight Clique's leader, Blax (Meek Mill), takes the boy under his wing, the lure of revving his own dirt bike skids Mouse toward a road way past the straight and narrow.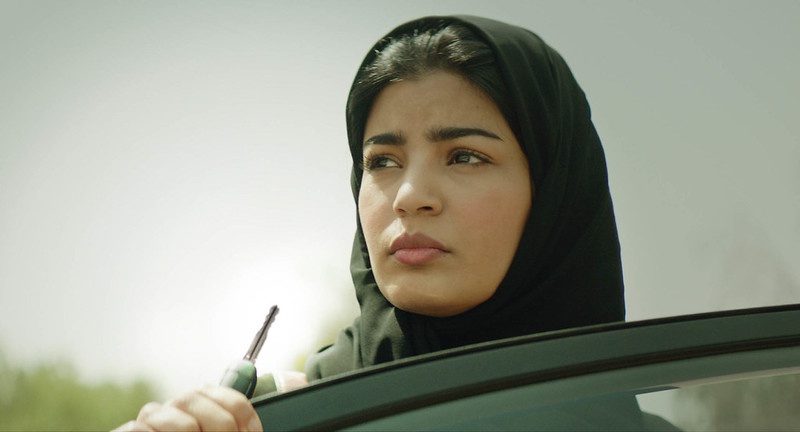 courtesy of Sundance Institute | photo by Steve Honigsbaum
Why we're interested: I don't know if I'm more interested in the movie or the director. Haifaa Al Mansour, the first Saudi woman to direct a feature film makes this a must-see for the simple fact that we don't get much opportunity to see the world through the perspective of a Saudi woman.
Film description: The first Saudi woman to direct a feature film, Haifaa Al Mansour broke out with Wadjda and returns to her roots with The Perfect Candidate, which premiered at the Venice International Film Festival and is Saudi Arabia's Academy Award entry for Best International Feature Film.
When Maryam, a hardworking young doctor in a small-town clinic, is prevented from flying to Dubai for a conference without a male guardian's approval, she seeks help from a politically connected cousin but inadvertently registers as a candidate for the municipal council. Maryam sees the election as a way to fix the muddy road in front of her clinic, but her campaign slowly garners broader appeal.