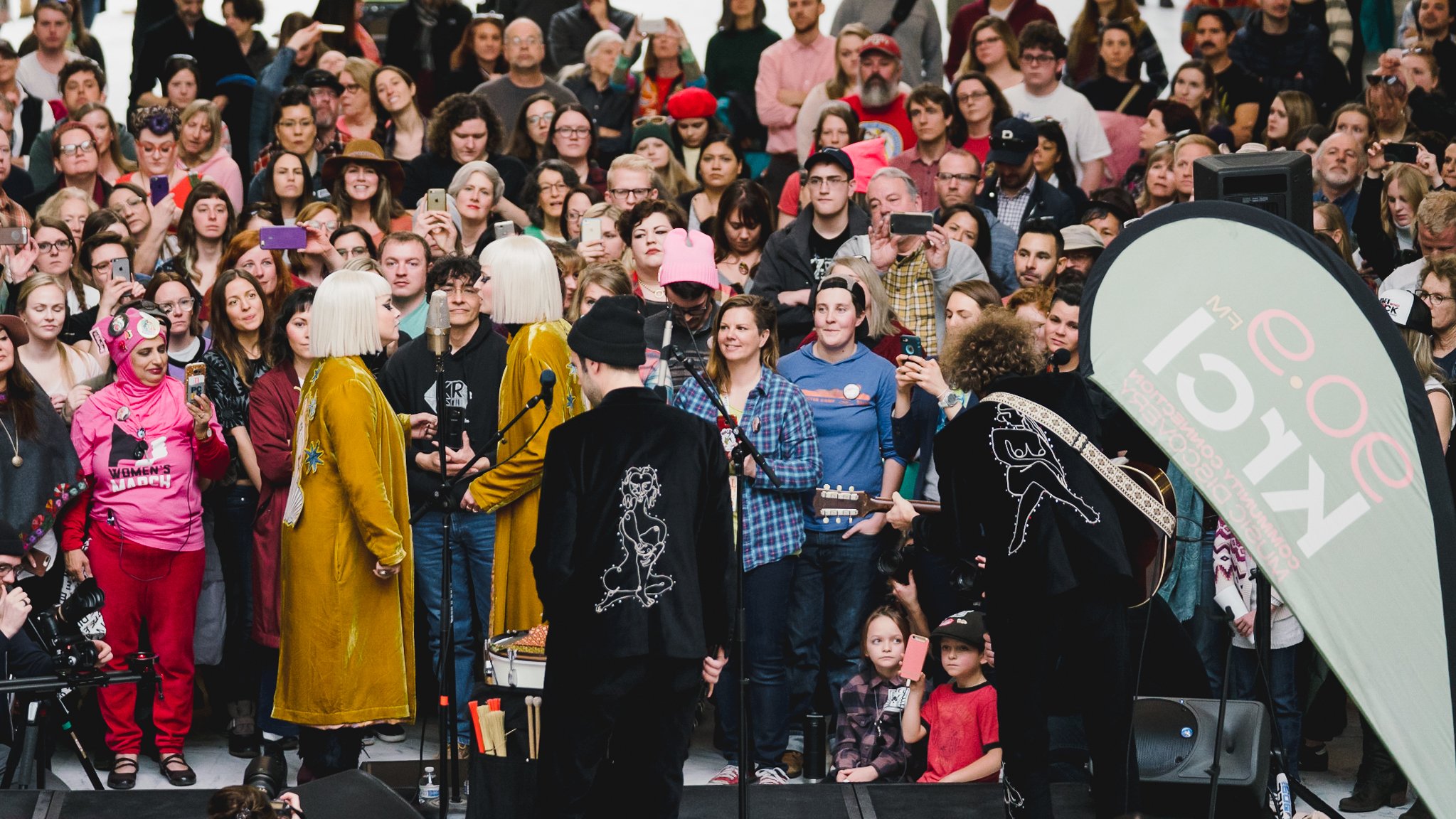 Listen in to KRCL's Amplifying Women's Voices Rally at the Utah State Capitol Rotunda celebrating International Women's Day 2018.
The rally featured inspirational speeches from:
Catherine Weller, League of Women Voters of Utah
Jenn Christensen, Better Days 2020
Leslie Henderson, Utah Women of Color Council
Meher Ayesha, Global Chamber of Commerce SLC
Davina Smith, Utah Dine Bikeyah
Sue Robbins, Transgender Education Advocates of UT
Ma Black, KRCL's RadioActive
Mayra Cedano, Comunidades Unidas
Sadie Ortiz, Planned Parenthood Teen Council
Karrie Galloway, Planned Parenthood Action Council of Utah
Marina Gomberg, Equality Utah
Psarah Johnson, Disabled Rights Action Committee
And a special musical performance from the band Lucius.
Part 1: The Speakers
Part 2: Lucius
Special thanks to:
The State Room
Courtney Blair, Amplifying Women's Voices Artwork
Sullivan Phetchanpheng, Sound 
Bill Ramsay, Sound
Rock Camp for Girls SLC
KRCL Volunteers
Alysia McEvoy & Klaryne Quirarte, ASL Interperters
Daniel Foster Smith, Video 
Austen Diamond, Photography
The Bagel Project
All Female On-air Team: Sonni Harris, Lori Rosendahl, Barby Garcia, Emily Jeskie, Jamie Gadette, Courtney Blair
See the photo gallery from Austen Diamond Photography here.