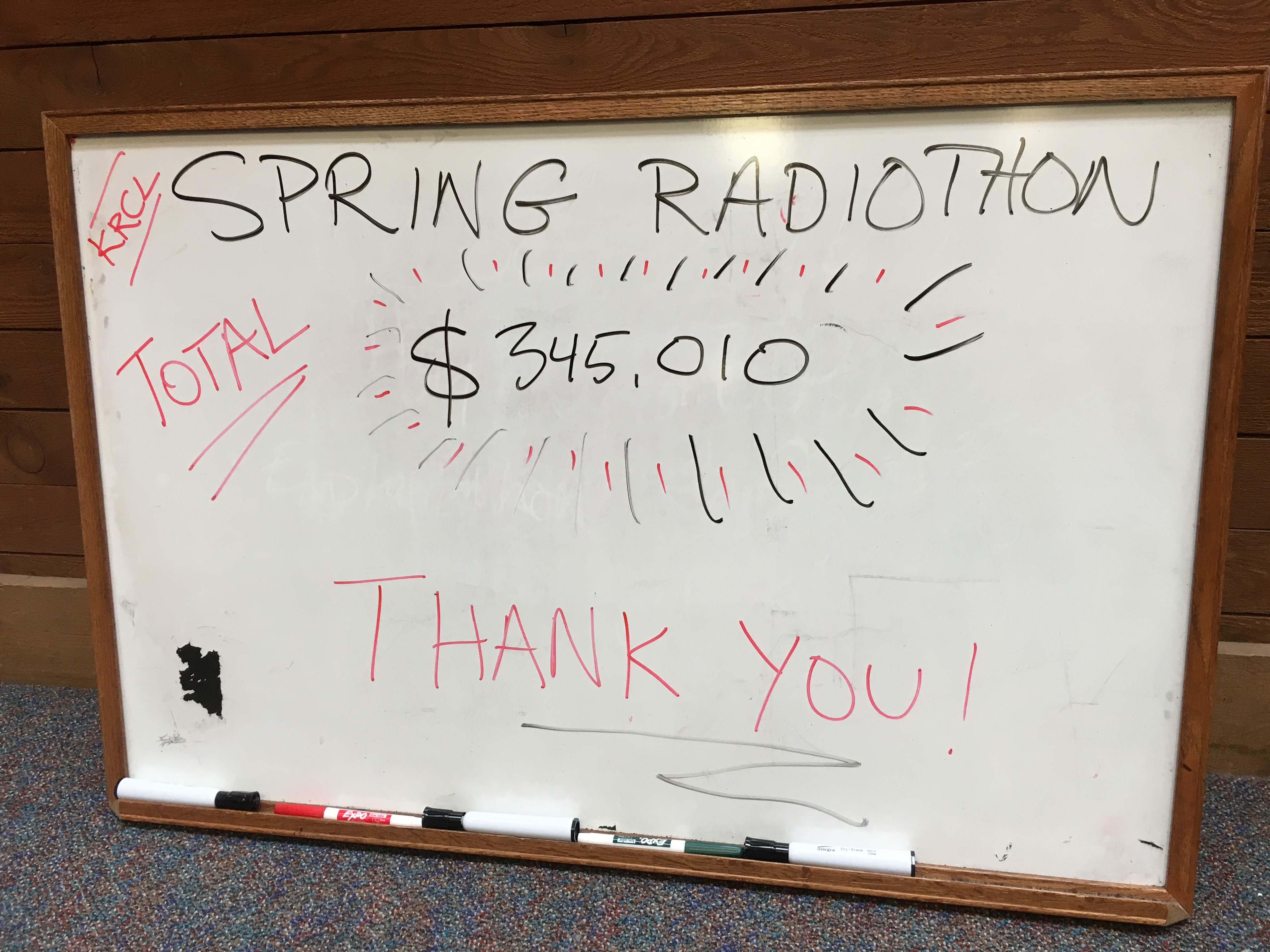 We always knew KRCL listeners were amazing. And this Spring Radiothon 2017 proves it! With your help, KRCL members raised more than $345,000 exceeding our goal. Your belief in independent community radio and your desire to help support it ensures the future of 90.9fm KRCL. 
Thank you for becoming a contributing member! 
Please join us on Thursday, April 20 from 4-7pm at KRCL, 1971 West North Temple in Salt Lake City for the annual Pick-Up Party. You'll be able to pay your pledge, pick up gifts, tour the station and meet some of your favorite DJs and other KRCL members! (If you can't make the party, you'll be able to pick up your gift any time after April 20.)
Thank you again for making Listeners Community Radio of Utah KRCL possible.