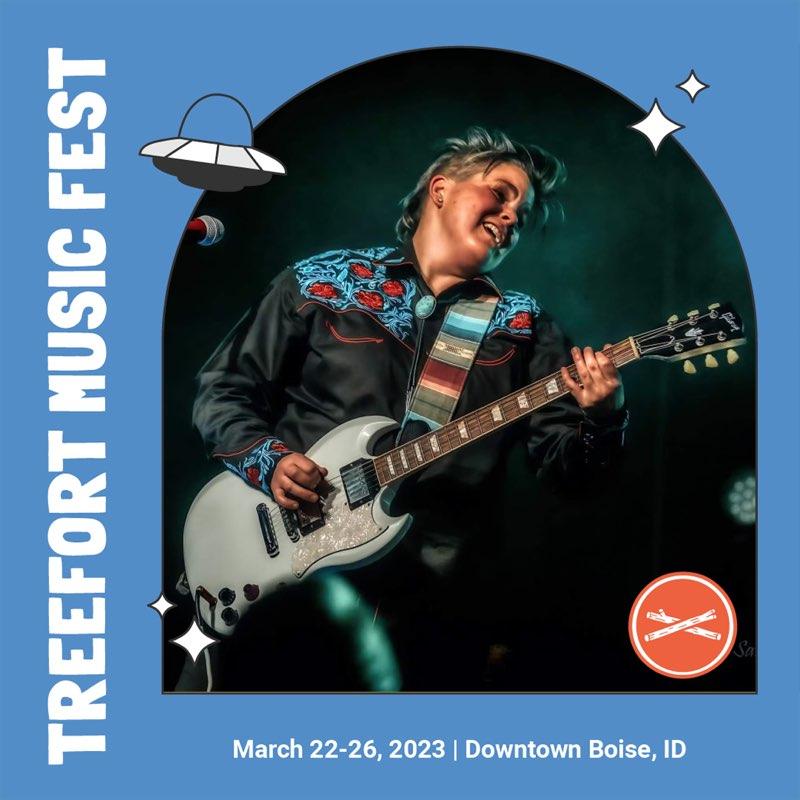 What is up KRCL Night Owls and listeners! Talia Keys here of "We're Here" from 10p-12a on Saturdays!
I am so excited to be heading to Boise with the KRCL team for Treefort Music Festival! I have heard the lore about Treefort for years and have always wanted to check it out, this will be my first time!
I am a working musician myself, so of course I am looking forward to the many amazing shows but I wanted to shine a light on the networking and learning opportunities that the festival offers its guests.
Being a fully independent artist, it is always a good thing when festivals offer panels and workshops. What exactly are panels? It is an opportunity to go and learn from industry professionals.
There are a ton of amazing panels/workshops during the day. There is something for everyone here, from food demonstrations with tastings (you know I'm gonna hit those up), to the use of Virtual Reality and Robots, Live Podcast tapings and even an arcade. Want a sound bath or a yoga class? They've got you. Anything from how to sync your music for film to Queer creative meetups!
I am looking forward to going to the Industry and Artist Breakfast hang on Friday Morning. It is a good opportunity to meet and chat with industry professionals as well as other artists. Coffee and pastries are a plus but the conversations and possible connections are the real win. (Boise Center East Room 420A Friday 10:00am -11:00am)
Non-profit MusiCares is presenting "Sustainable Music Careers- start with protecting the musician." This career isn't for everyone and unfortunately it takes a real physical and mental toll. I am looking forward to learning more about taking care of ourselves. (Boise Center East Room 420A Friday 11:00am-12:00am)
Another panel that I am excited about is "Music Supervision: Cutting through the Noise." It will be an interactive panel and get us in front of music supervisors who pitch your music for film, advertising, trailers and video games. (Boise Center East Room 420A Friday 1:30pm-3:00pm)
There are so many more that we are going to try and hit plus a long list of bands! Here are some that I hope to see, Unknown Mortal Orchestra, Sarah Shook and The Disarmers, Jeff Crosby, Painted Roses, Guava Tree, Celisse, Margo Price, Thumpasaurus, Hermanos Gutierrez, Lady Wray, Ani DiFranco, Cautious Clay and so many more!