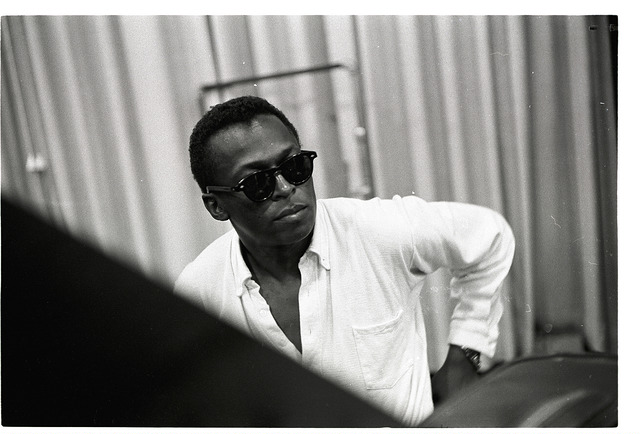 "Miles was a genius. I don't use that word lightly; there are few people you can say are geniuses," says Stanley Nelson, director of the documentary, "Miles Davis: Birth of the Cool."
Nelson's music doc premiered at the 2019 Sundance Film Festival — and had only been viewed by a handful of people in its entirety before its debut at the fest. Nelson talked about his journey in making the film and what he hopes viewers will take away from it in an interview with KRCL.
There are many Miles Davis-focused films out there, but what made Nelson's unique is that it was the first to get the stamp of approval from both the Miles Davis Estate and Sony. Nelson affirms that the two-hour documentary has enough to offer to most any Miles Davis fan. "If you're a Miles scholar, it confirms your scholarship, but I don't know if they have seen his story visually." Nelson says.
He reveals that in 1956, Davis signed a lucrative contract to allow photographers to come to his studio and take photographs. There are many photos of Davis from those studio sessions that most people have never seen — until now. Nelson includes stills from these photo sessions as well as biographical information provided by Davis's family that will likely be new to Miles Davis fans.
As can be expected, Nelson says that the film has plenty of Miles Davis music, but it also covers more difficult subjects, such as Davis's troubled relationships with women. Additionally, viewers will learn about Davis's experience growing up wealthy (his father was the second richest man his hometown) and the stunning racism that he experienced. But, like many musicians, his experiences helped shape the legendary music he made.
"One of the things about Miles's music is that it is timeless in the same way that Beethoven or Bach are timeless," Nelson says. He hopes that a new generation of people will discover Miles Davis through his film and, through visually experiencing his life and music, understand that despite his many complications, the contributions that Miles Davis made to the world of music, jazz in particular, are worth knowing.
Above photograph courtesy of Sundance Institute | by Guy Le Querrec