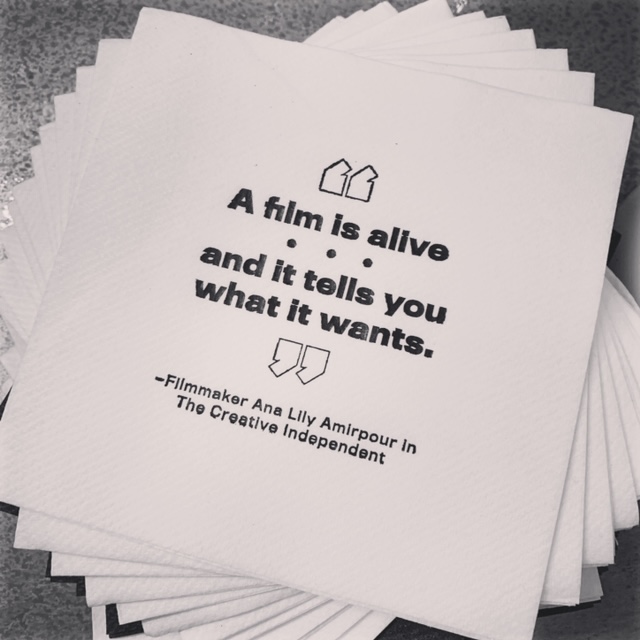 I began my Sundance coverage on Friday night by stopping in at The Fly Lounge, where I got to experience "Wild Immersion," a VR installation that had me swimming with sharks, hanging out under the long necks of giraffes and being startled by a beautiful leopard (to name a few of the awesome animal encounters). I am a total animal nerd and spent my childhood dreaming of hanging out with tigers or, at the every least, becoming a veterinarian. Alas, I chose writing instead. "Wild Immersion" gave me the chance to feel like I was up-close with some incredible animals, even though in reality I was just sitting on a couch with a big, VR helmet-like device on my head.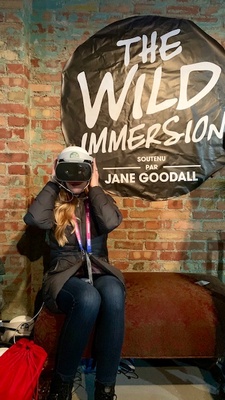 "Wild Immersion" creator Adrian Moisson — whose project is endorsed by the one-and-only Jane Goodall (and the Jane Goodall Foundation) — is on a mission to help people learn about wildlife without confining wildlife species to the cages of a zoo. Listen to what Moisson had to say in an interview with Lara Jones.
After the VR experience, I headed to a panel called The Way Forward: New American Storytelling. Presented by Firelight Media, Color of Change and Kickstarter, this panel featured Native and African American filmmakers who are working to ensure that the story of America reflects our collective experiences and memories. Panelists included Stanley Nelson, director of "Miles Davis: Birth of the Cool;" Jacqueline Olive, director of "Always in Season" and Jeffrey Palmer, director of "Words from a Bear." Color of Change's Rashad Robinson moderated.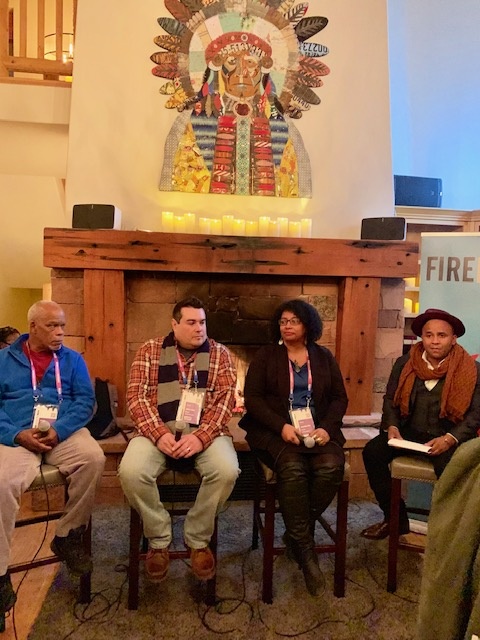 The panelists spoke to the motivation behind creating the films they did and provided insight and perspective for how communities can support one another in sharing their stories. According to the panelists, one approach to the way forward is in communication — allowing others to tell their stories and owning their voices. It was a powerful conversation and one that (in my opinion) ended too soon. Luckily, I got to interview both Stanley Nelson and Jackie Olive for KRCL after the panel.