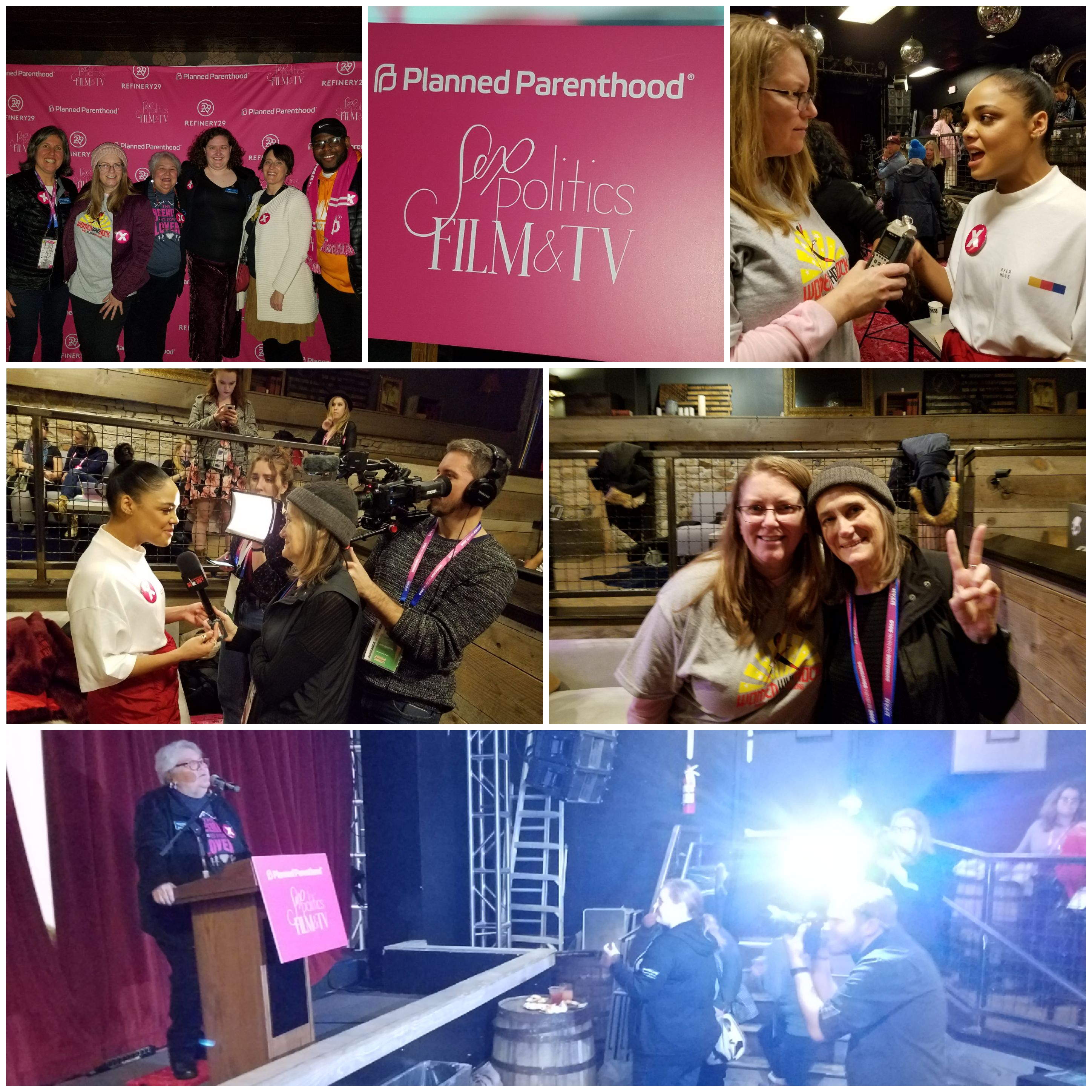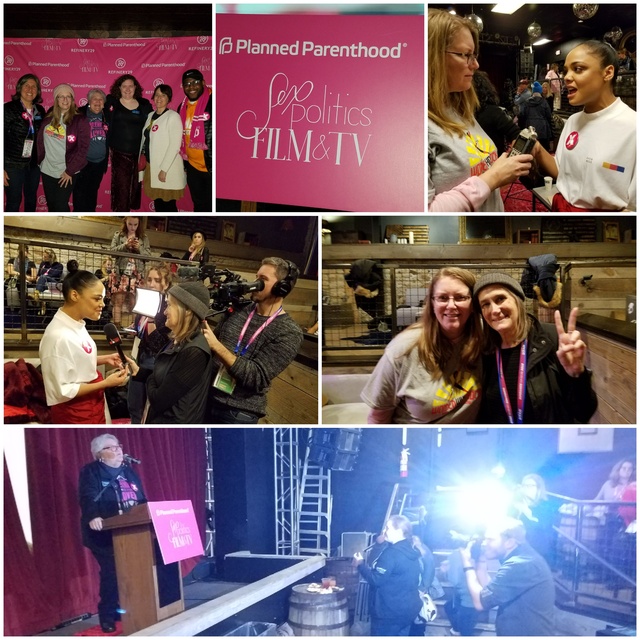 Planned Parenthood Federation of America, Planned Parenthood Association of Utah, and Refinery29 hosted Sex, Politics, Film & TV: A Celebration of Unstoppable Voices at the Sundance Film Festival on Sunday.  
According to the Annenberg Inclusion Initiative, only 4% of the directors of 1,200 top-grossing films were women between 2007-2018. Annenberg and Time's Up are partnering to launch the #4percentchallenge to significantly boost the number of women at the helm of major studio films over the next 18 months.
Actor and Sundance juror Tessa Thompson (Dear White People, 2014) attended the Planned Parenthood brunch reception, which celebrated prominent producers, directors, writers, and actors who shatter stigma and insist on normalizing sexual and reproductive health care through storytelling. A @TIMESUPNOW co-founder, she explained the goal of the #4percentchallenge to work with more female directors:
In addition to Thompson, who publicly tweeted her own committment, folks who have accepted the #4percentchallenge publicly include Jordan Peele, Jennifer Lopez, Amber Tamblyn, Amy Schumer, J.J. Abrams and Bad Robot, John Legend, Kerry Washington, Tracee Ellis Ross, and more. Click here to Tweet the 4percentChallenge. 
Also attending Planned Parenthood's Sex, Politics, Film & TV event was Democracy Now's Amy Goodman, who was recording interviews for her show. Be sure to tune in weeknights from 6:00-8:00 p.m. for more Sundance coverage on RadioACTive and Democracy Now. 
Click here to learn more about the Annenberg Inclusion Initiative, which studies diversity and inclusion in entertainment through original research and sponsored projects.
— Lara Jones, RadioACTive