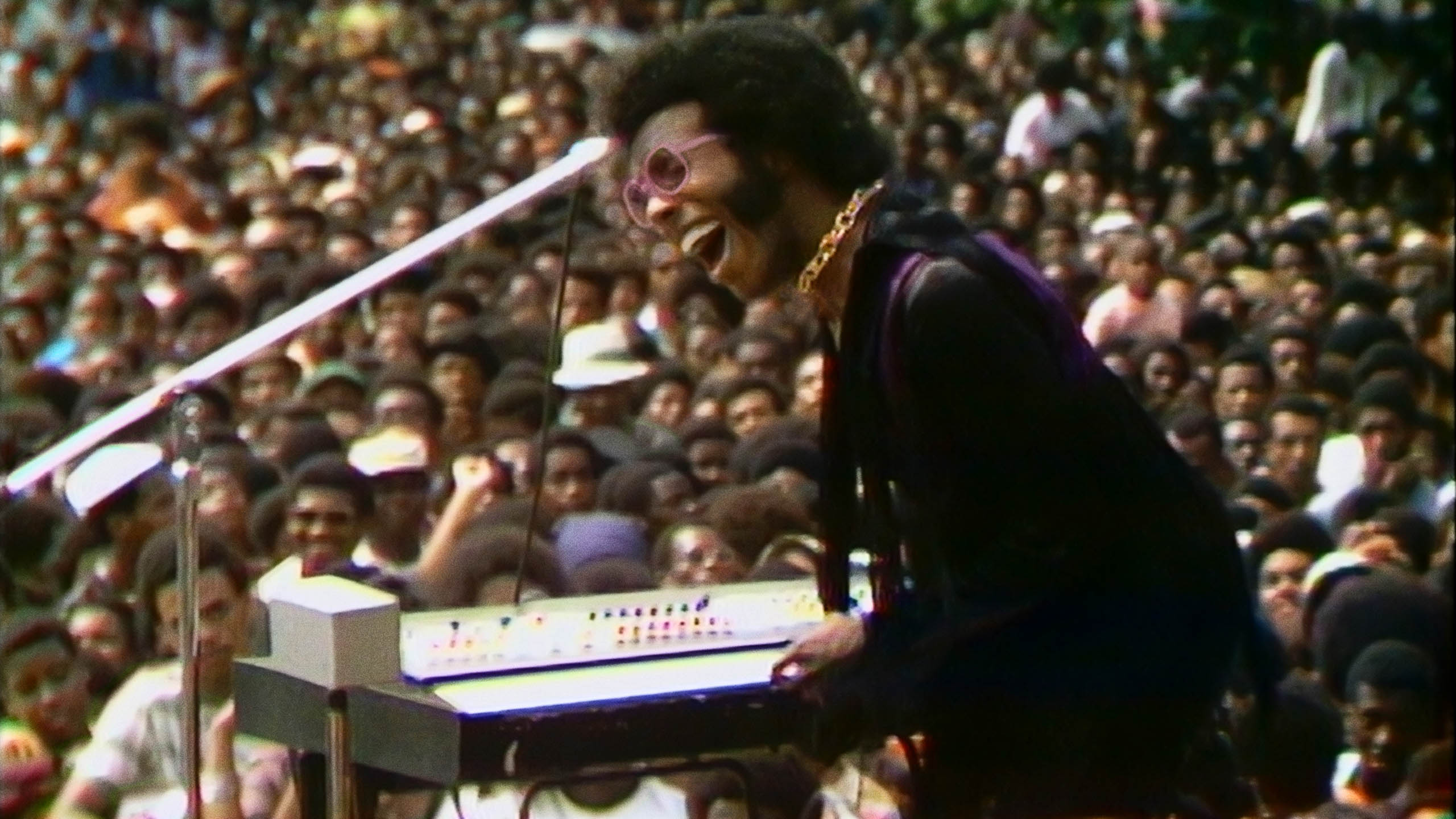 "I know everything in music history and there is no way this happened. It started with disbelief." Questlove when asked where the documentary started.
On July 20th 1969 two monumental events were happening simultaneously. Each equally important to those that were experiencing them. One, the United States of America put a man on the Moon. The other, tens of thousands of people gathered in Mt. Morris Park for the third weekend of the Harlem Cultural Festival to see a 20 year old Stevie Wonder perform, among other ground breaking musicians. Both filmed. Both had significant cultural impacts on those in attendance, or watching from home. Only one of these events we remembered. Ahmir "Questlove" Thompson's directorial debut tries to explain how such a massive musical and cultural experience could just disappear from the collective consciousness. The festival, not the Moon landing.
The Harlem Cultural Festival was free music, in Harlem, for 6 consecutive Sundays in the Summer of 1969, a few weeks before Woodstock. It was a celebration of Harlem and the people that lived there, the "Ultimate Black BBQ" as someone in attendance put it. Then the music kicked in…Sly and the Family Stone, at their peak. Pops Staples and the Staples Singers. Nina Simone. The 5th Dimension. The Chambers Brothers. Stevie Wonder. B.B. King. Gladys Knight and the Pips. Comedian Moms Mabley. Mongo Santamaria. Ray Barretto. And countless others whose songs you know by heart.
With the backdrop of the racial inequalities of the 60's, the ongoing Civil Rights Movement, the war in Vietnam, the countless assassinations of leaders of the day, the Harlem Cultural Festival pushed back and was a celebration of blackness.
Through concert footage (LOTS of concert footage), interviews with attendees as well as performers, Questlove documents the music, the politics of the day and tries to figure out why this story was lost for decades.
50 years later, with the killing of George Floyd and the BLM movement, the reasoning for the Harlem Cultural Festival in the first place is just as relevant today as it was then. Asked about releasing the film in the midst of all of this, Questlove's response was, "Unfortunately, the timing was perfect."
Questlove structured the documentary around, what he called, "Goosebump Moments." When you watch the film, you'll know what he means. When he listed the three moments (which, obviously, I'm not going to tell you what they are, go see the film), I checked my notes and at each of those moments I had jotted down "chills," and not because it was 34 degrees and I was in a shed. He had a clear vision and it paid off.
See this movie.
I'm waiting for the soundtrack.


-Eric P. Nelson
*As of this writing, the film has no distribution yet.