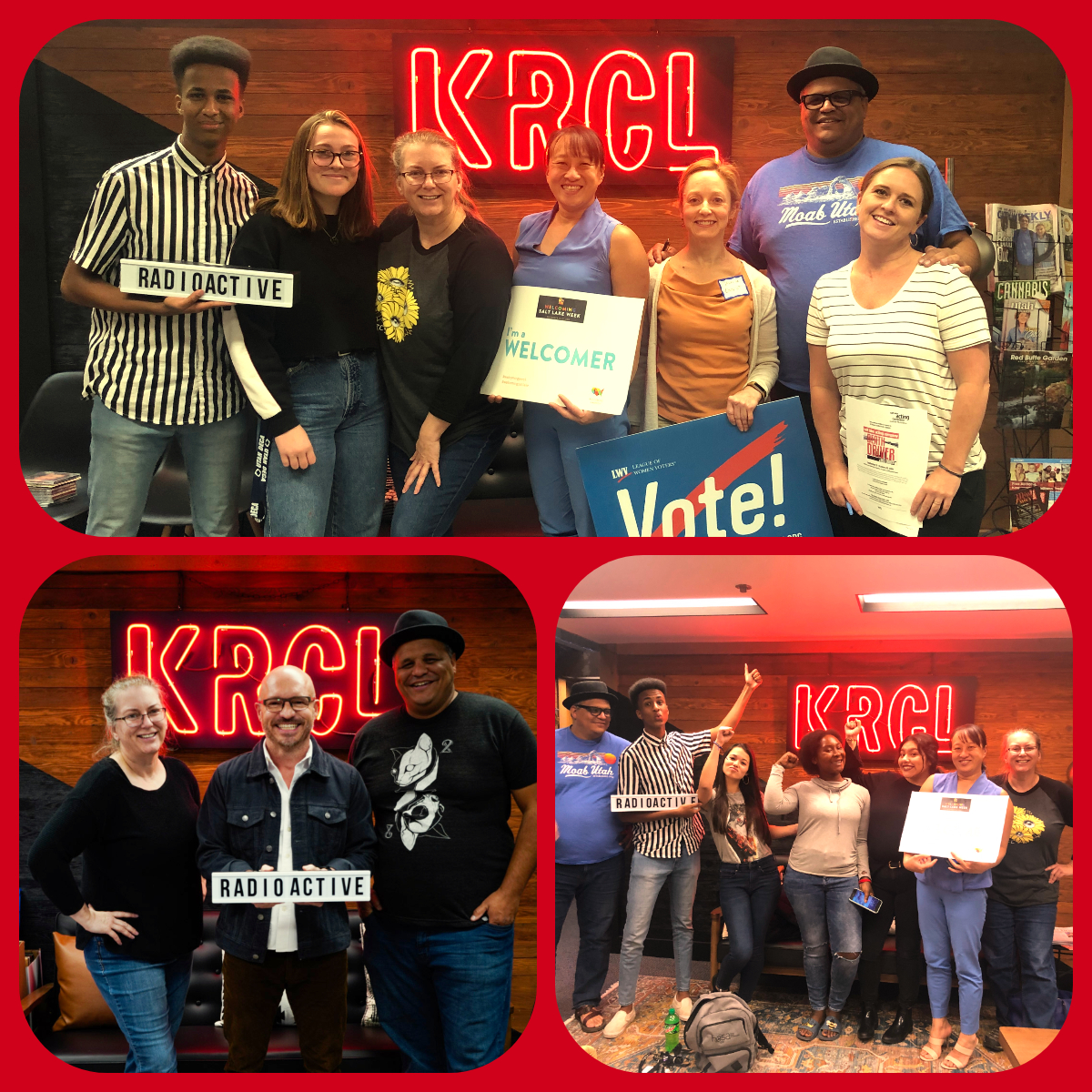 Rooted: Art Away from Home, The Walk Of No Shame, The League of Women Voters Utah with a Leg Recap, Punch Bowl Social, Death of a Driver
Tonight's Lineup:
Catherine Weller with the League of Women Voters of Utah with a legislative update
The Walk of No Shame: Presented by SlutWalk SLC, Saturday, September 28th with guests:
CEO Robert Thompson, founder of Punchbowl Social was in town for Punch Bowl Social SLC Grand Opening Party which will benefit Encircle a drop in center for LGBTQ youth.
Salt Lake Acting Company started its 49th season with Death of a Driver, a political thriller written by Will Snider and chosen for SLAC's 2018 Playwrights' Lab. With guests:
Cynthia Fleming, exec/artistic director, SLAC
Cassandra Stokes-Wiley (Sarah)
Patrick Sennjovou (Kennedy/Man)
Poets, Chelsie Guevara, Daud Mumin, and Lily Kwizera, performed spoken word as a preivew for Rooted: Art Away from Home, an immersive art event for youth artists to tell their stories of migration through five mediums: dance, film, fashion, and poetry, and still art:
Got a story you'd like to share on the show or an issue you'd like us to cover? Record a voice memo on your smart phone, then email it to radioactive@krcl.org. Keep it under 3 minutes and be sure to include a name and phone number in the message.
Views, thoughts or opinions shared by guests are their own and do not necessarily reflect those of the board, staff or members of Listeners' Community Radio of Utah, 90.9fm KRCL. Tonight's RadioACTive team included:
Exec. Producer/Host: Lara Jones
Assoc. Producer/Host: Billy Palmer
Volunteer /Producer: Sarah Thacker
Intern: Isabella Sabala