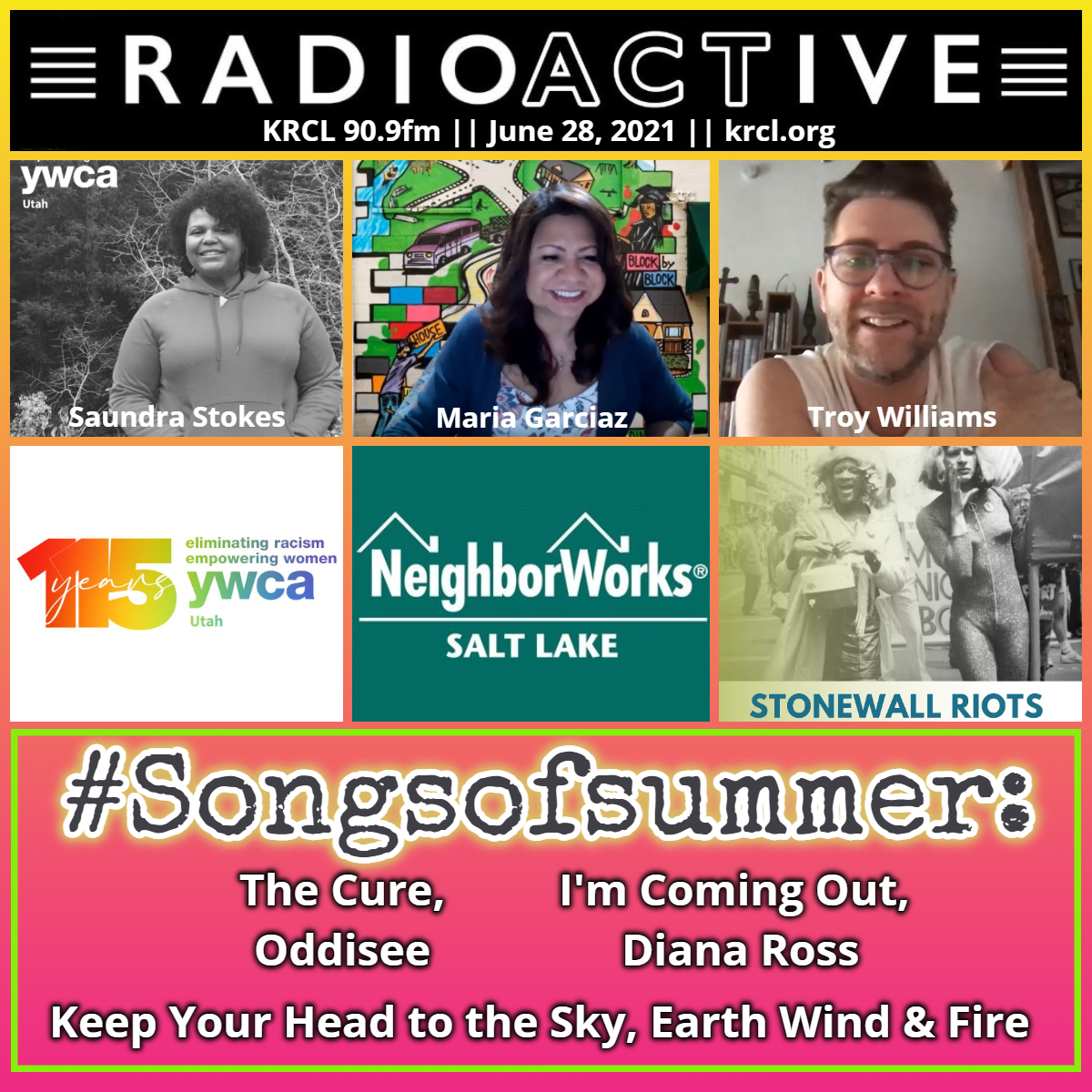 Chief Mission Impact Officer Saundra Stokes on week 2 of YWCA's 21-Day Racial Equity and Social Justice Challenge. NeighborWorks Salt Lake's Maria Garciaz on housing, evictions and rent relief. Equality Utah's Troy Williams on Stonewall Anniversary. Plus, more #songsofsummer from our guests. Click here to listen on-demand to tonight's show or the last two weeks of any other show on KRCL.
Resources:
Songs of Summer. Call 385-800-1889 to dedicate a song to someone in your life, a nonprofit or cause you support, or just shout out to the community some musical inspiration. Be sure to include your first name and neighborhood. Or use your smart phone to record a voice memo (set audio quality to highest), then email it to radioactive@krcl.org.
RadioACTive Listener Survey: While we're off, we're not idle. We're thinking of ways to make the show even better and more local. Click here to answer 10 questions and share your thoughts on KRCL's show for grassroots activists and community builders.
Views, thoughts or opinions shared by guests are their own and do not necessarily reflect those of the board, staff or members of Listeners' Community Radio of Utah, 90.9fm KRCL. Tonight's RadioACTive Summer Break was produced and hosted by Lara Jones.
###