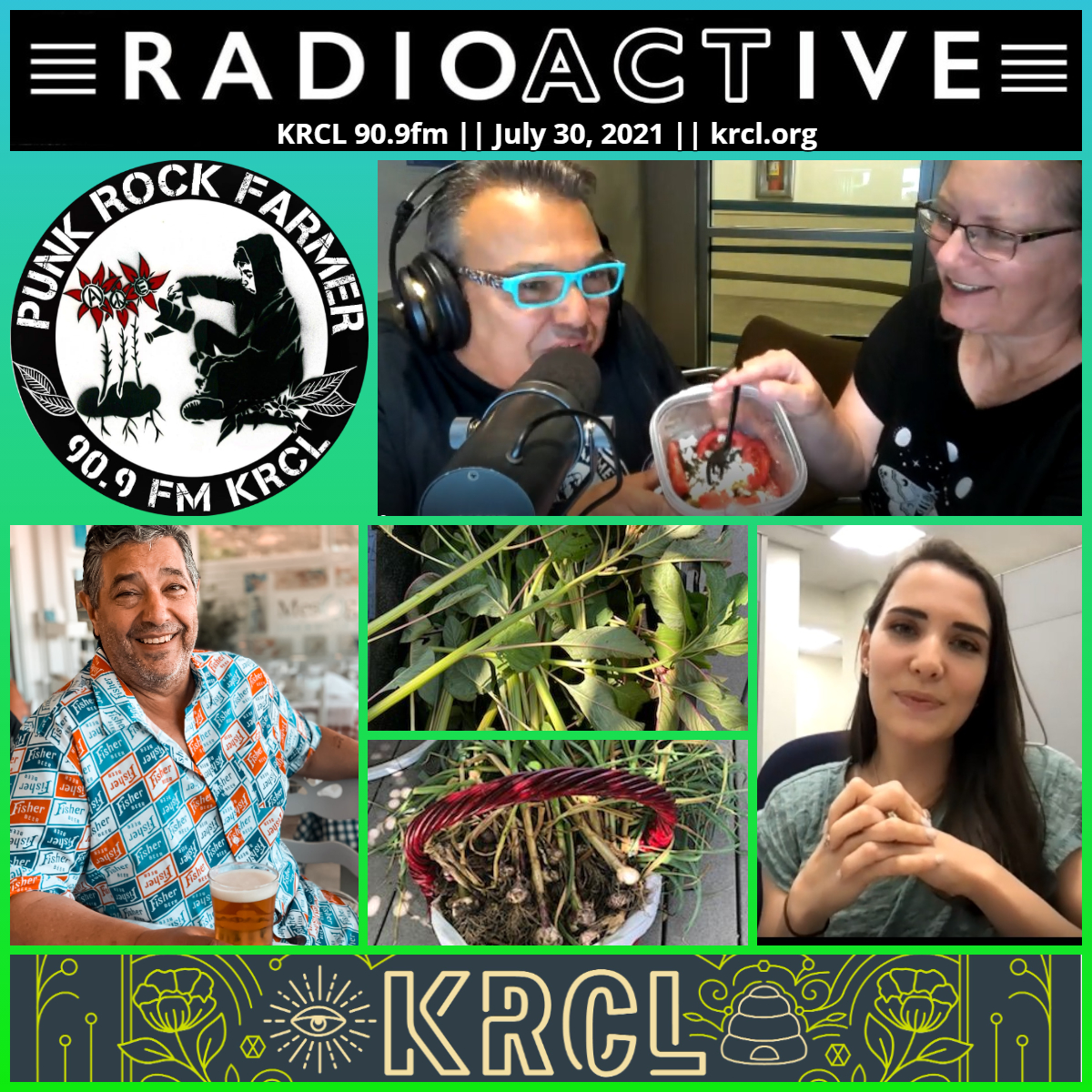 #PunkRockFarmer Aldine Strychnine talks to paisan John Saltas about their shared Mediterranean heritage and how it grows in the garden. Green Phoenix Farm's Shannon Barham on the mental health and nutritional benefits of growing a garden. Homegrown music from Craft Lake City, featuring Backhand, La La Diabla, Jacob T. Skeen. Skywatcher Leo T on Many Cultures, One Sky.
Links to cool stuff mentioned during the show:
Looking for a farmers' market? Check out these handy listings from Utah Farmers Market Network:
Go to www.DoubleUpUtah.org to learn more about using your SNAP benefits and Double Up Food Bucks at Utah Farmers Markets, farmstands, and CSAs.
RadioACTive Listener Survey: While we're off, we're not idle. We're thinking of ways to make the show even better and more local. Click here to answer 10 questions and share your thoughts on KRCL's show for grassroots activists and community builders.
Views, thoughts or opinions shared by guests are their own and do not necessarily reflect those of the board, staff or members of Listeners' Community Radio of Utah, 90.9fm KRCL. Tonight's RadioACTive Summer Break was produced and hosted by Lara Jones and Aldine Strychnine, KRCL's Punk Rock Farmer.
###