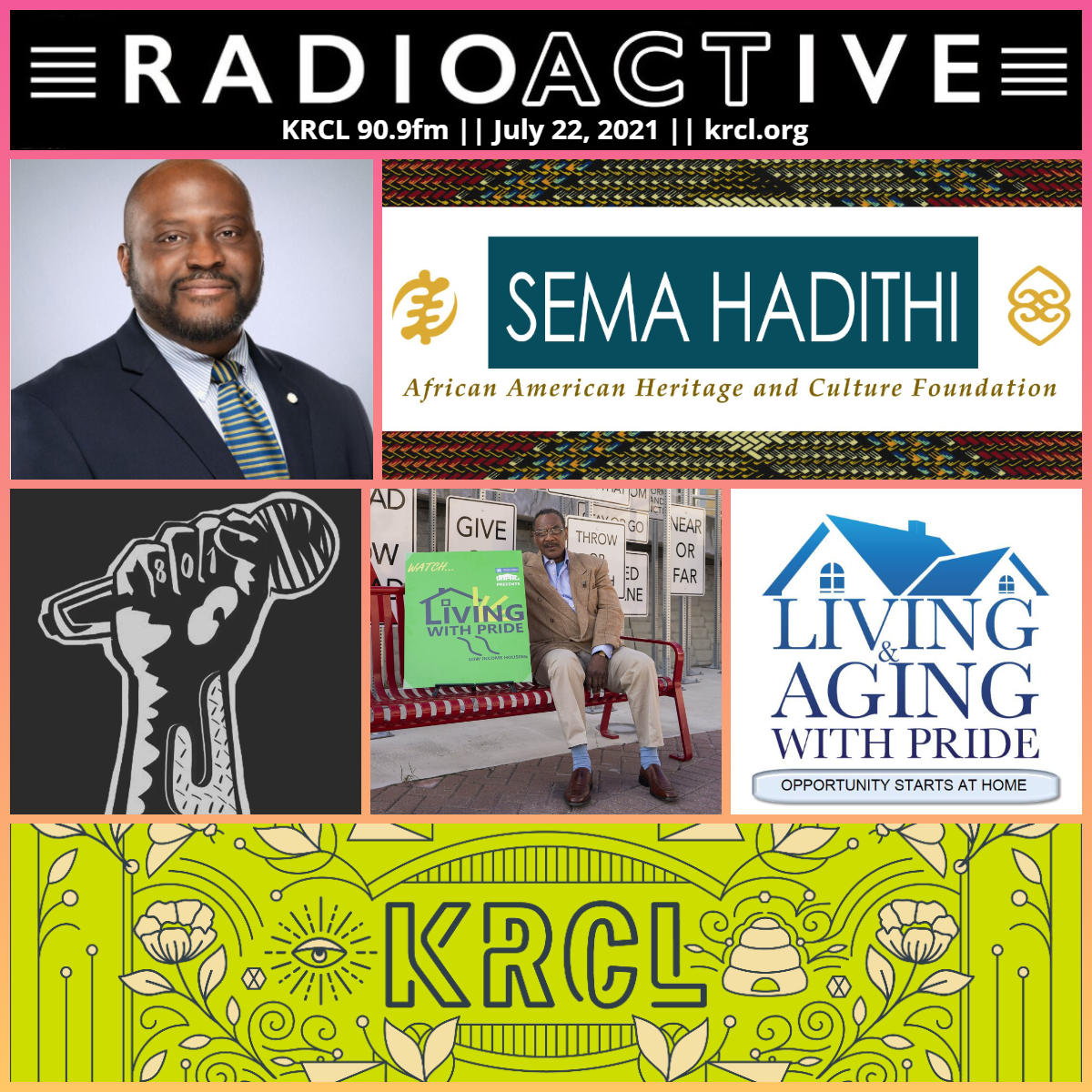 Sema Hadithi African American Heritage and Culture Foundation gathers, preserves stories of African ancestors to tell the whole story of Utah. James Brown launches next chapter, Living and Aging with Pride show. More #songsofsummer.
Sema Hadithi African American Heritage and Culture Foundation, founded by Robert Burch. Sema Hadithi "strives to 'tell the story' of African-ancestored history, heritage, and culture in Utah by researching, preserving, and disseminating information throughout the community." Check out the group's four working groups:
James Brown, an award-winning broadcast journalist and host in Utah, is launching Living & Aging with Pride, a unique multimedia infotainment program that addresses the inevitability of aging and highlights the financial burdens that impact the aging communities' quality of life. In partnership with local and national groups, Living & Aging with Pride will produce informative and entertaining multimedia content focused on enhancing the quality of life for the aging community at large. To get involved, click here.
RadioACTive Listener Survey: While we're off, we're not idle. We're thinking of ways to make the show even better and more local. Click here to answer 10 questions and share your thoughts on KRCL's show for grassroots activists and community builders.
Views, thoughts or opinions shared by guests are their own and do not necessarily reflect those of the board, staff or members of Listeners' Community Radio of Utah, 90.9fm KRCL. Tonight's RadioACTive Summer Break was produced and hosted by Lara Jones and Aldine Strychnine, KRCL's Punk Rock Farmer.
###