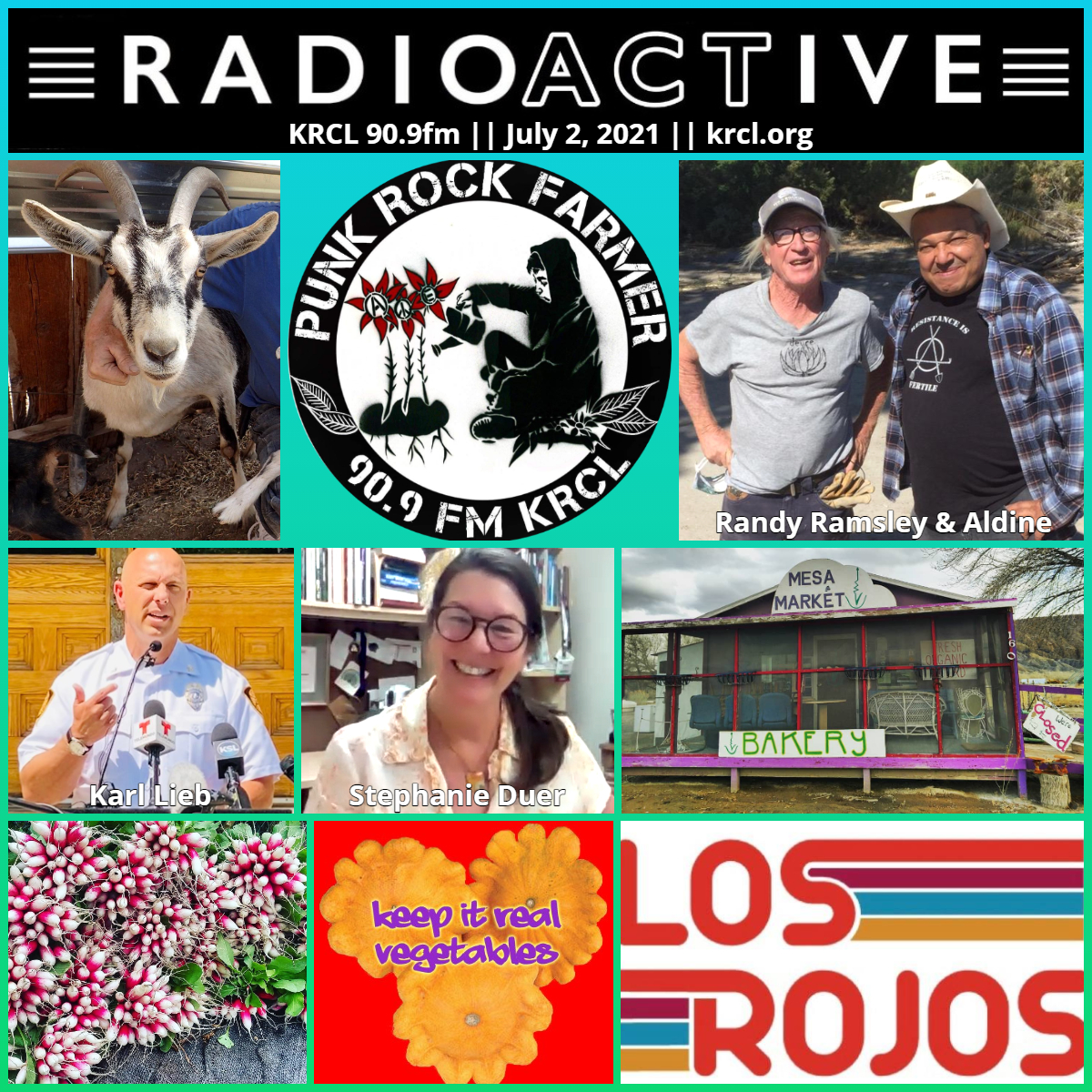 #PunkRockFarmerFriday with Keep It Real Vegetables' sunscreen for plants, Mesa Farm visit, SLC Fire and water, Sky Watcher Leo T, and fresh, homegrown music from Los Rojos.
Fresh, homegrown music from Los Rojos. Playing together since 2003, the band has just released its first album in 11 years. Click here to download Red Clouds, or stop by Raunch Records, 1119 E. 2100 S., SLC.
Many Cultures, One Sky with SkyWatcher Leo T. Follow him on Facebook -- click here.
SLC Fire Chief Karl Lieb on fire and fireworks danger this holiday weekend. Click here for fire restrictions.
SLC Water Conservation Manager Stephnie Duer with tips to save water during the drought. Click here for more landscape survival tips.
Al's #UrbanFarmReport featured visits with two fellow #punkrockfarmers in the Beehive State:
RadioACTive Listener Survey: While we're off, we're not idle. We're thinking of ways to make the show even better and more local. Click here to answer 10 questions and share your thoughts on KRCL's show for grassroots activists and community builders.
Views, thoughts or opinions shared by guests are their own and do not necessarily reflect those of the board, staff or members of Listeners' Community Radio of Utah, 90.9fm KRCL. Tonight's RadioACTive Summer Break was produced and hosted by Lara Jones and Aldine Strychnine, KRCL's Punk Rock Farmer.
###