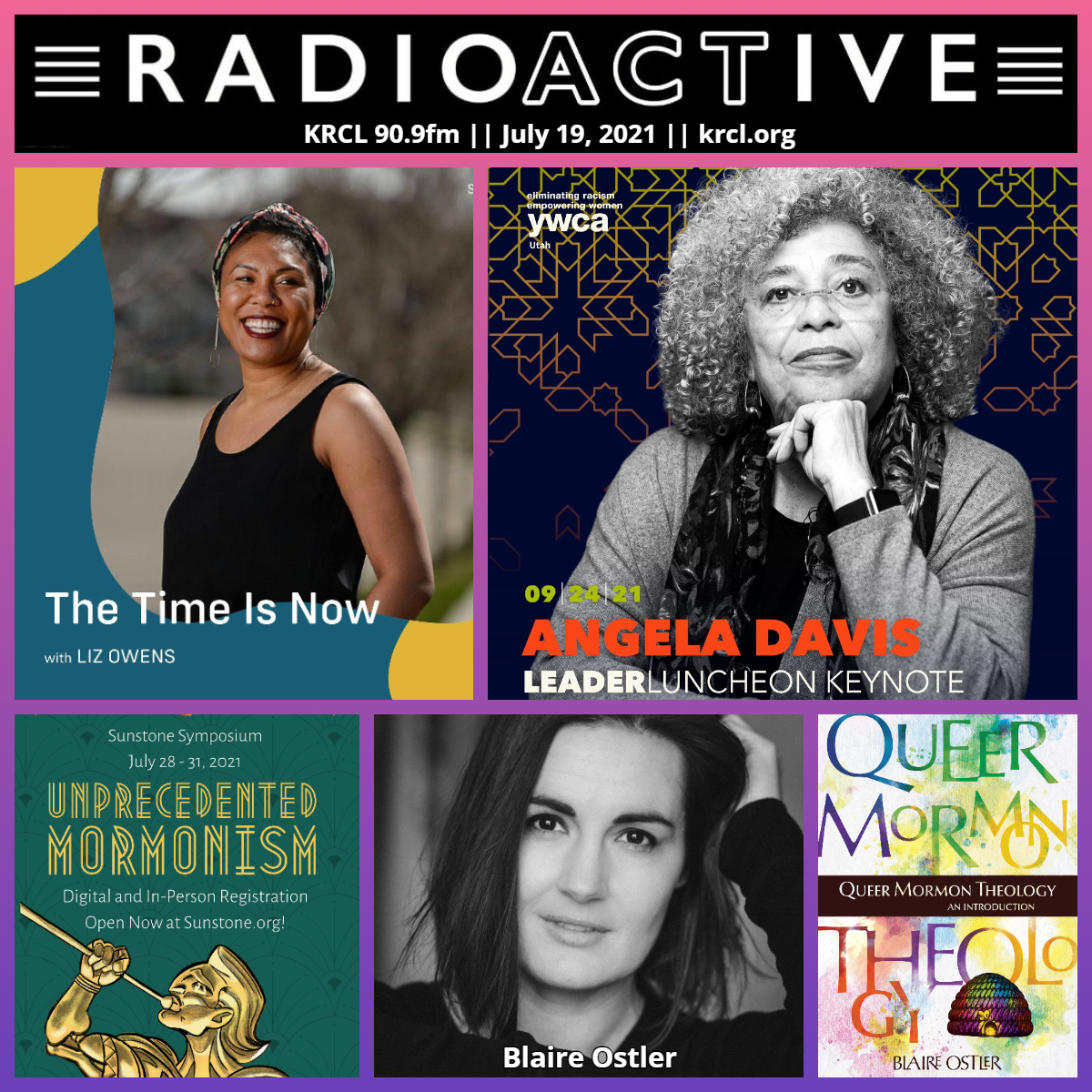 Wrapping YWCA Utah's Racial Equity and Social Justice Challenge with CEO Liz Owens. Queer Mormon Theology author Blaire Ostler. New music from future.exboyfriend.
Fresh, homegrown music by Tyler Harris, aka future.exboyfriend. See them live at Kilby Court this Thursday. Click here for details.
YWCA Utah CEO Liz Owens shared her thoughts on the last day of the nonprofit's 21-Day Racial Equity & Social Justice Challenge. While the challenge is over, the content remains available here.
2021 Food Truck Passport: This year, support four nonprofit agencies dedicated to reducing homelessness, poverty and inequality by purchasing your 2021 Food Truck Passport, presented by Discover®! For just $25, get over $300 in buy-one/get-one deals at over 30 amazing food trucks! Proceeds of your passport support Fourth Street Clinic, Volunteers of America-Utah, Utah Community Action, and YWCA Utah. Click here for more details, including a list of more than 30 participating food trucks.

Sept. 24: YWCA LeaderLuncheon, featuring a keynote by Angela Davis, a political activist, academic and author with a deep commitment to social justice. All proceeds from LeaderLuncheon support the Y's life-saving and life-changing services for Utah women and their families, including comprehensive family violence services, women's leadership development, race equity work and initiatives, and public policy advocacy. Click here for tickets.
Author Blaire Ostler on her new book, Queer Mormon Theology, An Introduction. She'll talk about her book as part of this year's Sunstone Symposium, July 28-Aug. 1
RadioACTive Listener Survey: While we're off, we're not idle. We're thinking of ways to make the show even better and more local. Click here to answer 10 questions and share your thoughts on KRCL's show for grassroots activists and community builders.
Views, thoughts or opinions shared by guests are their own and do not necessarily reflect those of the board, staff or members of Listeners' Community Radio of Utah, 90.9fm KRCL. Tonight's RadioACTive Summer Break was produced and hosted by Lara Jones.
###