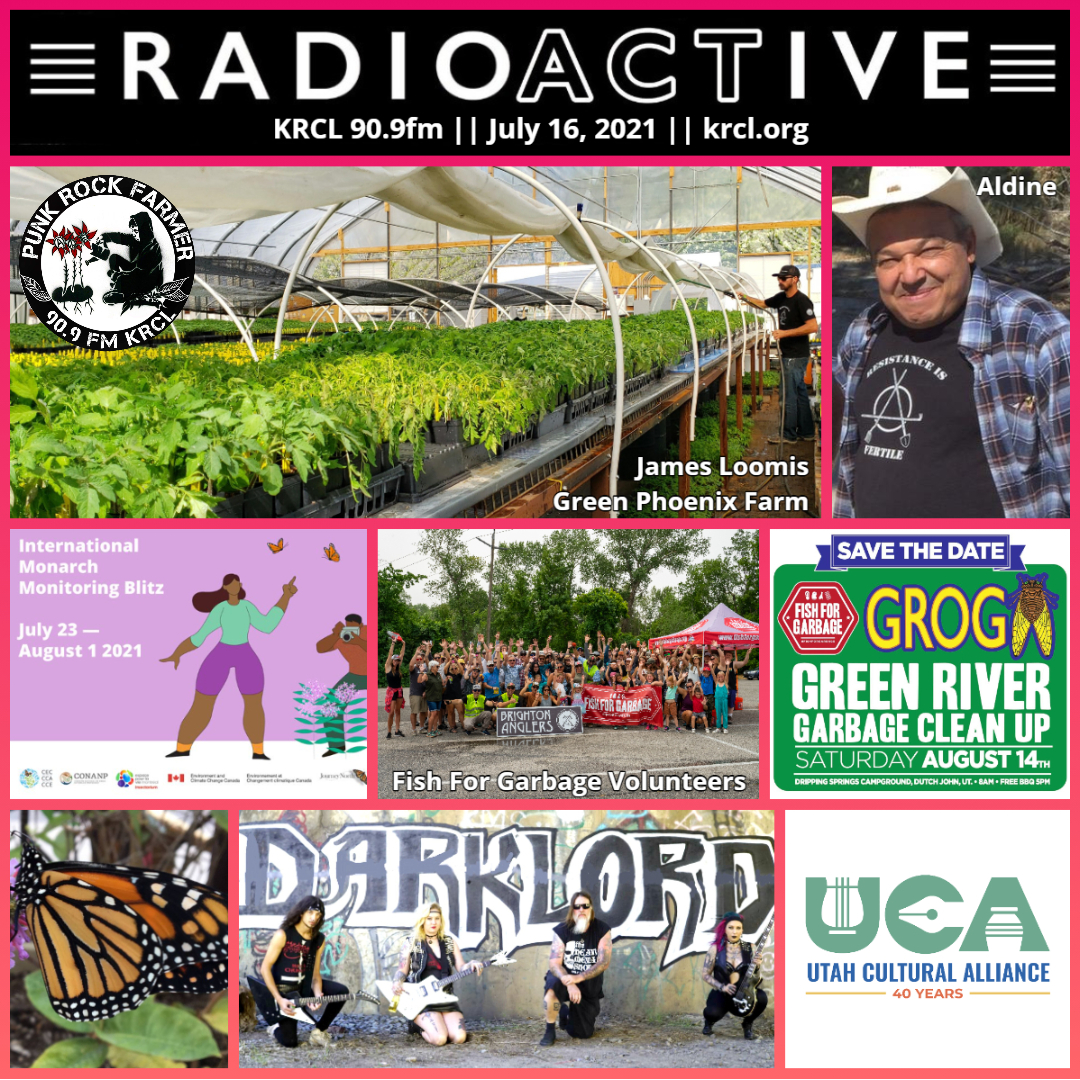 #PunkRockFarmer Friday with Wasatch Community Gardens' Green Phoenix Farm, Darklord, SkyWatcher Leo T, Utah Friends of Monarchs, Fish for Garbage, Utah Cultural Alliance. 
Fresh, homegrown music with Steve LeFevre of  Darklord. To check out the band's latest album, Magic Realms, click here. 
Earlier this week, the Utah Cultural Alliance launched SafeTixUT.com to educate folks about fraudulent ticket sales. RadioACTive got the inside scoop from Matt Castillo, Division Director for Salt Lake County Arts & Culture, and UCA's Crystal Young-Otterstrom. 
Fish for Garbage's Lexi Kaili reported back on the non-profit's cleanup of the Ogden River last week. They had more than 100 volunteers and pulled 2,780 pounds of garbage out of the water! They've got cleanups planned on the Green River (8/14) and the Weber River (9/11). Interested? Click here.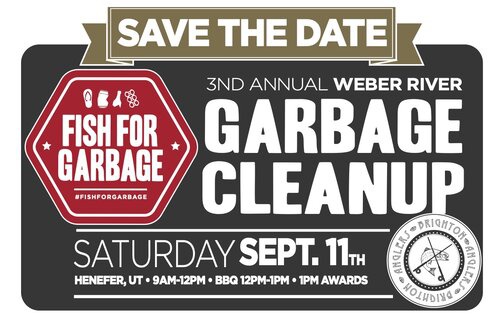 Rachel Taylor of Utah Friends of Monarchs, formerly known as Monarchs of the Wasatch Front. Click here to get involved in butterfly conversation as a citizen scientist.
SkyWatcher Leo T with #ManyCulturesOneSky. Be sure to follow him for sources and star party info!
Aldine's #UrbanFarmReport, featuring James Loomis of Wasatch Community Gardens' Green Phoenix Farm. Take a listen for tips to help your garden beat the heat! 
RadioACTive Listener Survey: While we're off, we're not idle. We're thinking of ways to make the show even better and more local. Click here to answer 10 questions and share your thoughts on KRCL's show for grassroots activists and community builders. 
Views, thoughts or opinions shared by guests are their own and do not necessarily reflect those of the board, staff or members of Listeners' Community Radio of Utah, 90.9fm KRCL. Tonight's RadioACTive Summer Break was produced and hosted by Lara Jones.
###