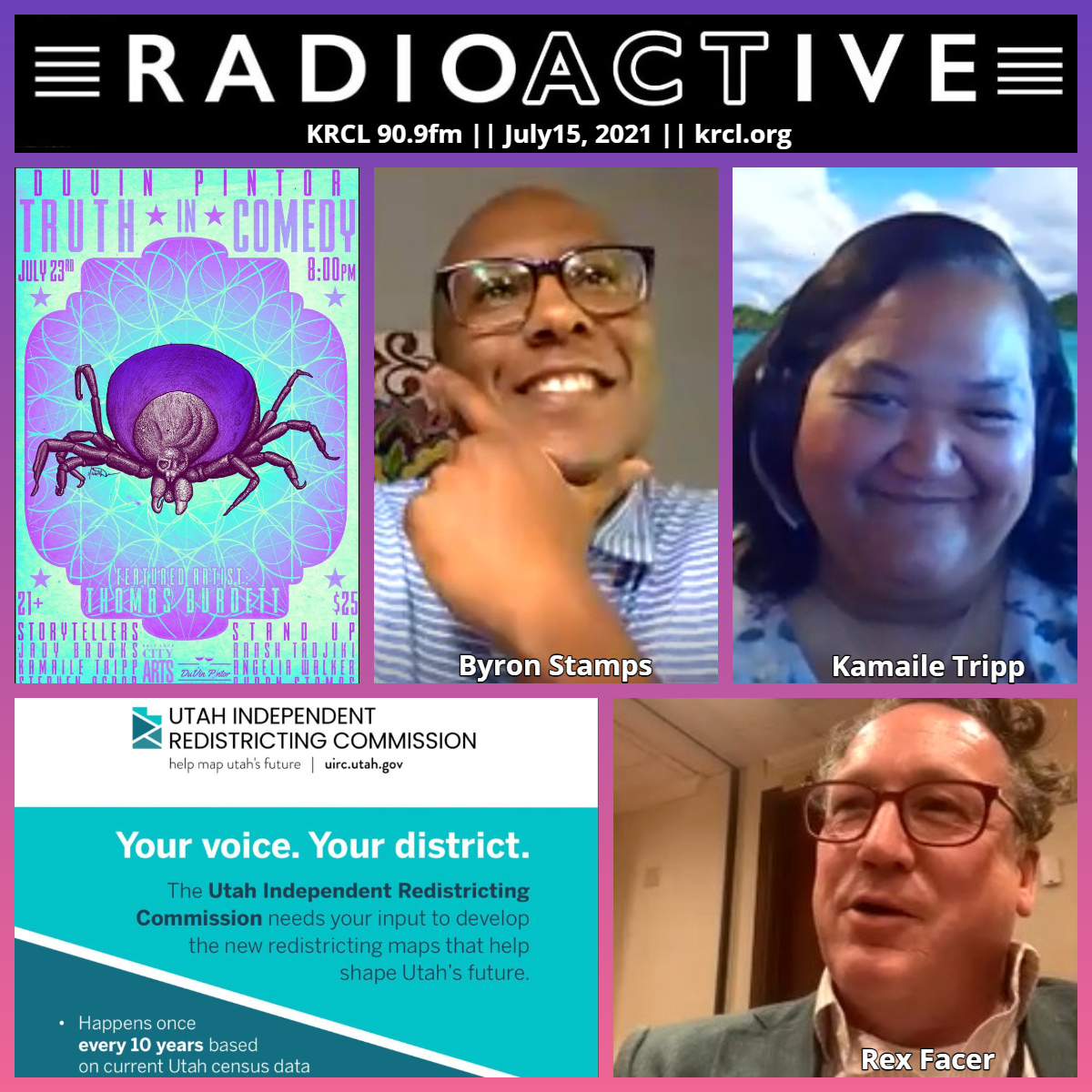 Byron Stamps brings Truth in Comedy to SLC. TiC storyteller Kamaile Tripp. Utah Independent Redistricting Committee launches new website so you can pick your politicians -- instead of the other way round.
Mississippi native and standup comedian Byron Stamps will be bringing his Truth in Comedy (TiC) series to the Beehive State just in time for Pioneer Day. TiC is storytelling, stand-up comedy and an art show where humanity is the muse:
Three individuals will tell a story from their life, aka their truth, where they are willing to be open, honest, and vulnerable.
Afterward, a comedian will perform a set inspired by the story.
At the end of the night, an artist will present three pieces they created, each inspired by one of the stories as well.
This event is made possible by the Salt Lake City Arts Council. Shows will be held July 23 and 24 at DuVin Pintor Wine & Art Gallery (map), Trolley Square, in SLC. Click here for tickets.
Rex Facer, chair of the Utah Independent Redistricting Commission, shared the commission's new website and ways for the public to get involved in drawing political boundaries -- a once-in-a-decade opportunity.
RadioACTive Listener Survey: While we're off, we're not idle. We're thinking of ways to make the show even better and more local. Click here to answer 10 questions and share your thoughts on KRCL's show for grassroots activists and community builders.
Views, thoughts or opinions shared by guests are their own and do not necessarily reflect those of the board, staff or members of Listeners' Community Radio of Utah, 90.9fm KRCL. Tonight's RadioACTive Summer Break was produced and hosted by Lara Jones.
###