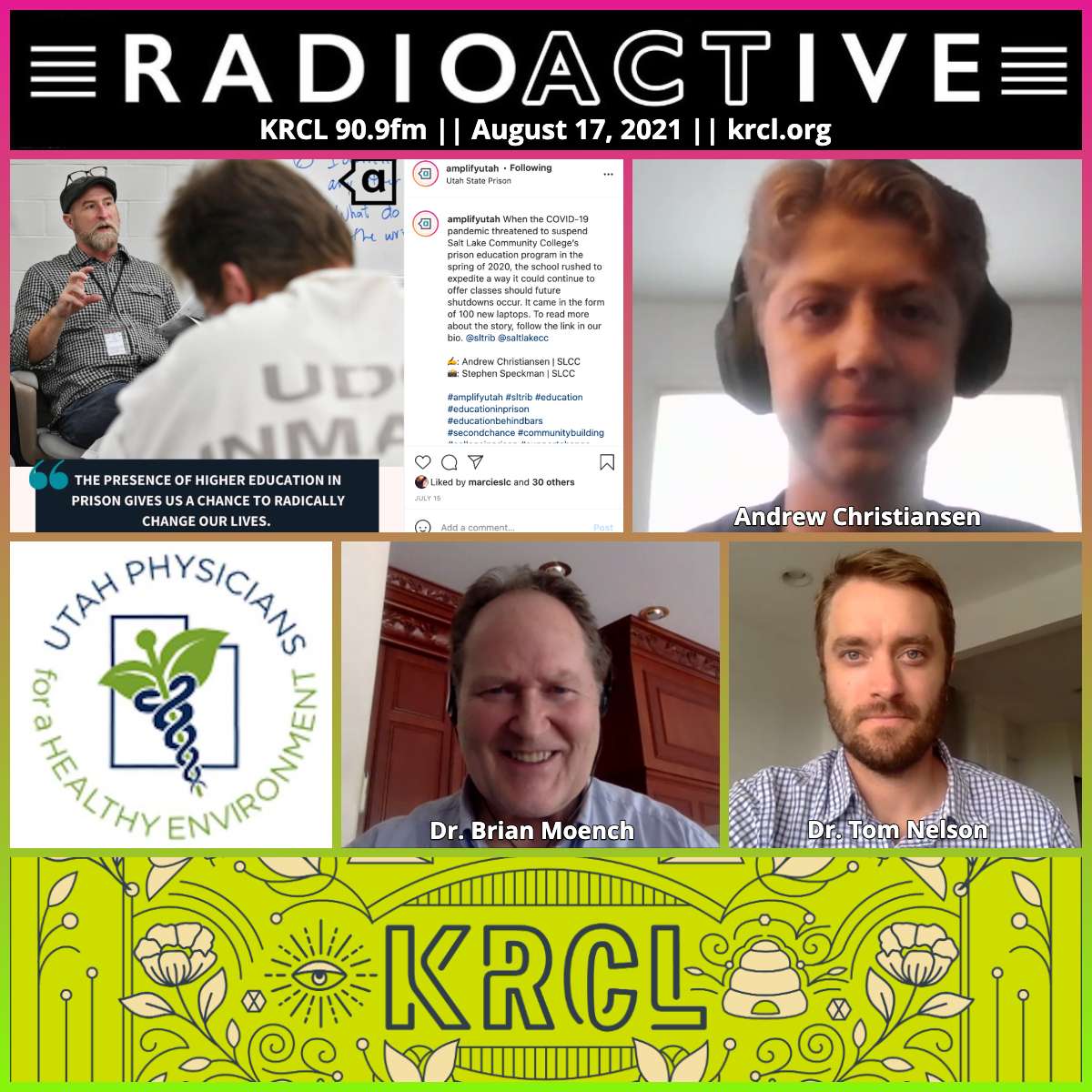 Back-to-School with SLCC, Amplify Utah journalists, featuring laptops and incarcerated education. Utah Physicians for a Healthy Environment call for air purifiers in classrooms statewide. #SongsofSummer playlist keeps growing.
Tonight's show:
Andrew Christiansen, a student journalist at Salt Lake Community College. Through a partnership with Amplify Utah, The Salt Lake Tribune recently published his story: "Laptops are coming to students in SLCC prison education program." For his profile of Dr. Lea Lani Kinikini, chief diversity officer at Salt Lake Community College, click here.
Amplify Utah is a new journalistic storytelling and media literacy project with a focus on storytelling by and about under-represented groups. To sign up for their newsletter, support amplified storytelling and more, click here.
Calling it "an urgent necessity," Utah Physicians for a Healthy Environment is asking state lawmakers and the governor to buy air purifiers for classrooms statewide. RadioACTive spoke with UPHE's Dr. Brian Moench and Dr. Tom Nelson about the request — estimated to cost as much as $40 million — and how to pay for it.
Views, thoughts or opinions shared by guests are their own and do not necessarily reflect those of the board, staff or members of Listeners' Community Radio of Utah, KRCL 90.9fm. Tonight's RadioACTive Summer Break was produced and hosted by Lara Jones.
###