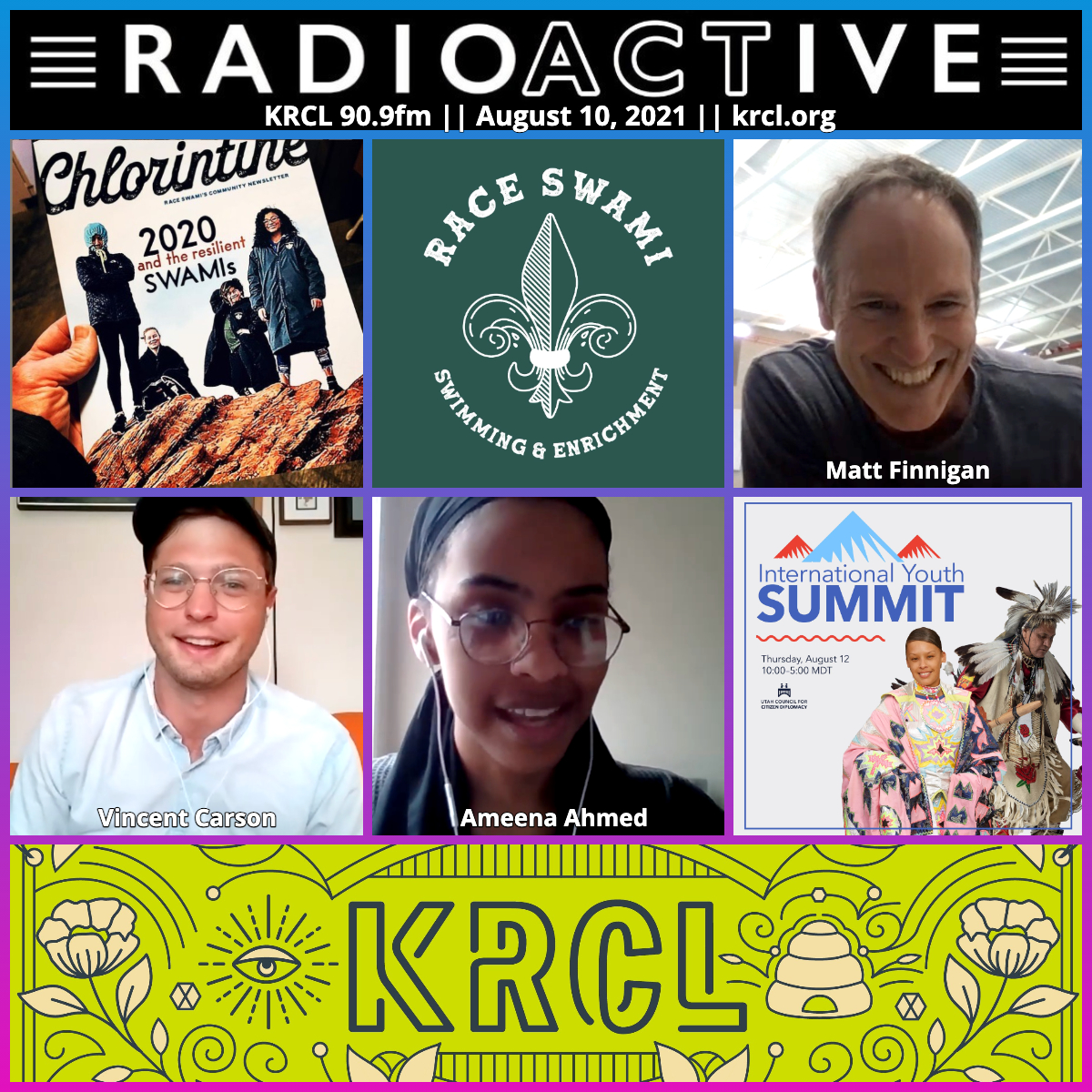 Race Swami celebrates 10 years of swimming on enrichment on SLC's west side. Utah Council for Citizen Diplomacy's 1st annual International Youth Summit. More #songsofsummer.
Race Swami
, a USA Swimming sanctioned program, empowers youth to be champions, in and out of the water, by focusing on self-discipline, teamwork and whole-body awareness.
Coach Matt Finnigan
talked about the nonprofit's work serving kids of the Rose Park, Glendale and neighboring communities of Salt Lake City's west side.
Utah Council for Citizen Diplomacy is hosting its first annual International Youth Summit in recognition of the United Nations designated International Youth Day on August 12. RadioACTive got a preview with UCCD's youth program director Vincent Carson and Ameena Ahmed, a senior at Granger High School, a 7 for 17 Winner, and a summit keynote speaker.
Views, thoughts or opinions shared by guests are their own and do not necessarily reflect those of the board, staff or members of Listeners' Community Radio of Utah, 90.9fm KRCL. Tonight's RadioACTive Summer Break was produced and hosted by Lara Jones.
###