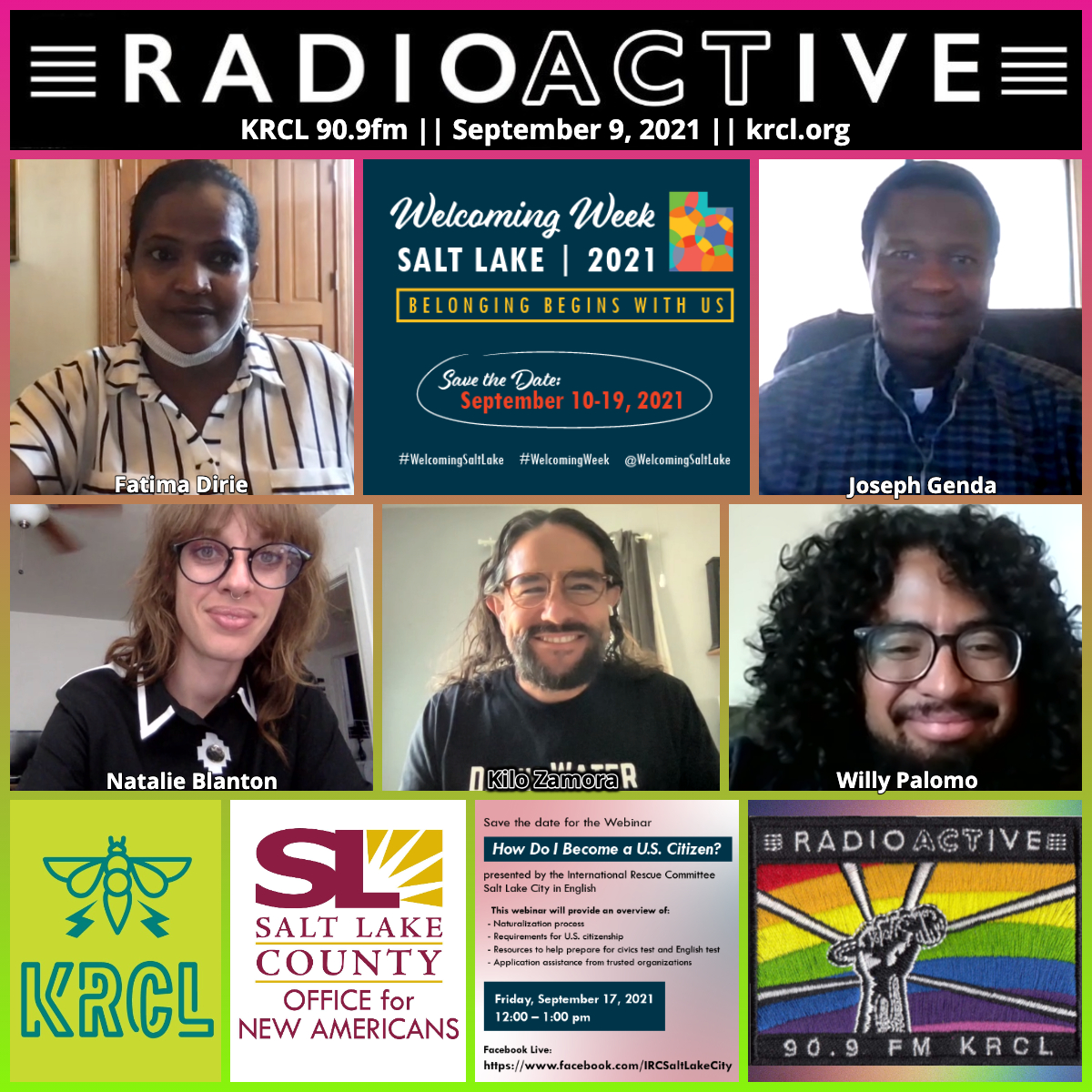 Welcoming Week, an opportunity to extend the hand of friendship to New Americans in Salt Lake. Crowdsourcing a new approach to gender and nature with the UoU's Kilo Zamora and Natalie Blanton.
Tonight's show:
Welcoming Week, Sept 9-18, is a weeklong event to celebrate the contributions of immigrants and refugees and highlight the role communities play in ensuring everyone feels welcome. Click here for a full list of events. Our panelists included:
In RadioACTive's ongoing collaboration with Kilo Zamora, Gender Studies Faculty at the University of Utah, we model a conversation on gender and nature with Natalie Blanton, Environment & Gender Sociology Ph.D. Candidate, University of Utah. Email your feedback to kilo.zamora@utah.edu.
Views, thoughts or opinions shared by guests are their own and do not necessarily reflect those of the board, staff or members of Listeners' Community Radio of Utah, KRCL 90.9fm. Tonight's RadioACTive Summer Break was produced and hosted by Lara Jones.
###