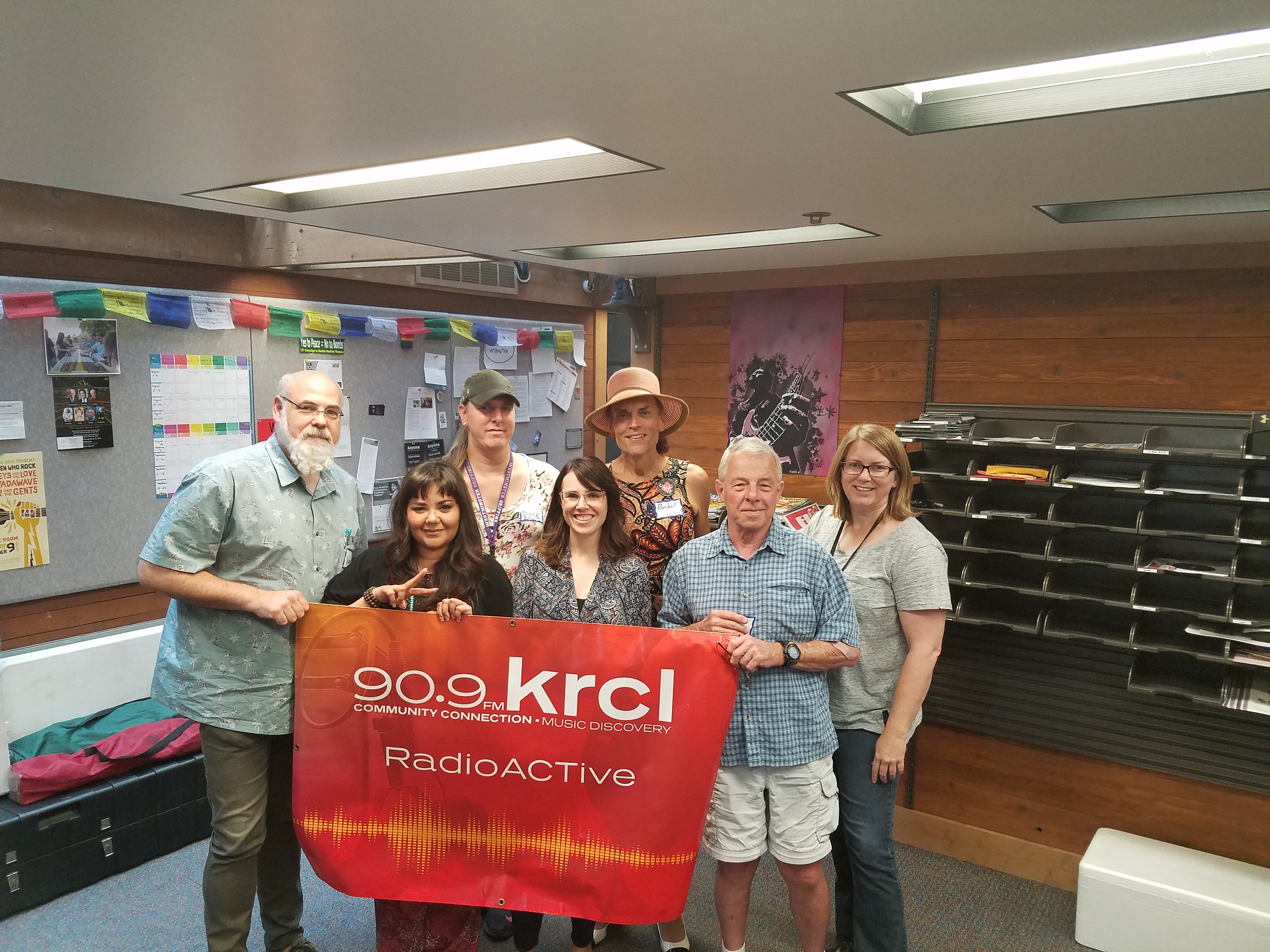 DACA Fallout for Utah Dreamers, The Vietnam War, Transgender Military Service
Hosted by Lara Jones and Ma Black, tonight's RadioActive started with an update on Utah Dreamers given the announcement by U.S. Attorney General earlier today that the Trump Administration would end the Deferred Action for Childhood Arrivals (DACA) program started under the Obama Administration.
Lineup:
Luis Garza of Comunidades Unidas and DACA Scholars app creator Deyvid Morales shared their reactions and talked about what may happen from here. A community vigil and information session was held at Centro Cívico Mexicano this evening for individuals seeking information on DACA renewals and legal support.
In light of the upcoming Ken Burns Documentary "The Vietnam War," which starts Sept. 17 on PBS, Vietnam Veterans: Art Beyond Combat's John Steele, KUED's Laura Durham and Salt Lake County Library's Vern Waters stopped in for a panel discussion on war, art and the Department of Peace.

Steele is one of three Utah artists whose work is featured in Art Beyond Combat, a traveling exhibit that shares artistic perspective on the war and its ongoing aftermath. It's currently at the Karen H. Huntsman Library, Snow College, Ephraim, Aug. 15 – Sept. 18. Look for it at the Gerald R. Sherratt Library, Southern Utah University, Cedar City, Nov. 1 – Dec. 19; Provo High School, Provo, Jan. 8 – Feb. 5, 2018; Salt Lake County Library's Viridian Event Center, West Jordan, Feb. 28 – April 4; and Early Light Academy, Daybreak, April 4 – May 8.

Erica Rose and Rachel Edwards on transgender individuals and the Trump Administration's to exclude them from military service.