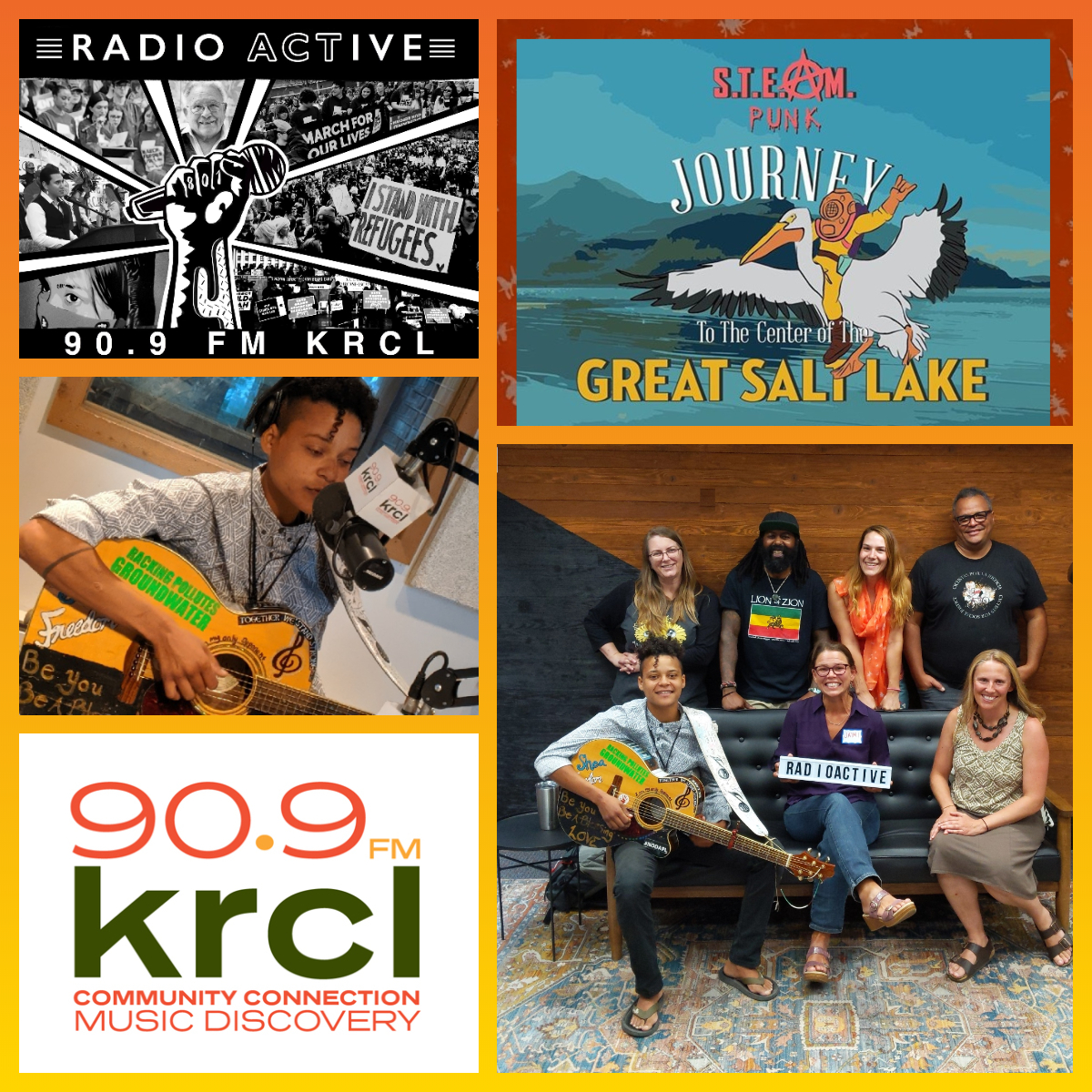 Live music from Shea Freedom, debut of STEAMpunk Academy SLC, Resolution for the Protection of the Children, public comment wanted on water conservation regions.
Tonight's lineup:
Be It Resolved: Unidad Inmigrante has been pushing the SLC School District Board of Education to adopt a safe school resolution to prevent 1.) the tracking of a student's immigration status, and 2.) immigration enforcement action on school grounds. UI's Amy Dominguez called in with a preview of a resolution that will be presented before the board tonight.
The State of Utah is seeking public input through September 25 on newly established regional goals and practices for municipal and industrial (M&I) water conservation. Rachel Shilton, Manager of the River Basin Section of the Utah Division of Water Resources, explained it all and how to make your voice heard.
CLICK HERE to take the survey by Sept. 25. This is the first time Utah's water conservation goals have been established on a regional level, an approach Shilton said allows the goals to be tailored for nine different regions around the state and takes into account climate, elevation, and each region's characteristics and needs.
Musician Shea Freedom was live in the studio tonight. He's been on the road for his ReBirth Tour and is stopping in SLC to play the Hive Live - Utah's Local Music Showcase Thursday night at Soundwell SLC, 149 W. 200 S, SLC. Listen to the Soundcloud file above to hear new music and Shea's experiences on tour in the UK and France.
STEAMpunk Academy debuts Friday night with Journey to the Center of the Great Salt Lake at Urban Arts Gallery, 116 S. Rio Grande St., SLC. Academy co-founder Sky Hatter and featured scientists Jaimi Butler and Maura Hahnenberger gave RadioACTive a preview of this unique night of storytelling about the science they have conducted and art they have created about the Great Salt Lake. Starts at 7:00 p.m. FREE.
Got a story you'd like to share on the show or an issue you'd like us to cover? Record a voice memo on your smart phone, then email it to radioactive@krcl.org. Keep it under 3 minutes and be sure to include a name and phone number in the message.
Views, thoughts or opinions shared by guests are their own and do not necessarily reflect those of the board, staff or members of Listeners' Community Radio of Utah, 90.9fm KRCL. Tonight's RadioACTive team included:
Exec. Producer/Host: Lara Jones
Assoc. Producer/Host: Billy Palmer
Volunteer: Risshan Leak
###