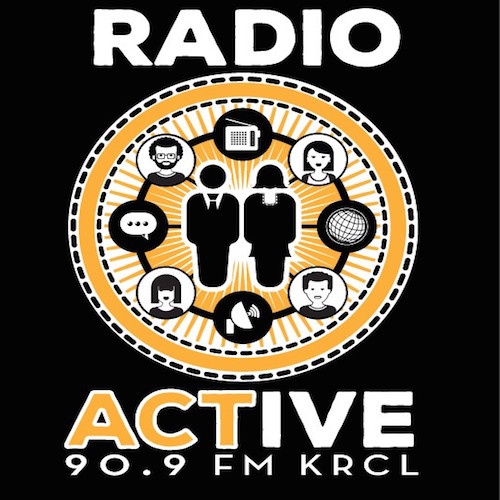 Chili, Fresh Produce and Performance Art Festival
Tonight's show was hosted by Lara Jones and Al Grossi:
On the RadioActive Report (begins at 05:00):
Arts and culture events:
Mundi Live at Sorenson: Sept. 23, 7-9 p.m. at Sorenson Unity Center. Local dance troupe Porridge For Goldilocks will be performing "Wood in Nails." No ticket required.
3rd Annual Utah Crimson Cup Quidditch Tournament: Sept. 24, 8 a.m.-6 p.m. at Rosewood Park. No ticket required.
Made in Utah Festival 2016: Sept. 24, 11 a.m.-9 p.m. at The Gateway. Sample and buy some of Utah's best food, artisan cheese, wine, beer and spirits, while listening to some excellent local bands. No ticket required.

The Walk of No Shame: Sept. 24, noon-3 p.m. at City and County Building. This is a march against sexual assault, victim blaming, and rape culture. The Walk of No Shame aims to strike down the ideas that survivors of sexual assault or violence somehow deserved it. The walk is to the steps of the State Capitol.

Bike the Branches: Sept. 25, noon-5 p.m. at the Salt Lake City Public Library Downtown branch. Space limited, so registration required. Learn about safe urban bike riding from the Bicycle Collective and take part in a group ride that will stop at the Glendale, Day-Riverside, and Marmalade branches / approximately 15 miles long, with stops for refreshments and tours at each Library location. Be sure to wear a helmet!
Guests and topics include (begins at 32:00):
Music from the show:
Blondie -- Hanging on the Telepone
The Seeds -- Mr. Farmer
The Damned -- New Rose
If you have an idea -- guest, topic, something new -- for RadioActive, send an email to radioactive@krcl.org or post it to our new Facebook page.