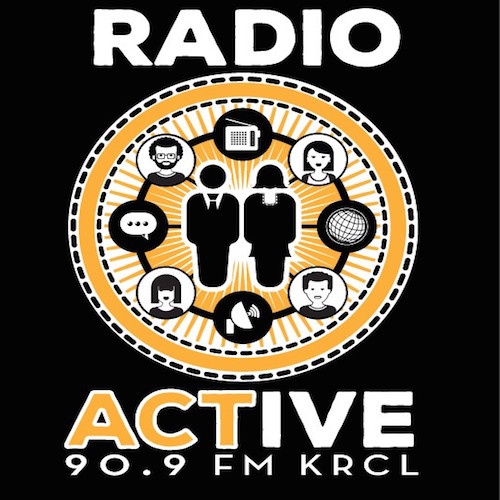 Finding and Following Your Passions
Tonight's show was hosted by Emily Means and Nick Burns:
On the RadioActive Report (begins at 07:30):
Sept. 15: How Can We Improve Police-Community Relations?Join the Library and members of the community for a panel discussion focused on how citizens and police can work together to create a safe and peaceful space. Panelists include:

Deeda Seed, member of the Community Coalition for Police Reform

Tim Doubt, Chief of Staff for the Salt Lake City Police Department

Jen Seelig, Director of Community Relations for the Salt Lake City Mayor's Office

Cal Noyce, former member of the Police Civilian Review Board

The panel will be moderated by University of Utah sociology professor Theresa Martinez.

Sept. 16: From 7-9 p.m. at the 1st Unitarian Church of Salt Lake City, 569 S 1300 E., SLC, Candidates for the office of Governor for the State of Utah will talk about Environmental Issues. All the candidates have been invited, including: Gary Herbert (Republican); Brian E. Kamerath (Libertarian)—accepted; L. S. Brown (Unaffiliated); Mike Weinholtz (Democratic)—accepted; Superdell Schanze (Independent American). Please submit any questions you would like to be considered; the hosts will see that the candidates who are unable to attend have an opportunity to submit their views. RadioActive community co-host Nick Burns will moderate.
Finding and following your passions (begins at 14:50), featuring:
Music featured on the show:
Mick Jagger -- Joy
R.E.M. -- Talk About Passion
Lucinda Williams -- Joy
If you have an idea -- guest, topic, something new -- for RadioActive, send an email to radioactive@krcl.org or post it to our new Facebook page.