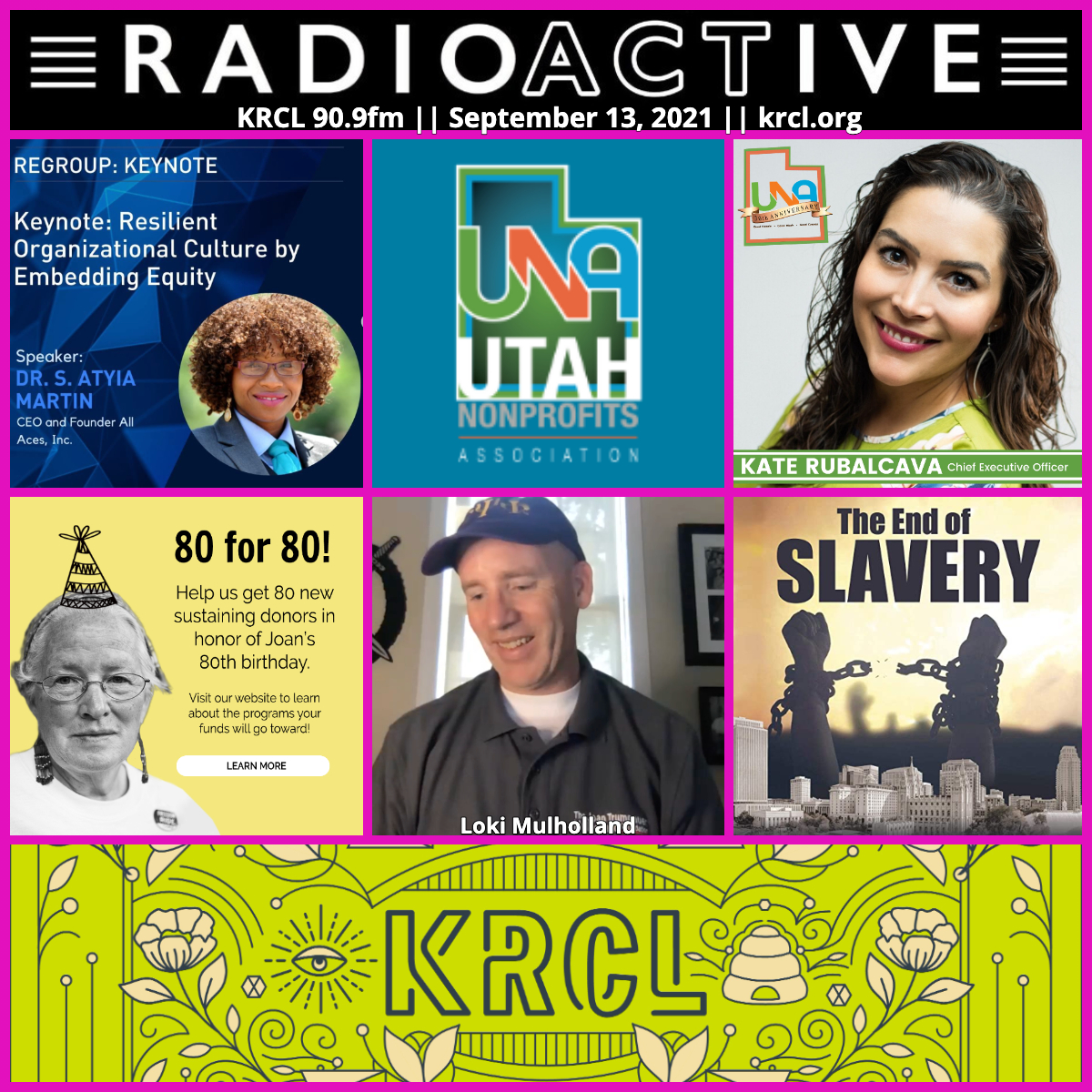 Utah Nonprofits Association ready to Regroup. Dr. S. Atyia Martin on embedding equity. Joan Trumpauer Mulholland Foundation's Loki Mulholland on The End of Slavery, The Fight for Amendment C, which has been racking up awards, and a virtual 80th birthday party for his Freedom Rider mom.
Tonight's show:
Utah Nonprofits Association Kate Rubalcava with a preview of this month's annual UNA conference, Sept. 21-23 online. Registration closes on Sept. 17. regroup conference for nonprofits.
Dr. S. Atyia Martin, who will speak Wednesday morning at UNA's conference. Martin is the author of We Are the Question + the Answer: Break the Collective Habit of Racism + Build Resilience for Racial Equity in Ourselves and Our Organizations.
Filmmaker, author and activist Loki Mulholland, executive director of The Joan Trumpauer Mulholland Foundation, on the award-winning film The End of Slavery, The Fight for Amendment C. This Utah story is racking up awards and is now streaming on Amazon.
Views, thoughts or opinions shared by guests are their own and do not necessarily reflect those of the board, staff or members of Listeners' Community Radio of Utah, KRCL 90.9fm. Tonight's show was produced and hosted by Lara Jones.
###