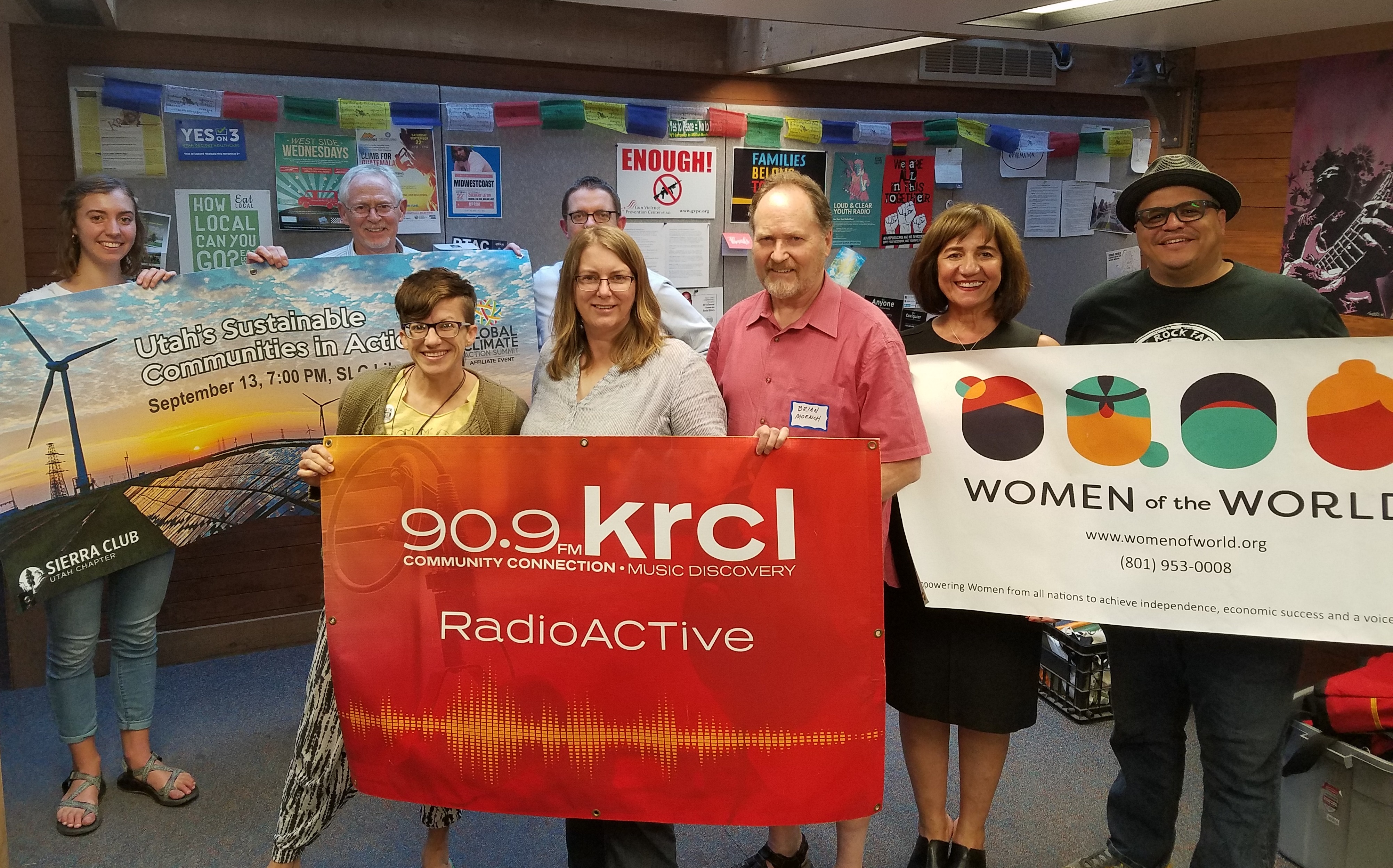 Utah's Sustainable Communities in Action, Geneva Rock Expansion, Backcountry Hunters and Anglers, Women of the World
Tonight's lineup:
Samira Harnish, founder and executive director of Women of the World, who is an official finalist for the Nansen Refugee Awardfrom the United Nations High Commissioner for Refugees.

Women of the World supports women refugees, asylum seekers, and immigrants that have fled their homes and resettled in Utah.
The award ceremony will be held in Geneva, Switzerland, next month.
Dr. Brian Moench, Utah Physicians for a Healthy Environment, on the health implications of Geneva Rock's plan to expand its gravel pit mine at Point of the Mountain. Draper City holds a hearing on the plan tomorrow night. Click here to read UPHE's recent commentary published in The Salt Lake Tribune.
The Utah Chapter Sierra Club and the Utah Climate Action Network will host a free public forum on Climate Change this Thursday, 7:00 p.m. at the downtown Salt Lake City Public Library. RadioActive got a preview with:

Stan Holmes, Utah Sierra Club board member.
Jon Cox, Rocky Mountain Power vice president of government affairs.
Piper Christian, part of a high school student group that successfully advocated for the Utah Legislature's first climate change resolution.
Got a story you'd like to share on the show? Record a voice memo on your smart phone, then email it to radioactive@krcl.org. Keep it under 3 minutes and be sure to include a name and phone number in the body of the message.
RadioActive is a production of Listeners' Community Radio of Utah. Tonight's team included:
Exec. Producer/Host: Lara Jones
Assoc. Producer/Comm. Co-Host: Billy Palmer
Volunteer: Shell LaughsALot Danis