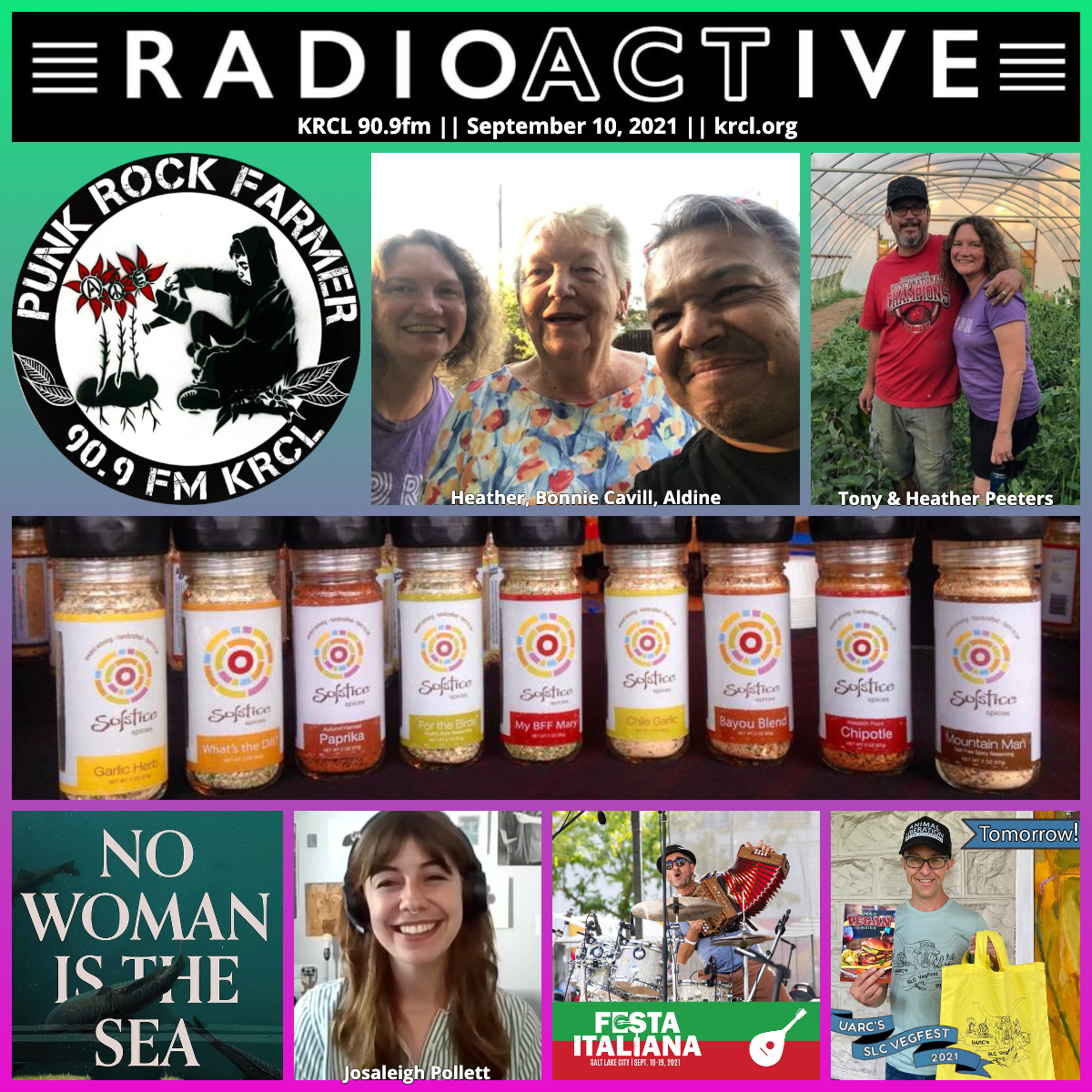 #PunkRockFarmerFriday with Aldine, who visits Cress Farm, the home of Solstice Spice. Fresh, homegrown music from Josaleight Pollett. Festa Italiana, Veg Fest and more cultural festivals to enjoy this month!
Tonight's show:
Fresh, homegrown music from Josaleigh Pollett. See her play live when she opens for St. Vincent at the Twilight Concert Series Sept. 18. While you may find a vinyl copy or two at Lavender Vinyl in Ogden, your best bet to get her latest album, No Woman Is the Sea, and other releases is to click here for a download.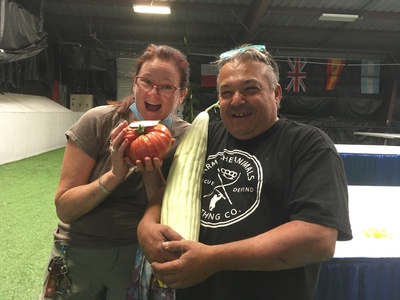 Going to the Utah State Fair? Stop by the agriculture building to see the mammoth vegetables Al and Marybeth of Wasatch Community Gardens entered into competition this year. Located at the Utah State Fair Park, 155 N. 1000 W., SLC, the fair runs through Sept. 19. Click here for tickets. 
Amy Meyer of Utah Animal Rights Coalition (UARC), which will host SLC VegFest 2021 at Library Square, SLC, tomorrow from 12-8 p.m. This FREE event is Utah's largest vegan festival, attracting more than 5,000 attendees each year. Check out live music, cooking demonstrations, a kids zone, 100% vegan food (including deep-fried mac-n-cheese) and more.
Nick Fuoco of the Italian American Civic League and Italian Club of Salt Lake. The two organizations will host Festa Italiana Friday and Saturday, Sept. 18-19, at The Gateway, 18 N. Rio Grande St., SLC. This year's proceeds will be contributed to Catholic Community Services to support their homeless and refugee outreach services.
#Ontheroad with Aldine, KRCL's Punk Rock Farmer, who this week visited with Tony Peeters of Solstice Spices in Millcreek. Listen as they walk the 3-acre farm and talk about ways to extend the growing season in our high mountain desert.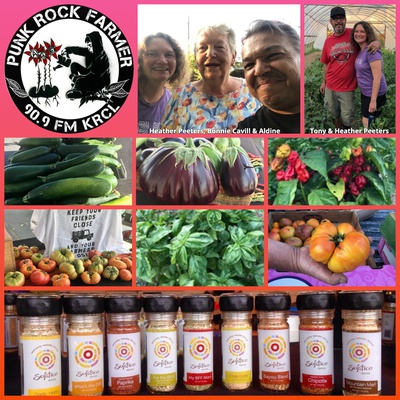 Views, thoughts or opinions shared by guests are their own and do not necessarily reflect those of the board, staff or members of Listeners' Community Radio of Utah, 90.9fm KRCL. Tonight's RadioACTive Summer Break was produced and hosted by Lara Jones and Aldine Strychnine, KRCL's Punk Rock Farmer.
###