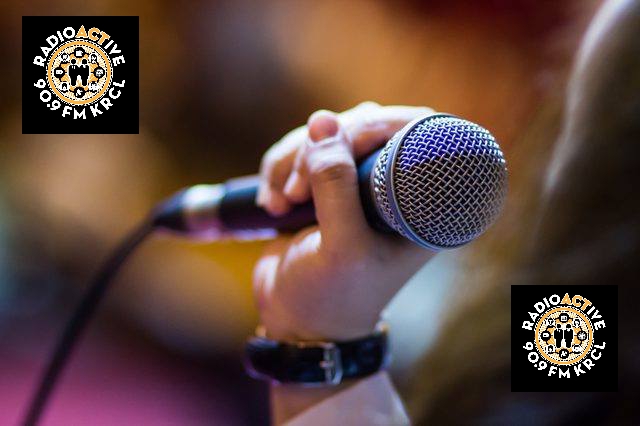 Putting the listener in Listeners Community Radio of Utah!!!
Time to Give a Damn: A Radiothon edition of RadioActive's #OpenMic Sessions. Meet Lara Jones and Billy Palmer from 10a-2p in the Creative Lab of the downtown Salt Lake City Library, 210 E. 400 S., and share your story of being a grassroots activist or community builder. Listener experiences will fill the airwaves Monday, April 16, at 6:00 p.m. What kind of stories? For example, tell us about:
a cause you care enough about to donate your time over and over again
a non-profit that helps your family and how you pay it forward
a time you rolled up your sleeves and helped someone else
a charity to which you'd donate whether or not you got a tax deduction
a community asset that makes you proud to call Utah home
a civic leader that has inspired you to get off the couch and get involved
Can't make it down in real life?
Record a voice memo on your phone, then send it to
radioactive@krcl.org
and they'll take a listen. Just record in a quiet area with little echo or background noise, keep it under 3 minutes and family friendly. Remember to include your first name and neighborhood, too.