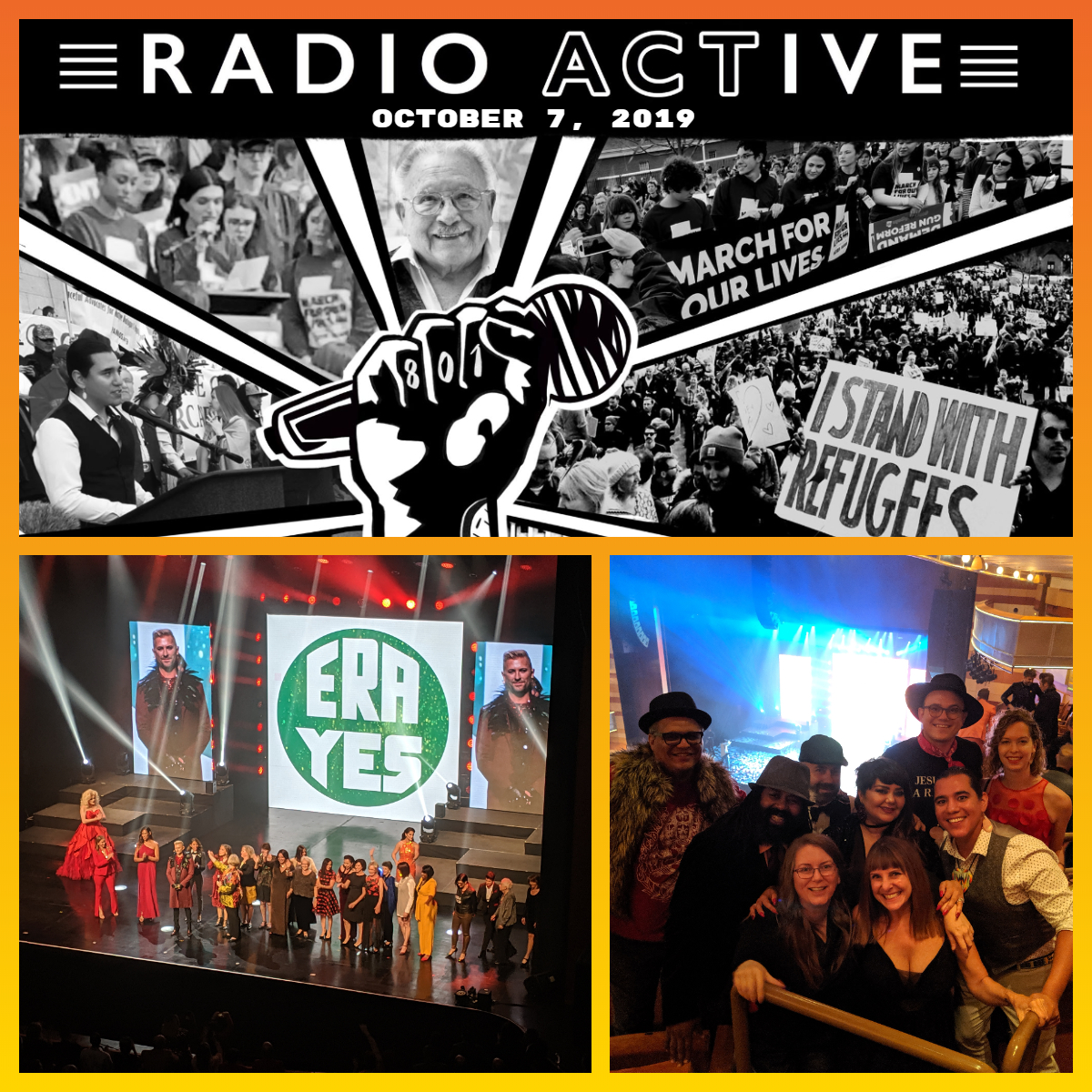 Former Chief Justice Christine Durham on passing the Equal Rights Amendment. Filmmaker Jenny MacKenzie on 'However Long,' her new film that follows women in a Stage 4 cancer support group. A Golden Anniversary for the Utah Chapter of the Sierra Club.
Tonight's lineup:
Ashley Soltysiak of the Utah Chapter Sierra Club, which celebrates its 50th birthday this month.
Oct. 17: Utah Sierra Club Fall Harvest Party | Coal Country Conversations, 6:30-9:00 p.m. at Pierpont Place, 163 W. Pierpont Ave., SLC. During the evening, you will hear from two former coal miners dedicated to transforming their small coal-mining town in Kentucky into a burgeoning tourism community with Black Mountain-- the highest mountain peak in the Commonwealth of Kentucky -- at the epicenter of the town's past and its future. Click here for tickets.
Later this month, Former Utah Supreme Court Justice Christine Durham will address the Women's Democratic Club of Utah about traditional discrimination and bias against women, as well as the importance of passing the Equal Rights Amendment. RadioACTive got a preview.
However Long, a new documentary from filmmaker Jenny MacKenzie, explores a support group for women with Stage Four breast cancer at Huntsman Medical Center. RadioACTive got a preview with MacKenzie and cancer researcher Dr. Alana Welm.
Got a story you'd like to share on the show or an issue you'd like us to cover? Record a voice memo on your smart phone, then email it to radioactive@krcl.org. Keep it under 3 minutes and be sure to include a name and phone number in the message.
Views, thoughts or opinions shared by guests are their own and do not necessarily reflect those of the board, staff or members of Listeners' Community Radio of Utah, 90.9fm KRCL. Tonight's RadioACTive team included:
Exec. Producer/Host: Lara Jones
Assoc. Producer/Host: Billy Palmer
###