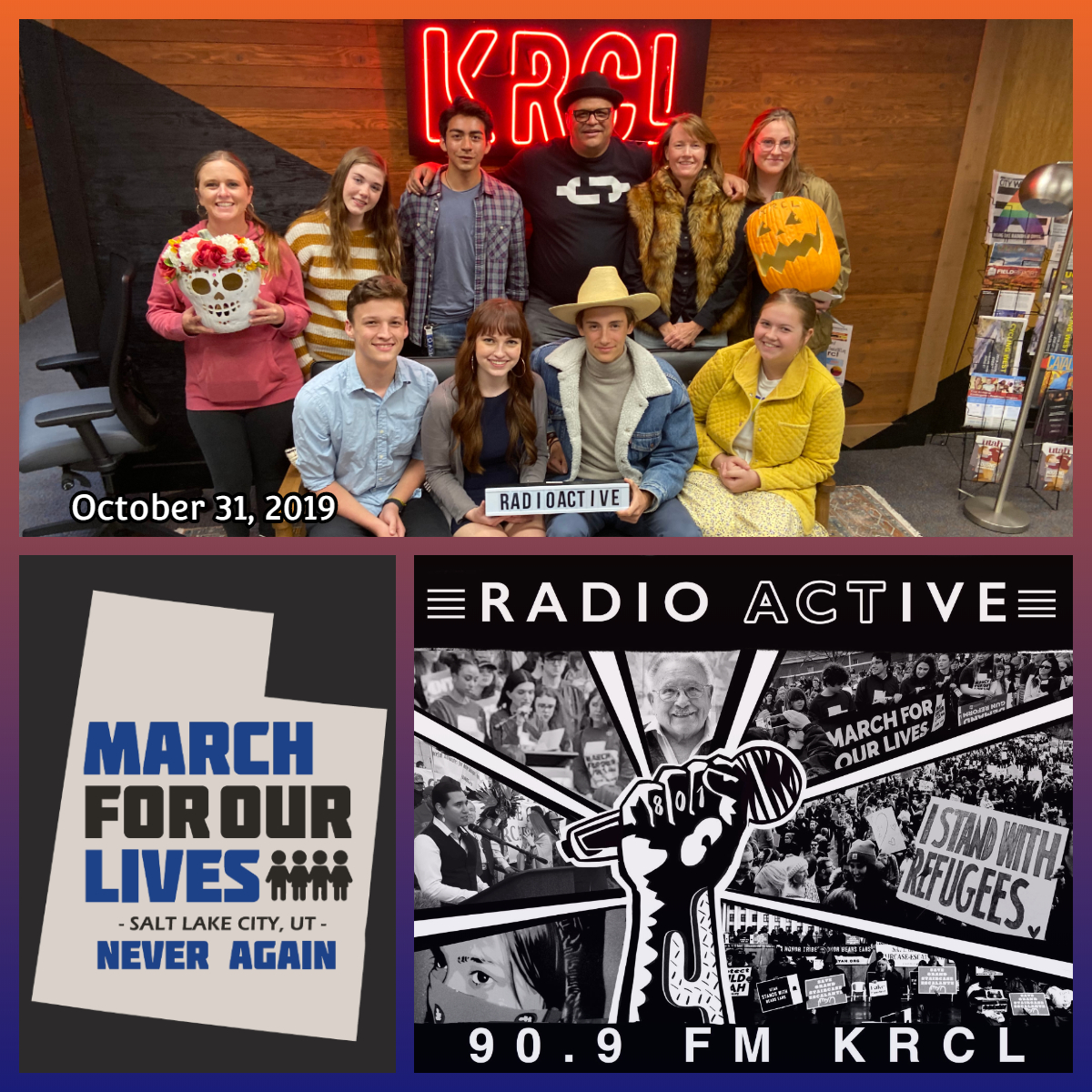 March For Our Lives Utah Explores Tax Reform, Utah State Senator Kathleen Riebe, Utah High School Democrates, Daud Mumin
Tonight's show was co-hosted by March For Our Lives Utah's Andoni Telonidis and Megan LeFevre
Tonight's Lineup:
Utah High School Democrats talk policy, values and next steps as they build out their state wide effort to organize, with guests:
Jazmyne Olson, State Outreach Director
Spencer Young, Chairman of Clearfield High School Democrats
Daud Mumin, from March For Our Lives National gave an update on the direction of the movement in it's 3rd year.
Utah State Senator, Kathleen Riebe on taxes, community involvment, Voting and more.
Got a story you'd like to share on the show or an issue you'd like us to cover? Record a voice memo on your smart phone, then email it to radioactive@krcl.org. Keep it under 3 minutes and be sure to include a name and phone number in the message.
Views, thoughts or opinions shared by guests are their own and do not necessarily reflect those of the board, staff or members of Listeners' Community Radio of Utah, 90.9fm KRCL. Tonight's RadioACTive team included:
Exec. Producer: Lara Jones
Assoc. Producer/Host: Billy Palmer
Commuunity Co-Host: Andoni Telonidis
Commuunity Co-Host: Megan LeFevre
Volunteer Producer: Sarah Thacker
Intern: Isabella Sabala