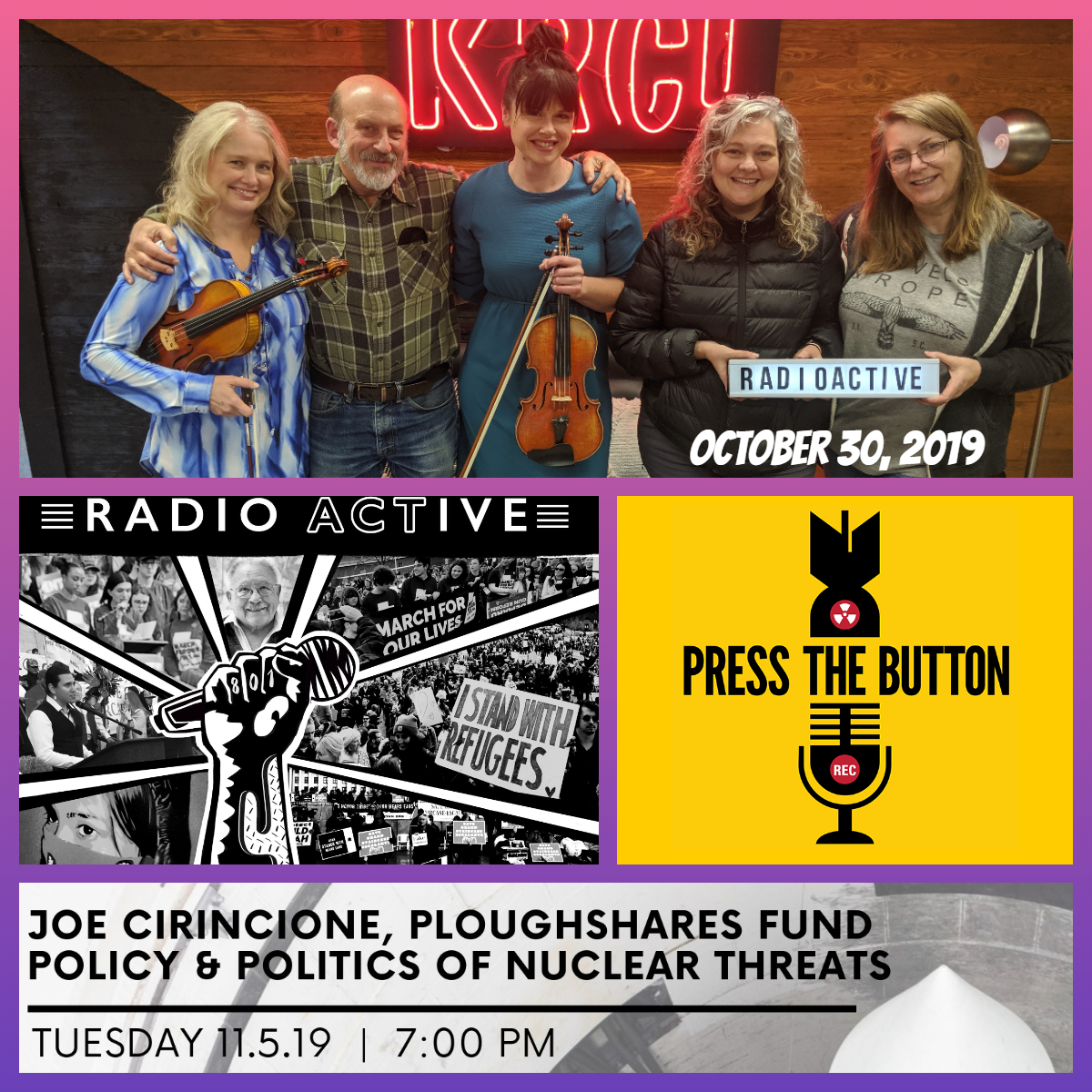 Joe Cirincione on Policy and Politics of Nuclear Threats, Vivaldi by Candlelight's Beautiful Garden, and highlights from the Local Business Salt Lake City Mayoral Debate
Tonight's lineup:
Joe Cirincione, president of Ploughshares Fund, a global security foundation and host of the podcast Press The Button
The annual Vivaldi by Candlelight is a fundraiser for the Utah Council for Citizen Diplomacy's Young Diplomats program. This year's theme is "The Brilliant Garden," a program of symphonies, overtures, and concertos composed for the orchestra of the Ospedale della Pietá in Venice. RadioACTive got a preview with Maestro Gerald Elias and concert violinists Leslie Henrie and Krista Utrilla and UCCD's Felecia Maxfield-Barrett.
Dec. 7: Vivaldi By Candlelight Concert: The Brilliant Garden, 8:00-9:30 p.m. at First Presbyterian Church of Salt Lake City, 12 C St., SLC. Antonio Vivaldi was the most famous composer who taught at the Ospedale della Pietá, an exceptional orphanage in Venice. For generations, everyone from tourists to royalty attended Ospedale concerts, and though the all-female orchestra was constrained by social mores to perform behind an iron grill and thus were not visible, their fame was second to none. Click here for tickets, which always go fast!
Proceeds benefit Young Diplomats of Utah, a UCCD program that engages youth ages 14-20 empowering them to grow as a globally engaged citizen by enhancing cultural awareness, developing leadership skills, and connecting to the community through volunteerism and service. A portion of your ticket price is tax-deductible.
Election 2019: Highlights from the Local Business Salt Lake City Mayoral Debate hosted last week by the Utah Independent Business Coalition at the Salt Lake City Public Library. Use the player below to hear the entire debate, featuring Luz Escamilla and Erin Mendenhall.
Got a story you'd like to share on the show or an issue you'd like us to cover? Record a voice memo on your smart phone, then email it to radioactive@krcl.org. Keep it under 3 minutes and be sure to include a name and phone number in the message.
Views, thoughts or opinions shared by guests are their own and do not necessarily reflect those of the board, staff or members of Listeners' Community Radio of Utah, 90.9fm KRCL. Tonight's RadioACTive team included:
Exec. Producer/Host: Lara Jones
Assoc. Producer: Billy Palmer
Volunteers: Natalie Benoy, Isabella Sabala
###