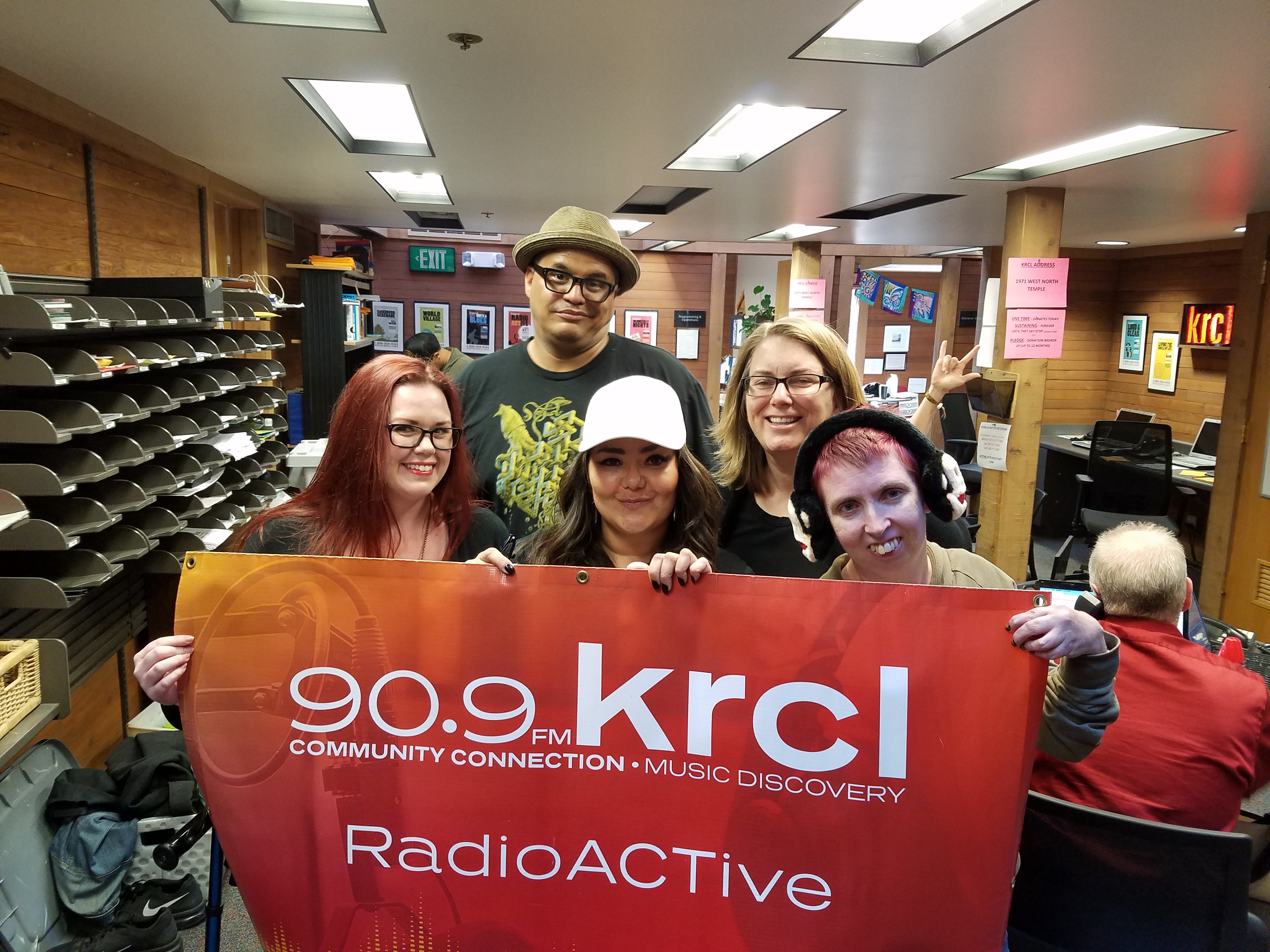 Radiothon with Ma Black's Playlist for Activists, Plus Health Care Heroes Psarah Johnson and Stacy Stanford
Hosted by Lara Jones and Ma Black, tonight's show was the second night of Radiothon for RadioActive. Listen as Lara talks with Ma Black about her activism playlist, including songs in English and Spanish. Since taking over Tuesday night's as RadioActive Community Co-Host, Black has brought in DACA recipients to share their stories, women in politics, teh arts, and grassroots activists, teachers working with Dreamers, three Utah Latinas who serve as Spanish-language linguists in the Utah National Guard, and so much more
Tonight's show included:
Health care activists and advocates Psarah Johnson and Stacy Stanford stopped in for an update on health care in Utah. After leading the fight for Utahns to push back against the latest zombie health care bill to repeal and replace Obamacare, activists celebrated Sunday with a dance party on the plaza in front of the Wallace Bennett Federal Building in SLC.
Stanford, of Utah Health Policy Project, said several groups are banding together under the banner of Utah Decides Healthcare to put medicaid expansion on the ballot in 2018.
Psarah Johnson said she is launching Disability Visibility, a new project to educate the public and share the stories of Utahns living with disabilities, the visible elements of which challenge societal norms of beauty and worth.
Noor Ul-Hasan, former Tuesday night co-host of the show, stopped in to invite listeners to support RadioActive during Radiothon. She also provided an update on the Refugee Justice League, which is trying to get a Know Your Rights campaign off the ground.
All week long, RadioActive is asking for your support. Donate online at www.krcl.org or call 800-359-9191 during the show, which is live weeknights from 6-7 p.m. Mountain Time