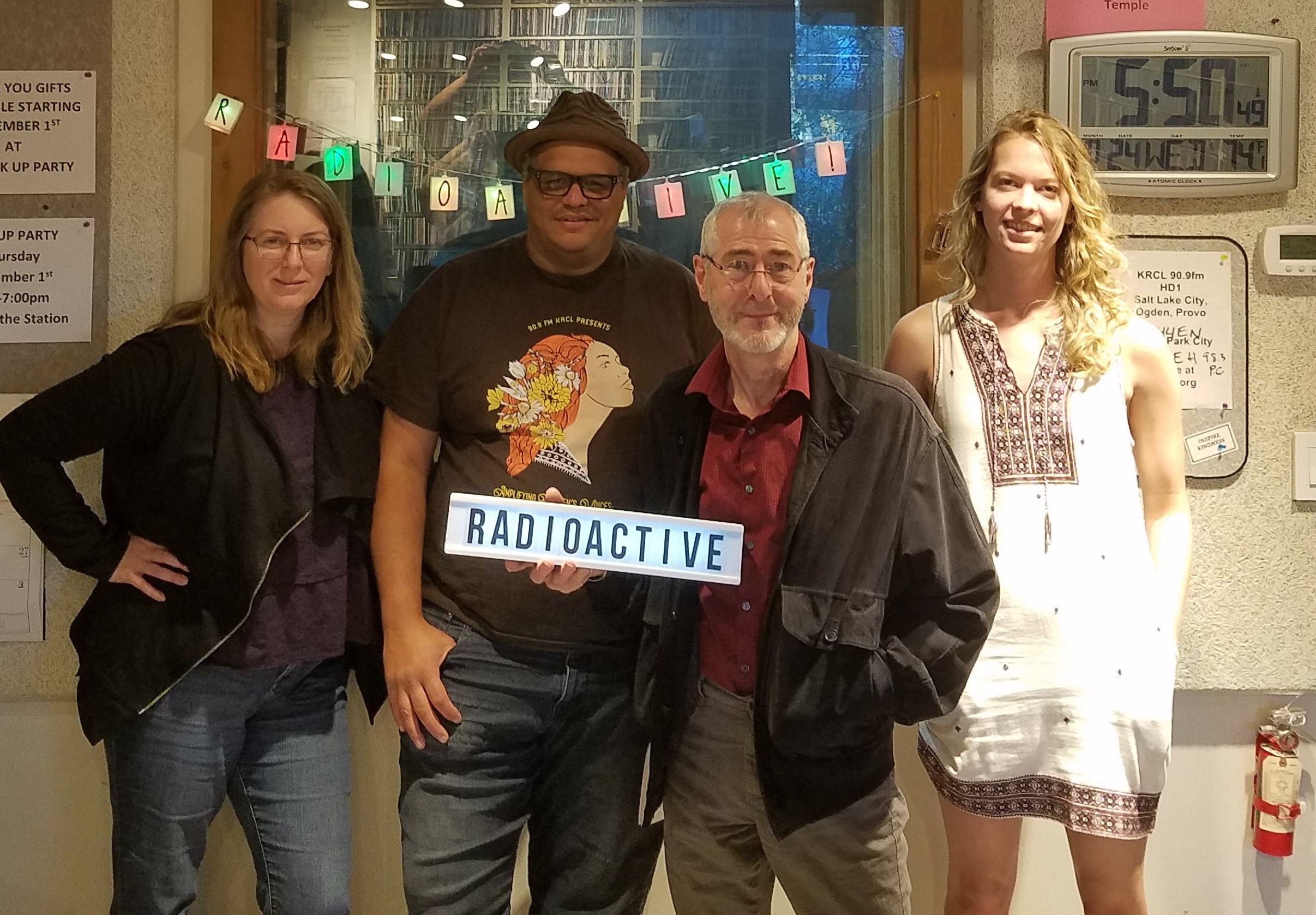 The Clean Energy Age, Trump Administration rolling back protections for the sage grouse, call for scary stories
Tonight's lineup:
Greta Anderson, Western Watersheds, on Trump Administration cuts to greater sage grouse protections across 5 million acres of national forests and grasslands in five western states. Western Watersheds and other environmental groups say the cuts include expanding loopholes to allow more oil and gas development in the bird's habitat.

CLICK HERE for pdf of Greater Sage-grouse Proposed Land Management Plan Amendments (LMPA) and Draft Environmental Impact Statement (DEIS) for the Intermountain and Rocky Mountain Regions
CALL TO ACTION: The public has 90 days to comment on the U.S. Forest Service proposal (see link to DEIS above). CLICK HEREfor the U.S. Forest Service's public input page on this issue. Or send your comments via one of the following methods

Mail: Sage-grouse Amendment Comment, USDA Forest Service Intermountain Region, Federal Building, 324 25th Street, Ogden, UT 84401
Facsimile: 801-625-5277

NOTE: If you support Trans Rights, we suggest signing this letter "We demand the Department of Health and Human services reverse its attempts to erase transgender people. This letter will be delivered to Alex Azar, United States Secretary of Health and Human Services." click here for a link:
Eric P. Nelson, host of KRCL's Knock Knock The Comedy HourThursdays at 1:00 a.m., stopped by to share a scary story or two and celebrate his two-year run with Knock Knock. Take a listen to find out who's taking over the show. Plus:

RADIOACTIVE WANTS YOUR SCARY STORIES: Are you afraid of the dark? How are you with the number 13? Does Scream thrill you while Rosemary's Baby alarms you? Use your smart phone to record a short message about the people, places or things that truly strike terror in your heart. Keep it under 3 minutes, and, if you dare, include your name and neighborhood/city. Then email it to radioactive@krcl.org. We'll be sharing them on our Halloween special!
Got a story you'd like to share on the show? Record a voice memo on your smart phone, then email it to radioactive@krcl.org. Keep it under 3 minutes and be sure to include a name and phone number in the body of the message.
RadioActive is a production of Listeners' Community Radio of Utah. Tonight's team included:
Exec. Producer/Host: Lara Jones
Assoc. Producer: Billy Palmer
Community Co-Host: Nick Burns
Volunteer: Natalie Benoy