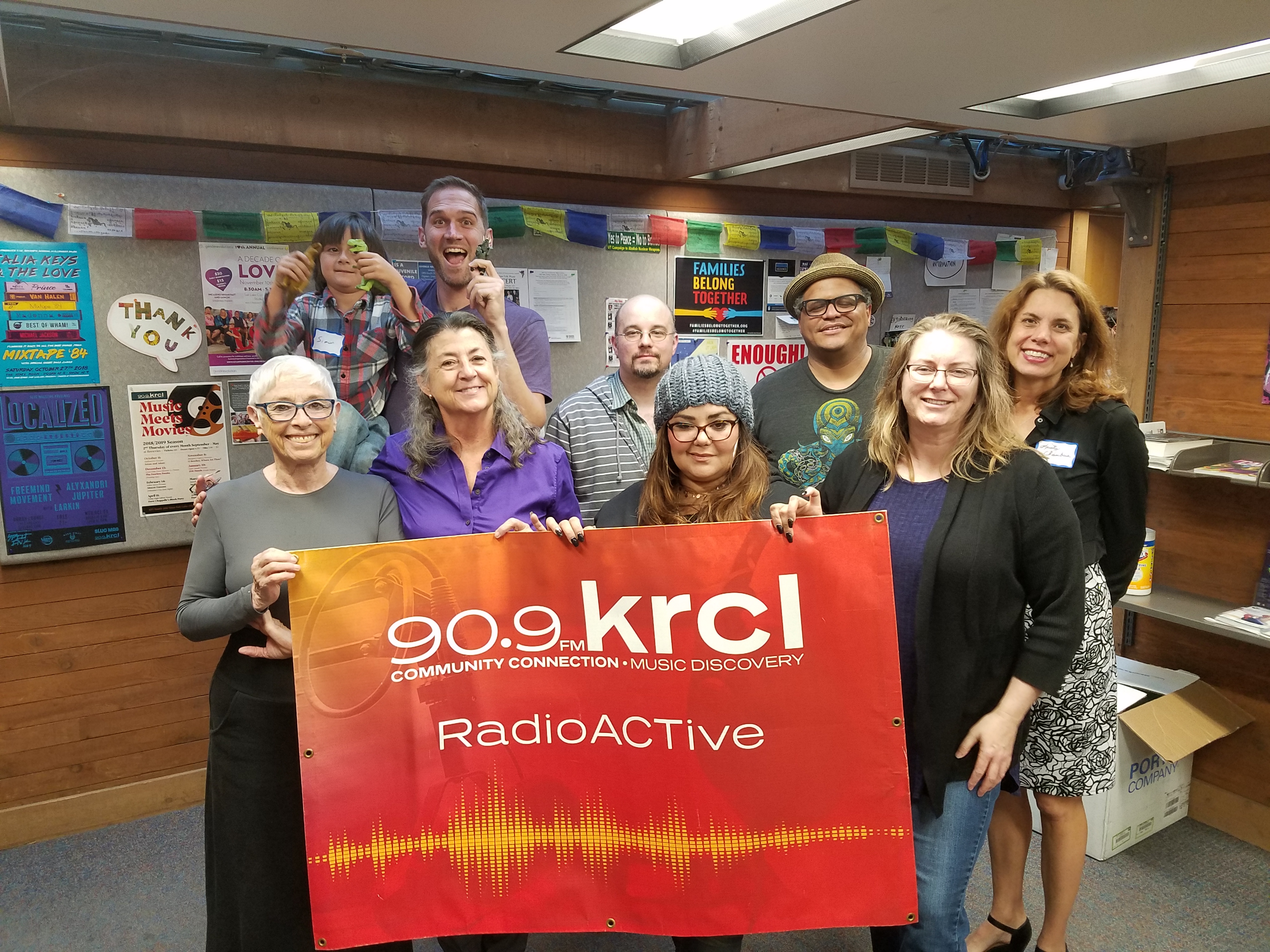 Disability Awareness Month panel, Considering Matthew Shephard, Will You Listen to Me Now, Salt City Tap Fest
Tonight's lineup:
Andrea Himoff of Action Utah with a 60-second voicemail for RadioActivists who want to take action on suicide prevention. CLICK HERE for this week's action newsletter.
Debbie Robertson and Brenda Bufalino on this year's Salt City Tap Fest, 10/24-27, at Sugar Space Arts Warehouse. For the 5-day class schedule, CLICK HERE.
October is Disability Awareness Month. More than 1 billion people have a disability — that's more than 15% of the world's population. RadioActive talks with folks creating opportunity for disabled members of our community, including:

Kristy Chambers of Columbus Community Center, which is ready to build its Hub-of-Opportunity. Celebrating Dignity Through the Decades, Oct. 26, 6:00 p.m. at Utah State Fairpark - Promontory Building, 155 N. 1000 W., SLC.
Psarah Johnson, advocate and member of Disabled Rights Action Committee Utah. DRAC monthly meeting: Oct. 24, 1:15-2:20 p.m. at Salt Lake County Housing Authority meeting room, 3595 S. Main Street, SLC.
Utahn Lance Allred, first deaf player in NBA history, inspirational speaker and author
Got a story you'd like to share on the show? Record a voice memo on your smart phone, then email it to radioactive@krcl.org. Keep it under 3 minutes and be sure to include a name and phone number in the body of the message.
RadioActive is a production of Listeners' Community Radio of Utah. Tonight's team included:
Exec. Producer/Host: Lara Jones
Assoc. Producer: Billy Palmer
Community Co-Host: Ma Black
Volunteer: Shell LaughsALot Danis