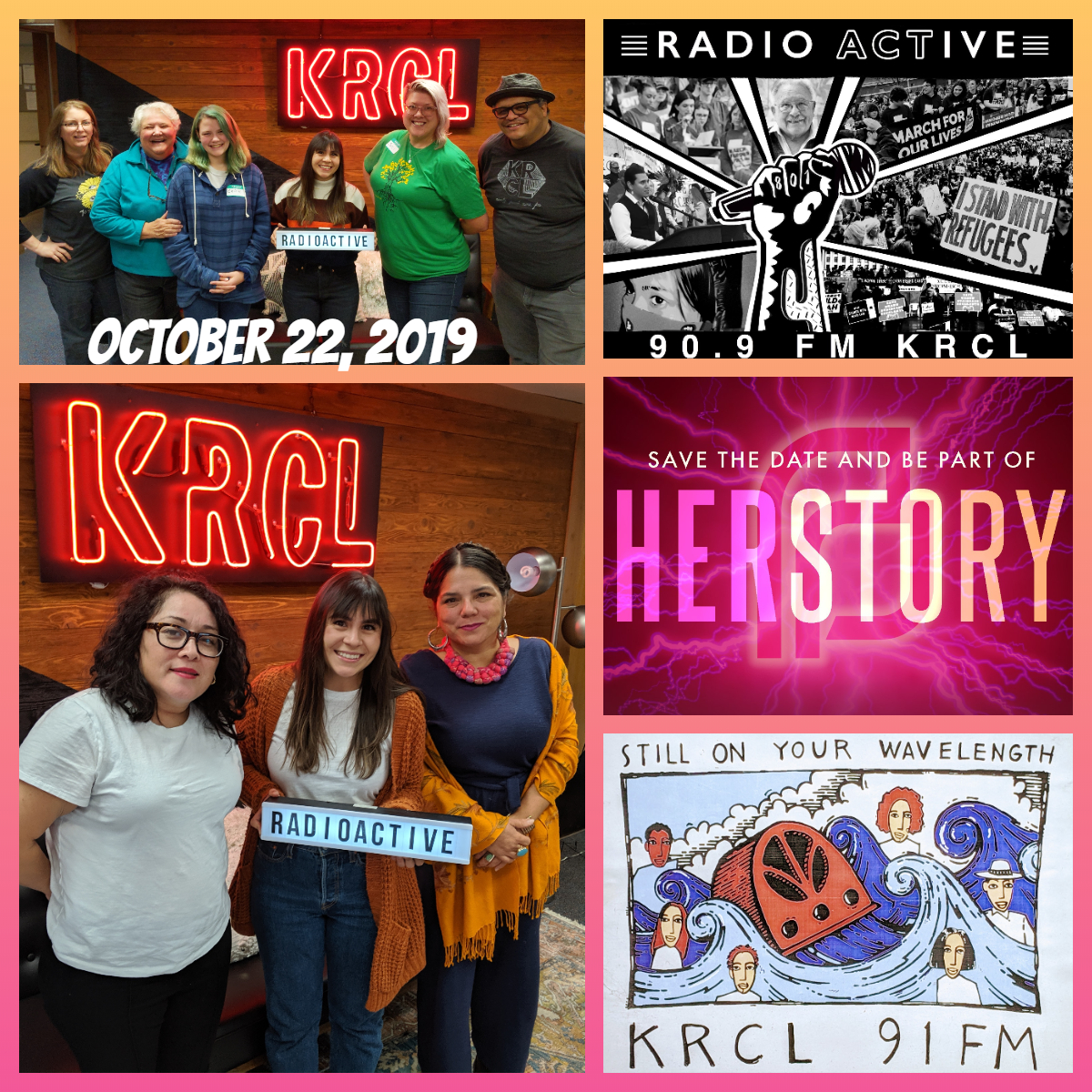 Sex talk and Herstory with Planned Parenthood of Utah, Teen Council West and author Shafia Zaloom. Plus, Academic WorldQuest and a Unified Utah art build
Tonight's lineup:
UnifiedUtah4BVI's Suzy Blackham, who invited listeners to join her for an art build in Ogden this weekend.
Oct. 26: Unified Utah Art Build Kick-off, 12:00-4:00 p.m. in Ballroom 313A of Weber State University, Ogden. This community event is open to all ages and ability levels, at no cost. Learn about blindness and visual impairments through hands on activities, make your own take home tactile art, and contribute to the large-scale art build installation for their BLIND UT 20/20 legislative event in January. Volunteers, up-cycled art supplies, and YOU are needed!
Calling all teens. Are you up on the latest current affairs, world leaders, geography, recent history, flags, international organization, countries, regions, the world economy, culture, religion, and more? Then sign up for Utah Council for Citizen Diplomacy's UCCD Academic WorldQuest competition. Top team will win a FREE trip to Washington D.C. to compete on behalf of Utah against other high school teams throughout the nation. UCCD's Felecia Maxfield-Barrett said only a handful of teams have signed up, so odds are excellent!
Nov. 1: Academic WorldQuest, a global knowledge competition for high school students. Get your school, class, or club friends together to form a team of four students and join the competition. A student is defined as any individuals studying at a high school grade 9-12. Click here to register your team for just $25. Doors open 5:30 p.m. Competition begins 6:00 p.m. Location: Westminster On The Draw, 2120 S. 1300 E., SLC.
The rest of the show contained content suitable for a mature audience.
Sex talk and Herstory panel, featuring:
Karrie Galloway, CEO and president of Planned Parenthood Association of Utah and Planned Parenthood Action Council of Utah. The reproductive health provider and rights advocacy groups will be celebrating 50 years in 2020. Keep an eye out for special events, including Herstory: Planned Parenthood of Utah's 50th Anniversary Gala on March 28, 2020.

Chloe Pate of Planned Parenthood's Teen Council West. Through the Teen Council program, PP trains teens as Peer Educators to talk to their fellow students and friends about accurate reproductive and sexual health information. Currently, PP has Teen Councils in Salt Lake County, West Valley City, Summit and Wasatch counties. Click here apply or book a teen councilor for your group.
Got a story you'd like to share on the show or an issue you'd like us to cover? Record a voice memo on your smart phone, then email it to radioactive@krcl.org. Keep it under 3 minutes and be sure to include a name and phone number in the message.
Views, thoughts or opinions shared by guests are their own and do not necessarily reflect those of the board, staff or members of Listeners' Community Radio of Utah, 90.9fm KRCL. Tonight's RadioACTive team included:
Exec. Producer/Host: Lara Jones
Assoc. Producer: Billy Palmer
Community Co-Host: Amy Dominguez
###