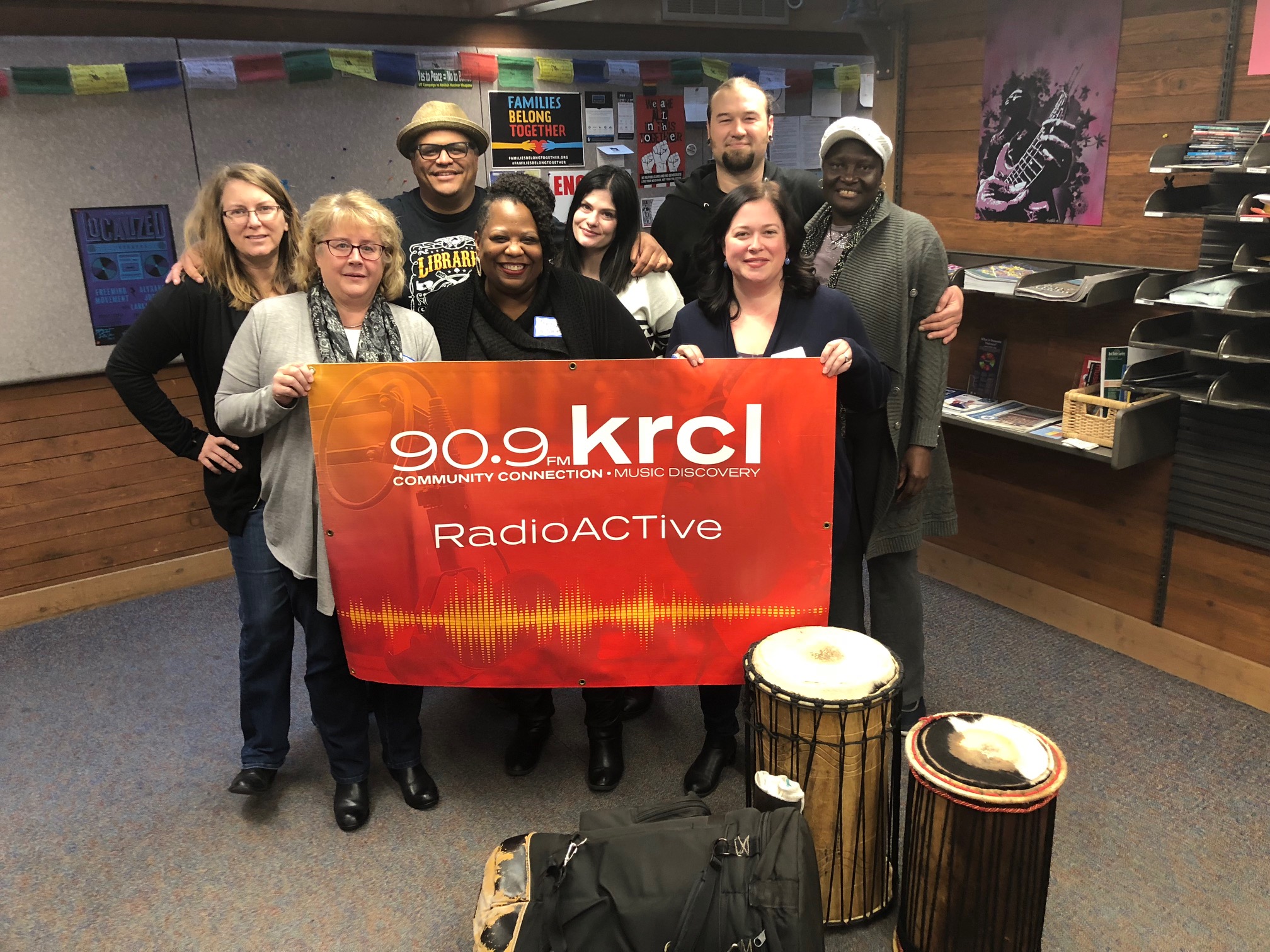 Wrongful Convictions, Innocence and Smart Justice. Plus, Mabiba Returns, Say Her Name, Interim Leg Preview
Tonight's lineup:
West African drums and culture with Mabiba Baenge and Quinn Reesor. They both teach classes at The Arts Hub in downtown SLC. Click here for details on Mabiba's Women's 8 Week Dunun Series, which started yesterday.
Alicia Fisher with a preview of the next "Say Her Name: Transgender Women & Transgender Women of Color" social justice lecture series presented by University of Utah- Voices of Diversity VOD.

October 18, 2018: Letting Go of Self-Inflicted Trauma, and Trauma Inflicted by the LGBTQ and Cisgender Community. Featuring Shea Diamond — Black Transgender Woman who Fought to Live Her Very She-ness. All events in this series are free and open to the public. Two NASW-endorsed CEUs will be available for $30 per event
Emily Walsh, League of Women Voters of Utah, with a preview of this week's interim legislative session on Utah's Capitol Hill.

October 17: October interim lunch , 11:30a-1p in the Seagull Room of the Senate Building. The League will be sharing what they've learned while observing Appropriations & Interim meetings. Plus, a quick conversation with Rep. Joel Briscoe about his Carbon Tax bill for the 2019 Legislative Session.
October 20: APAPA-UTC 2018 Candidates & Issues Forum, 10a-6p at Karen Gail Miller Conference Center, 9750 S. 300 W., Sandy. APAPA-Utah and its partners will "empower and organize the Asian American," Native American, Latino, African American and Pacific Islander communities through a voter education forum. This forum will feature appearances by candidates for federal, state and local elected office, supporters and opponents of ballot initiatives and community leaders to encourage a civic dialogue designed to educate, motivate and inspire these growing populations to seize their power. In addition, the forum will create an important community "network of civic-minded organizations and leaders to work in unity" through a demonstration of significant areas of common interest. FREE and open to the public.
Panel discussion on wrongful convictions, innocence and smart justice, featuring:

Jensie L. Anderson, Legal Director of the Rocky Mountain Innocence Center and Clinical Professor of Law/Innocence Clinic Director at the S.J. Quinney College of Law, University of Utah. In addition to litigating innocence and wrongful conviction claims throughout Utah, Wyoming and Nevada, Anderson teaches legal methods, innocence investigation and post-conviction process, criminal process, lawyering skills, and introduction to law.
Brandy Farmer, president and CEO of Centro Cívico Mexicano, a cultural and community center in the heart of SLC.
Jason Groth, coordinator for the ACLU's Campaign for Smart Justice in Utah. The campaign's goals include reducing incarceration rates by 50% and combating racial disparities in the criminal justice system.
Got a story you'd like to share on the show? Record a voice memo on your smart phone, then email it to radioactive@krcl.org. Keep it under 3 minutes and be sure to include a name and phone number in the body of the message.
RadioActive is a production of Listeners' Community Radio of Utah. Tonight's team included:
Exec. Producer/Host: Lara Jones
Assoc. Producer: Billy Palmer
Community Co-Host: Tamara Stevenson
Volunteers: Brooke Estes