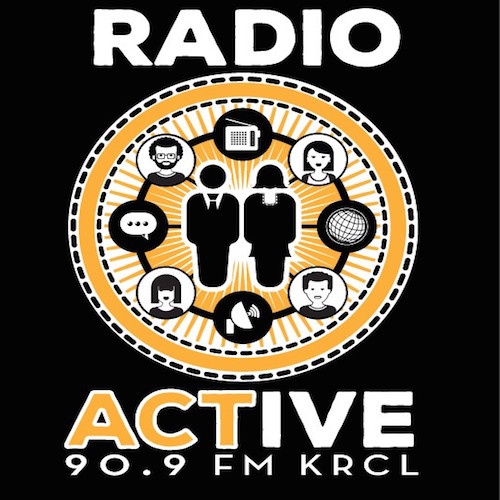 Week of Action Against School Pushout, Homeless Stories and Writing for Change
Tonight's show was hosted by Lara Jones and Billy Palmer:
On the RadioActive Report:
Volunteer opportunities:
Oct. 15: Jordan River Restoration Planting, 9 a.m. at 9th South River Park. Join TreeUtah and Salt Lake City Open Space to explore the Jordan River Corridor while planting 20 Fremont Cottonwood and Peachleaf Willow trees! It promises to be a fun and challenging day enjoying the fresh air and giving back to our local environment. REGISTRATION IS REQUIRED at www.treeutah.org

Oct. 18: Volunteer Orientation: Bird Docent, 6 p.m. at Hawkwatch Headquarters, 2240 S. 900 East. Bird Docent volunteers assist in providing community outreach programs with HawkWatch International's education birds. Volunteers are taught how to handle our non-releasable education birds, learn about birds of prey and our various programs, and then take the birds out to community programs to teach about raptor ecology and conservation. We do request a time commitment of volunteers and ask that they assist with some general bird care duties. Information and to sign up: hawkwatch.org

Nov. 12: Taste of Utah at The Grand America. Utah Chapter of the Cystic Fibrosis Foundation will be hosting the 18th annual Taste of Utah gala and auction at the Grand America Hotel, featuring 25 of Utah's exceptional dining establishments under the same roof for one night only. We will need help in the office, soliciting donations, and day-of setup! To sign up to volunteer visit: https://www.volunteermatch.org/search/opp2426455.jsp
Guests and topics featured on the show:
LaMona Love, a woman who is homeless in Salt Lake City
Writing for Change, with Justice Morath from the Salt Lake Community College Writing Center
If you have an idea -- guest, topic, something new -- for RadioActive, send an email to radioactive@krcl.org or post it to our new Facebook page.