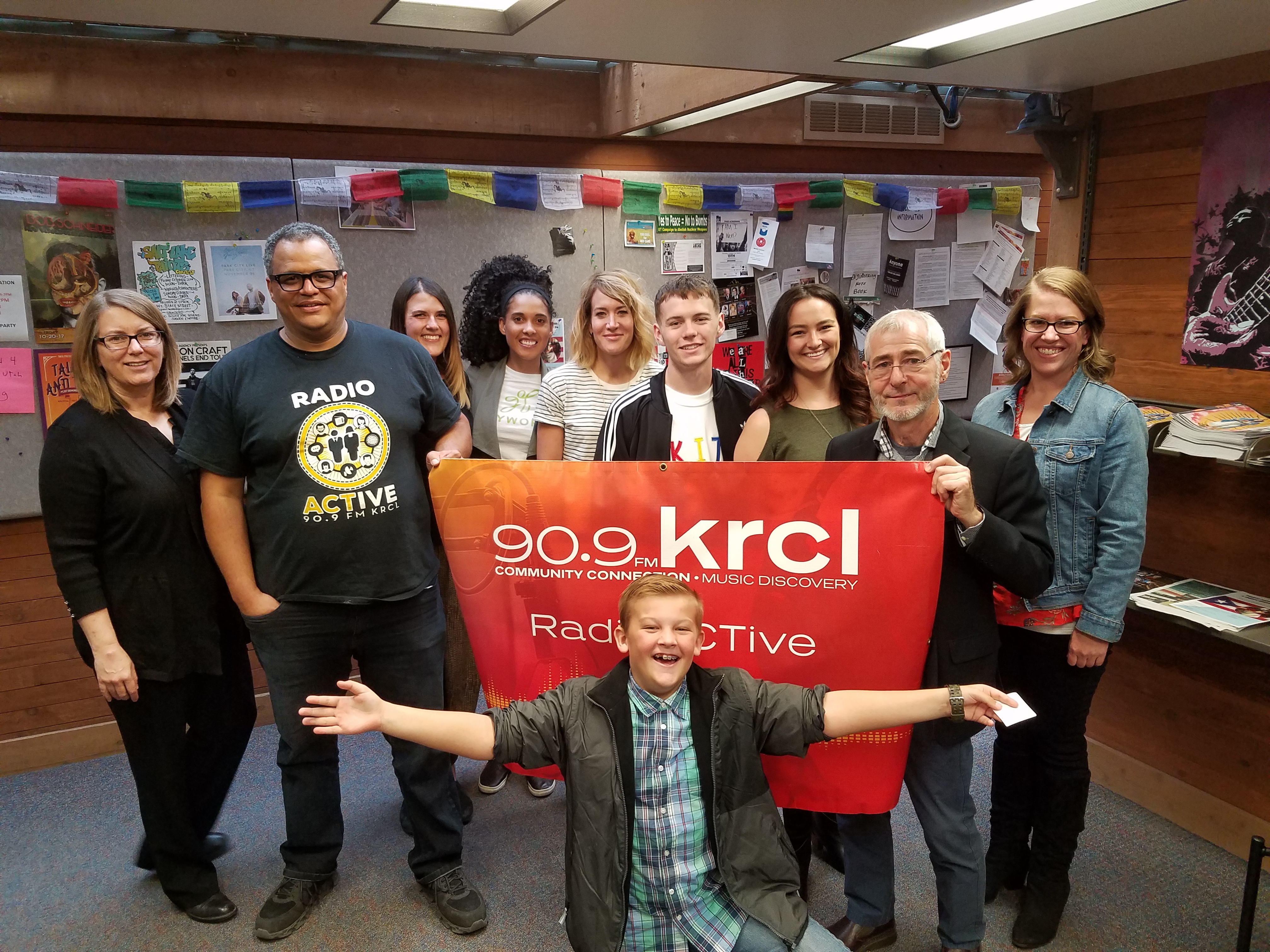 Girl Scouts Strong, Nomadland, Play the Bully Away, Designing Life
Hosted by Lara Jones and Nick Burns, tonight's RadioActive featured a nomad and a play coach, a girl scout and designers. Dive in!
The RadioActive Report featured:
Janet Fraser, CEO of Girl Scouts of Utah, on today's news that Boy Scouts will begin admitting girls.

Camping 101 Oct. 20, Moab, Utah. Learn about the Girl Scout travel progression, the basics of camping safety, and much more.

2017 Juliette Gordon Low Birthday Party, Oct. 28, 9:00 a.m. to 1:00 p.m. at Loveland Living Planet Aquarium, 12033 S. Lone Peak Parkway, Sandy. Click here for details and tickets.

New Troop Leader Training Webinar Nov. 1, 12:00-1:00 p.m. To attend for free, use promo code TRAINFREE. Learn everything you need to know to be troop leader!

Details about Congressman Rob Bishop's National Monument Creation and Protection Act, which would effectively gut the Antiquities Act. For a rebuttal from the Outdoor Industry Association, click here.

Jessica Bruder, author of Nomadland, Surviving America in the Twenty-First Century. Her new book follows "invisible casualties" of the Great Recession, Americans who have taken to their RVs and campers and roam from North Dakota's beetfields to National Forest campgrounds, even Amazon's CamperForce, seeking work.
October is National Bullying Prevention Month. RadioActive talks with PlayWorks Utah's Desirae Arends and Ashley Engeler, who work with schools to up their recess game. Junior coach Ben Knecht, a fifth grader at Edgemont Elementary, explains the Stop-Walk-Talk system to deal with bullies.
Play Elevated Gala is Thursday, Oct. 26, at the Falls Event Center, Trolley Square. Click here for tickets and information. Play Elevated raises critical funds to support the statewide school-based programs of PlayWorks Utah, which believes in the power of play to bring out the best in every kid.

PlayShop Utah, Friday, Oct. 27, 1:30-5:30 p.m. at Silver Mesa Elementary, 8920 S. 1700 E., Sandy. In partnership with Canyons School District, Playworks offers PlayShop, a three-hour experiential workshop designed to empower schools to transform recess. Training great for principals, classroom teachers, recess staff, parent volunteers and PE teachers. The PlayShop will equip you with:
Salt Lake Design Week runs Oct. 16-21. RadioActive finds out the state of design with Design Week Chair Alysha Smith, design student Jackson Kerbs, and Kassie Scribner, president of AIGA Salt Lake City.