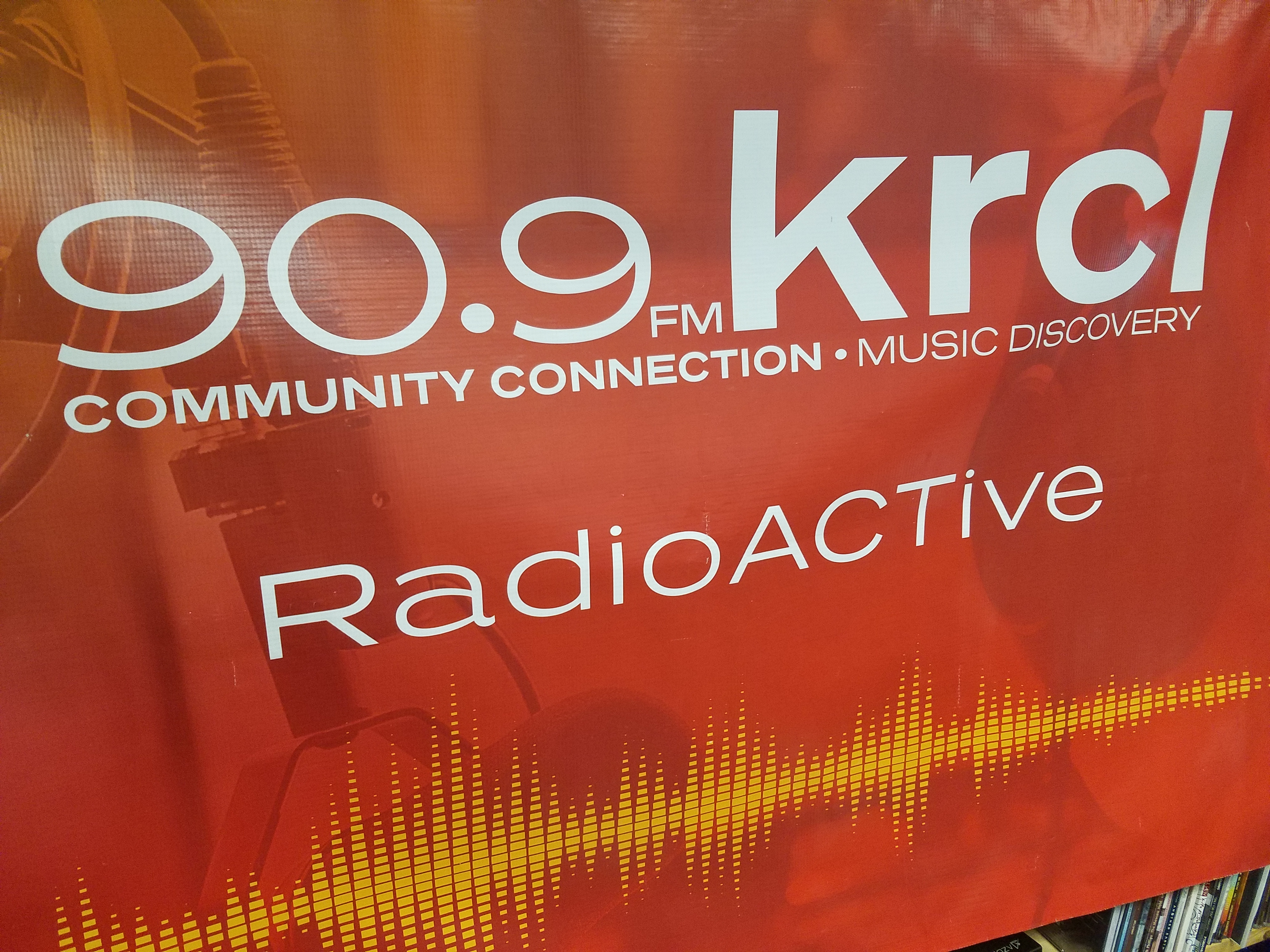 Radiothon with Nick Burns, Lara, Billy and Natalie -- examining the intersection of music and social movements. Plus, PurpleAir, and the Rain Man delivers the grim news!
Thank you to everyone who supported RadioActive this evening. We really appreciated it. Here's tonight's playlist from Nick Burns and company:
Must Be Something and The Revolution Will Not Be Televised, Gil Scott-Heron
My Ancestors, Jimmy Cliff
Taxman, The Beatles
Money, The Flying Lizards
Our Land, Alexis Krauss and the Our Land Collective
No No Keshagesh, Buffy Ste. Marie
Voto Latino, Molotov
Adrian Dybwad of Purple Air stopped by to support the show. He offered several indoor and outdoor air monitors to listeners to call and make a donation. Donate online at krcl.org and choose one as your thank you gift today!
Lara shared a clip of her interview with hydrologist Brian McInerney of the National Weather Service-Salt Lake Office. To hear the full conversation, use the media player below:
Got a story you'd like to share on the show? Record a voice memo on your smart phone, then email it to radioactive@krcl.org. Keep it under 3 minutes and be sure to include a name and phone number in the body of the message.
RadioActive is a production of Listeners' Community Radio of Utah. Tonight's team included:
Exec. Producer/Host: Lara Jones
Assoc. Producer: Billy Palmer
Community Co-Host: Nick Burns
Volunteers: Natalie Benoy
Intern: Isabella Sabala