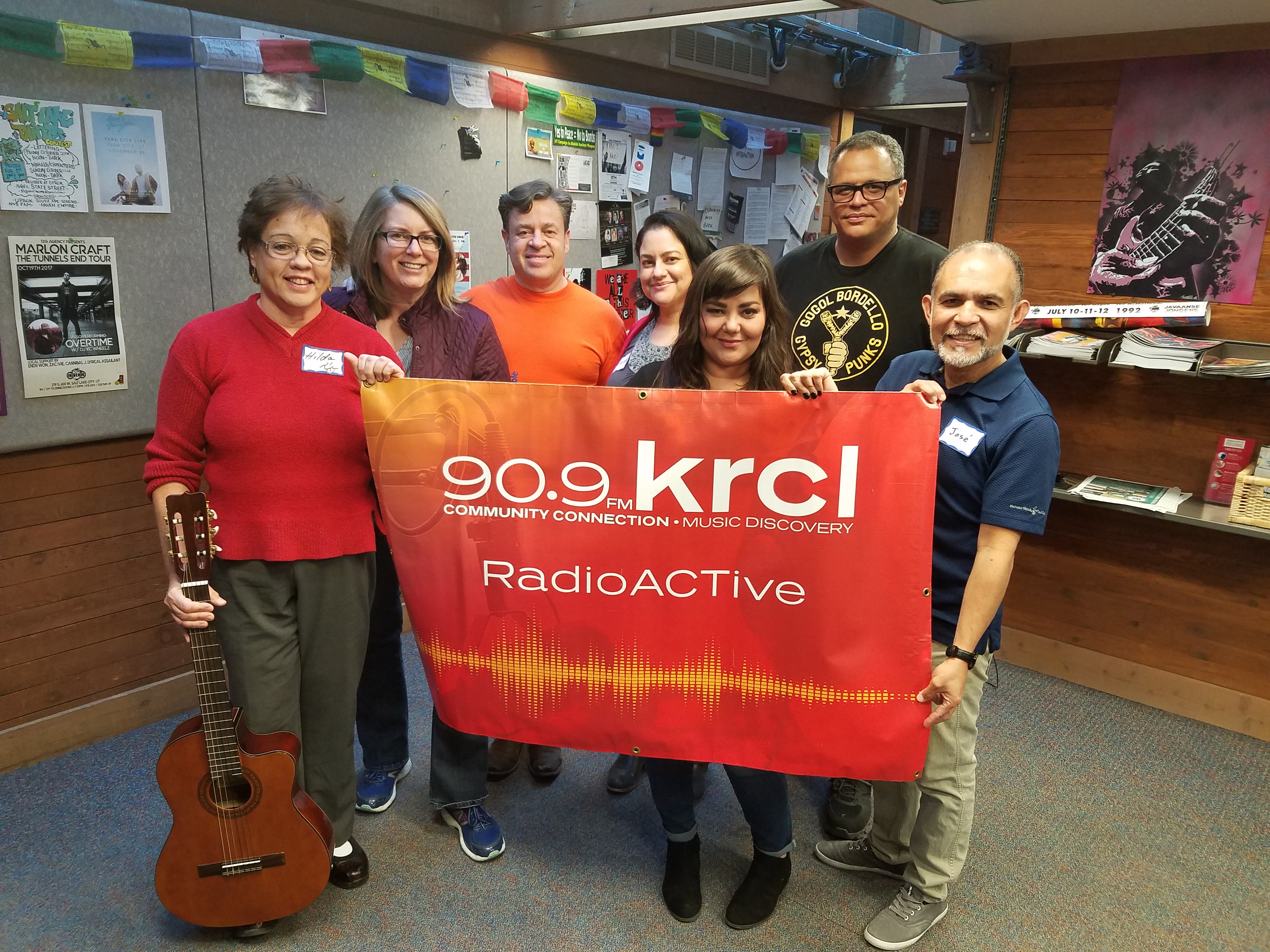 For the Love of Puerto Rico and Mexico, Plus Indigenous People's Day, VAWA Act and Women of Color Leadership
Hosted by Lara Jones and Ma Black, tonight's RadioActive featured the culture, music and food of Puerto Rico and Mexico.
On the RadioActive Report:
Carol Surveyor talked about the meaning of Indigenous People's Day for her, the need to renew and strengthen the Violence Against Women Act, and the value of women of color stepping into leadership positions in our community.

In the wake of sentencing for her mother's killer, Surveryor is hosting a Vigil for Justice — Wednesday, Oct. 11, at 6:30 p.m. at Tihe City Library, 210 E. 400 S., SLC — to honor her mother, as well as other Missing and Murdered Indigenous Women, and all victims of domestic violence and homelessness.
Tonight's panel discussion on the food, culture and music of Puerto Rico and Mexico included:
Miriam Padilla Vargas, a Utah doctor who shared news from the hurricane-ravaged U.S. territory where she was born. Vargas still has many family members on the island, where she says her uncle struggles to find ice to keep his insulin from spoiling.
Jose Angel Santiago who, with Vargas, has founded Folklor Borinqueño de Utah, a Puerto Rican folkloric music and dance performance team. The group will make its debut at Puerto Rican Bomba Dance and Drum Weekend the first weekend in November.

A free lecture, demonstration and social, with food and drink, will be held Fri., Nov. 3, from 7:00-10:00 p.m. at Salt Lake Elevated, 675 E. 2100 S. Suite M, Sugar House. Events Saturday and Sunday are ticketed. Click here for more details.

Musician Hilda Maria Mendez also played and sang "En Mi Viejo San Juan, a traditional song of Puerto Rico.
Jorge Fiero, owner of Frida Bistro and Fiero Group, shared news of Love Without Borders, a non-profit event Oct. 27 to bless, love, and help those across our borders who were impacted by the Mexico City earthquake.